Sale!
Vape Pen Plus
₹2,899.00
THE SMOK Vape Pen Plus Kit is all in one kit with an upgraded 3000mAh internal battery and user-friendly single button operation. It is new in the VAPE PEN series. THE Vape Pen Plus measures 24.5mm in base diameter and 118.4mm in height making it larger than original VAPE PEN. It is cylindrical, sleek like structure and highly affordable. The new 3000mAh internal battery makes it a remarkable invention leading to long-time vaping sessions during travel and gatherings. The Vape-Pen utilizes a direct output voltage system and offers safety precautions. The LED Light provides feedback for battery life due to its single oversized firing mechanism. The Vape Plus is paired with new Plus Atomizer, a top filled tank, fixed bottom airflow delivery and capacity of 4mL. With the phenomenal performance, dense vapors and flavor production combined with a portable structure, SMOK VAPE PEN Plus is an ultimate choice for beginners and immediate users with incredible value.
Out of stock
Description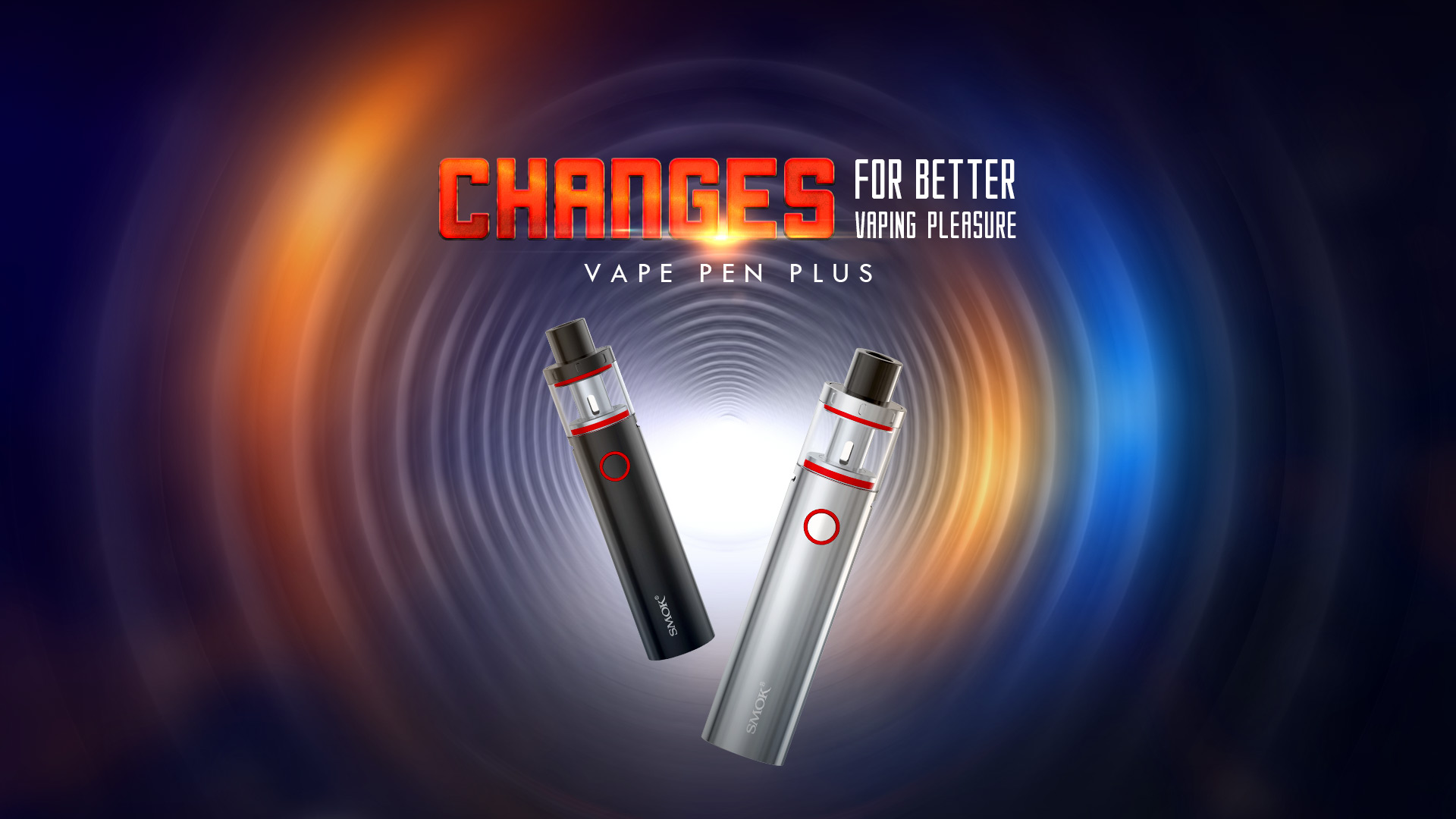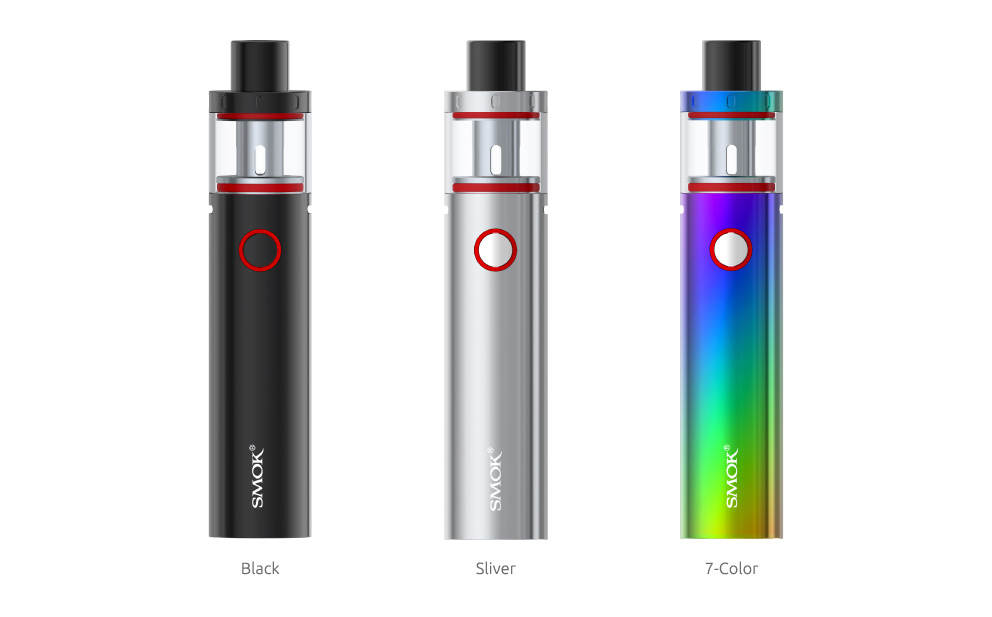 THE KIT INCLUDES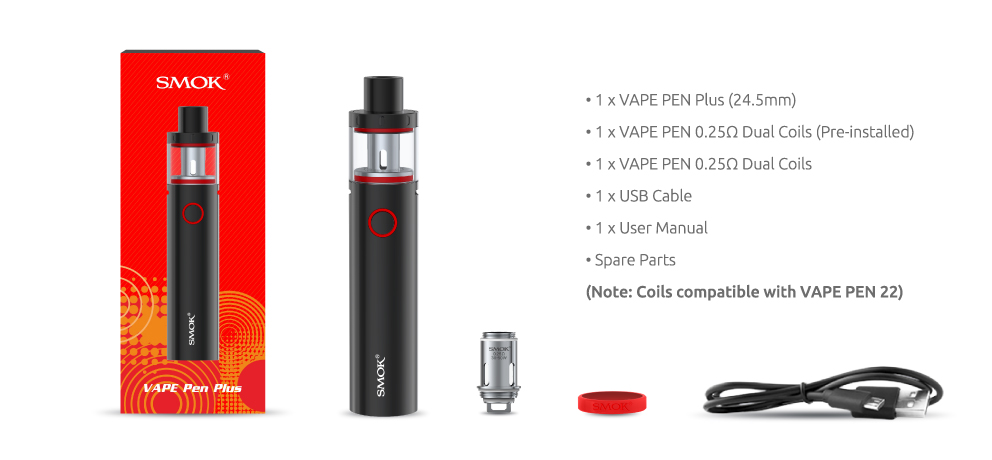 SPECIFICATIONS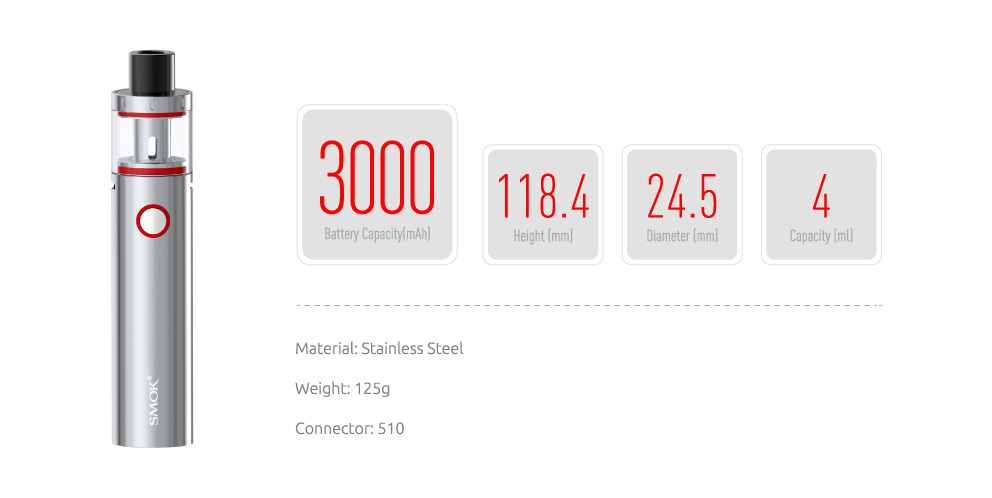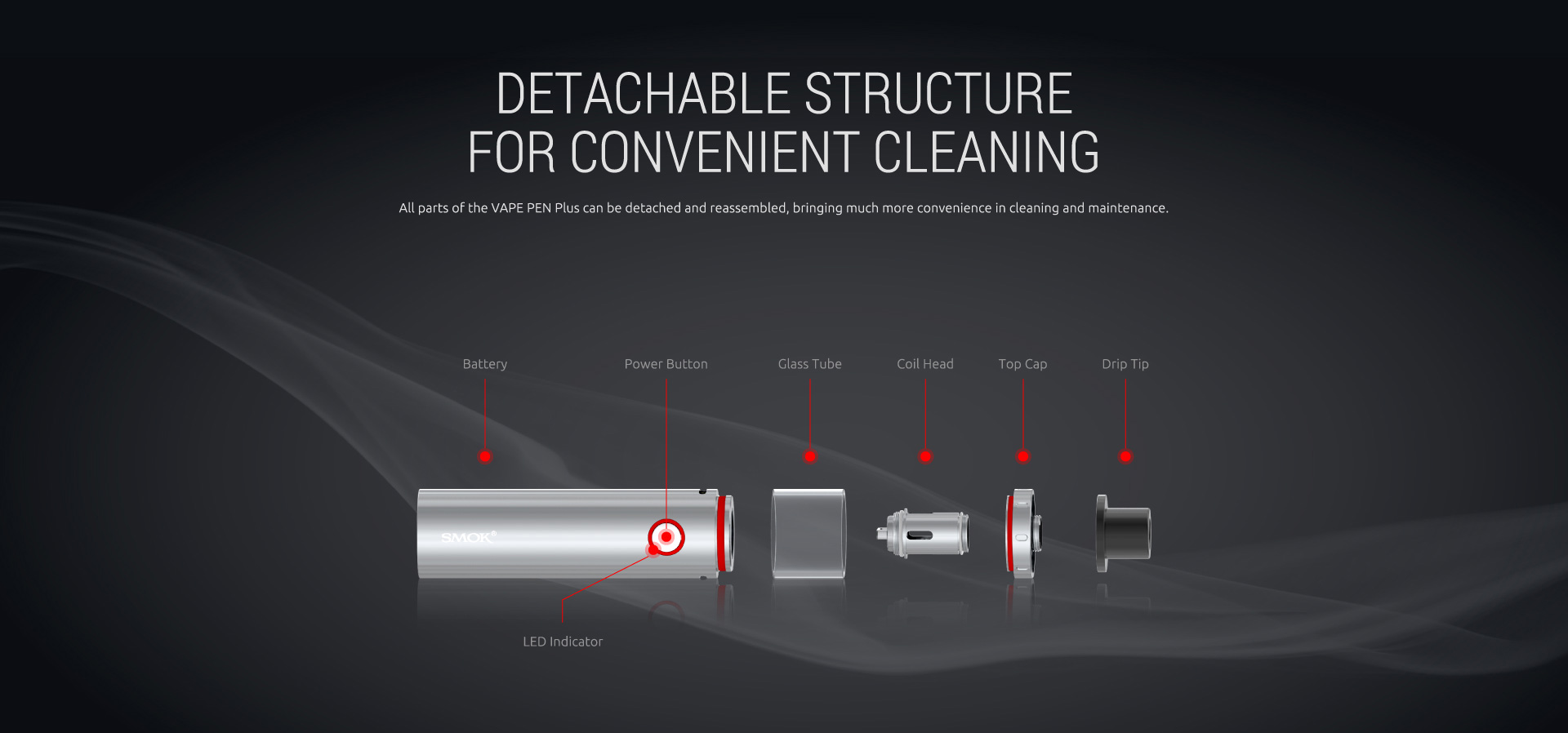 AIR SLOT
There are two air slots evenly spaced on the battery top part for airflow.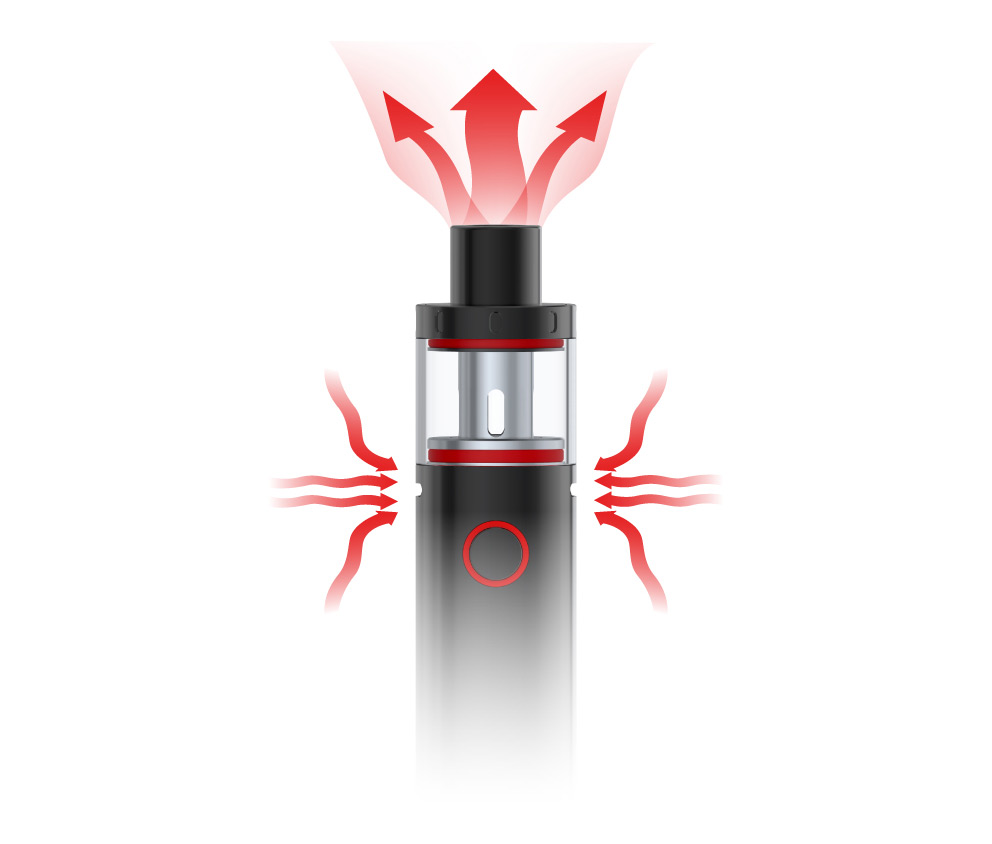 BUILT-IN 3000mAh BATTERY
With a built-in 3000mAh battery capacity and safety output, VAPE PEN Plus can be charged via the 
Micro-USB port easily and allows you enjoy vaping freely.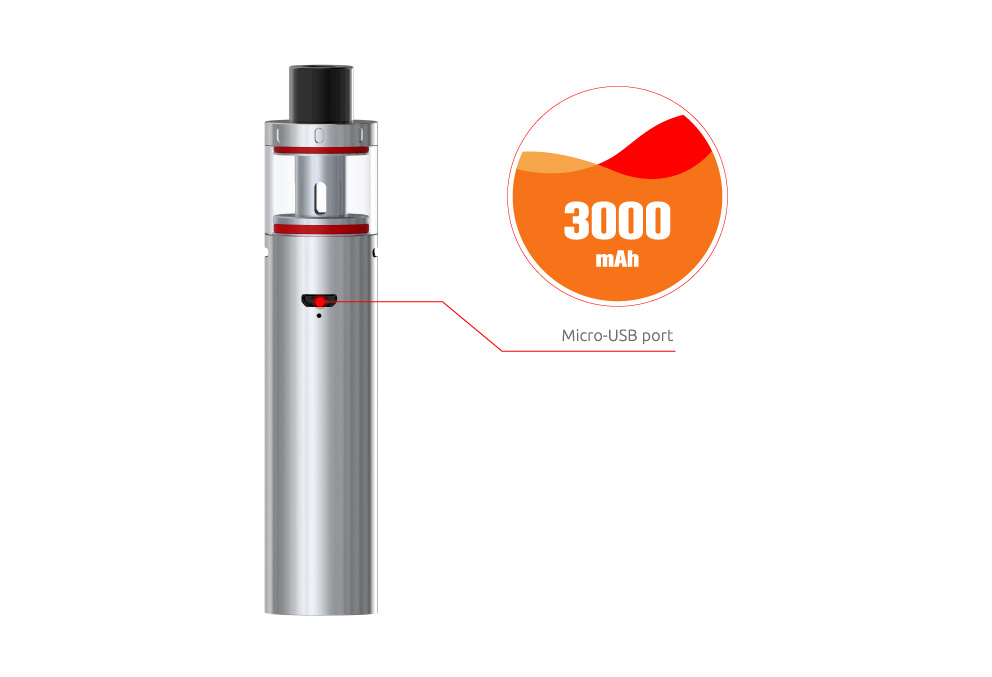 ONE BUTTON FOR ALL
Power on/power off the battery or enjoy vaping can be finished by holding the Power Button.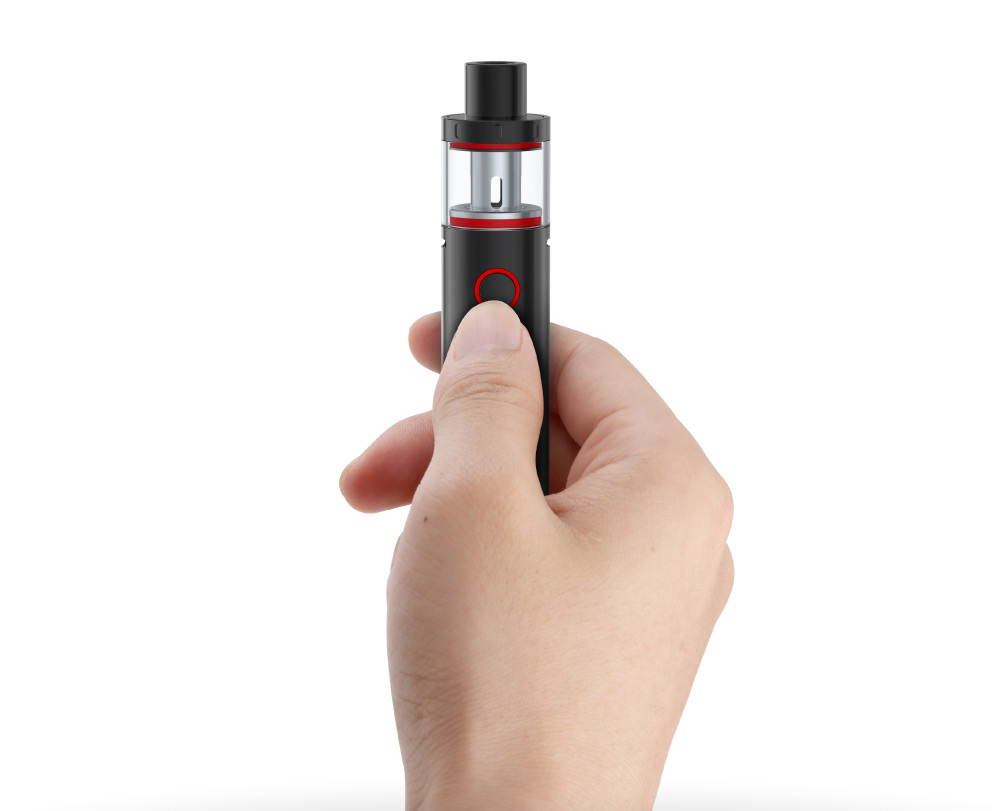 INTELLIGENT BATTERY LIFE 
INDICATOR
The intelligent battery indicator of VAPE PEN Plus will show clear prompts. The battery life indicator 
will blink 4 times each time you take a puff. When it blinks fast with 15 times, it indicates that the 
 voltage is lower than 3.3V, please charge.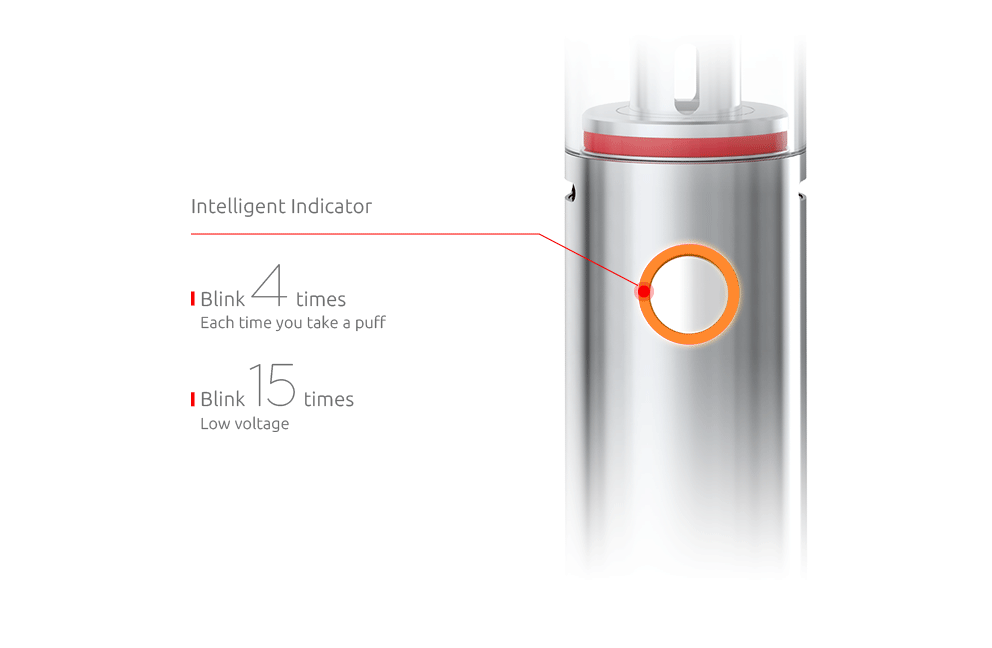 COIL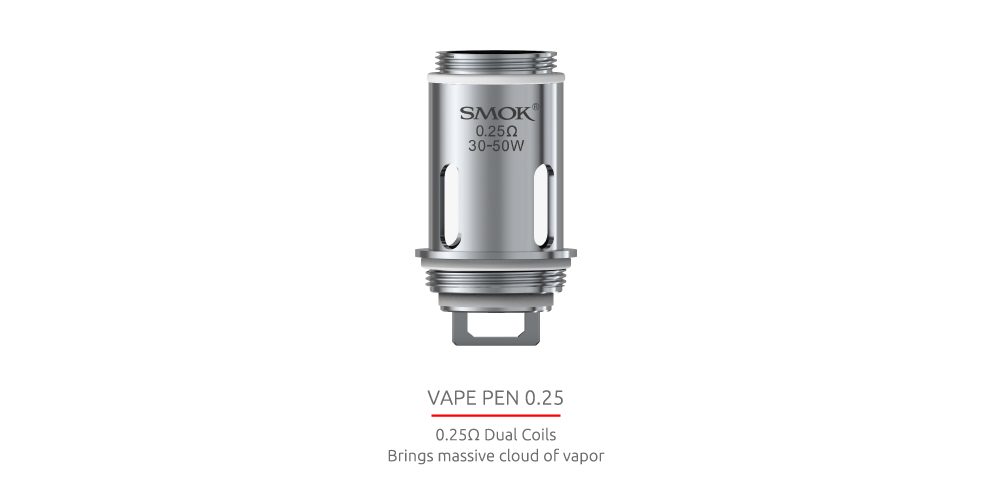 MULTIPLE PROTECTIONS
There are multiple protections, such as: 8 seconds protection, low resistance protection, short circuit 
protection, and low voltage protection.

TOP-CAP FILLING DESIGN