Sale!
Vape Pen 22 Light Edition
₹2,999.00
The SMOK Vape Pen 22 Light edition is upgrade version. The new features integrate LED Light up functionality with the expandable slot for capacity to 6ml due to larger bulb glass-like structure and inclusion of Vape Pen Strip and Vape Pen Mesh Coils. The Vape-Pen Light Edition measures 22mm in diameter and 110mm in height making into cylindrical style factor with easy and convenient detachable structure for cleaning, it uses internal 1650mAh battery charged via Micro USB port present at the side of the device. The Vape-Pen offers multitudes of safety protections along with the utilization of direct output voltage system and correlating battery life. The LED light provides feedback for intelligent battery life indicator. It is handy, travel-friendly and convenient to operate.
Out of stock
Description
Vape Pen 22 Light Edition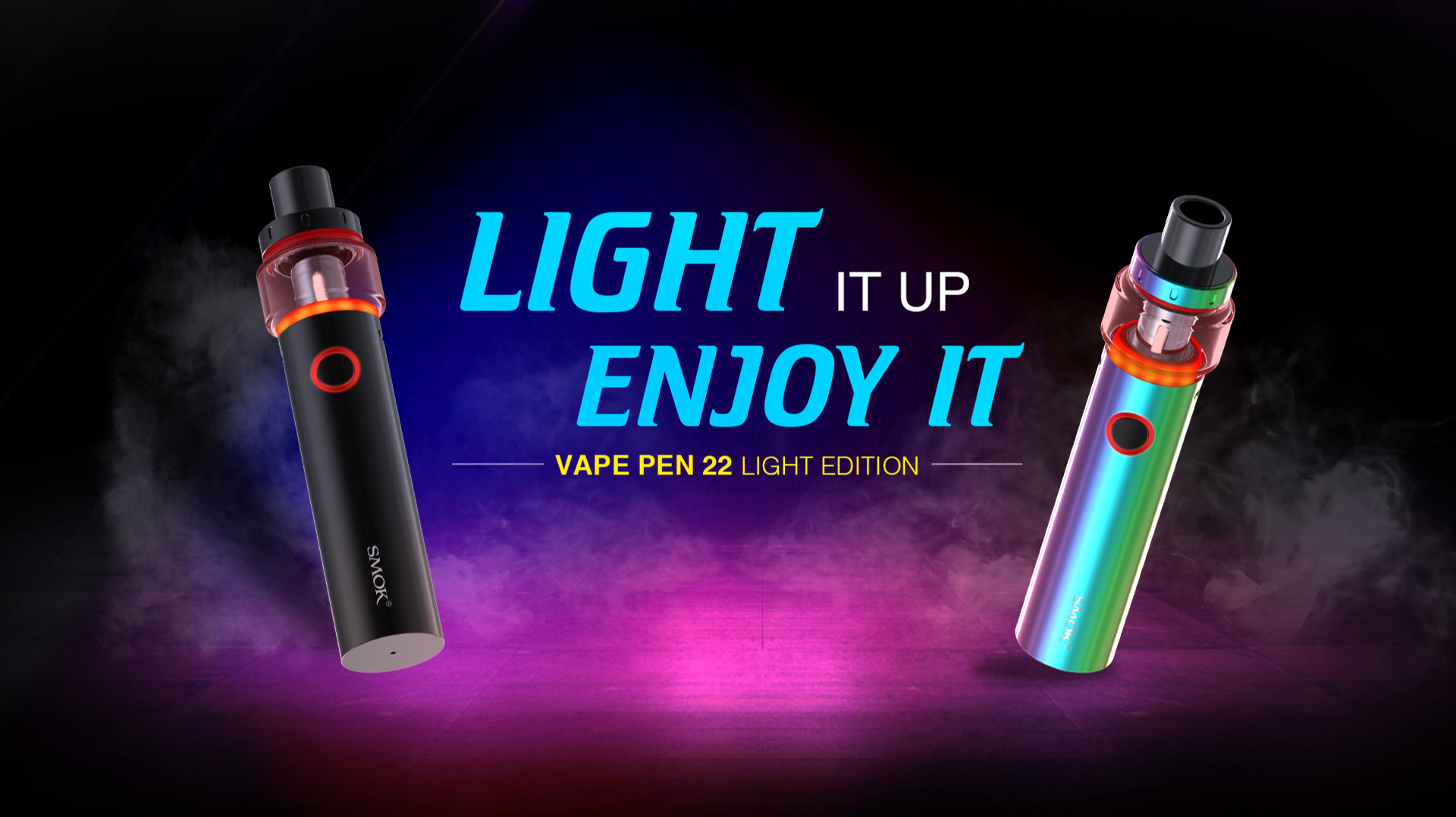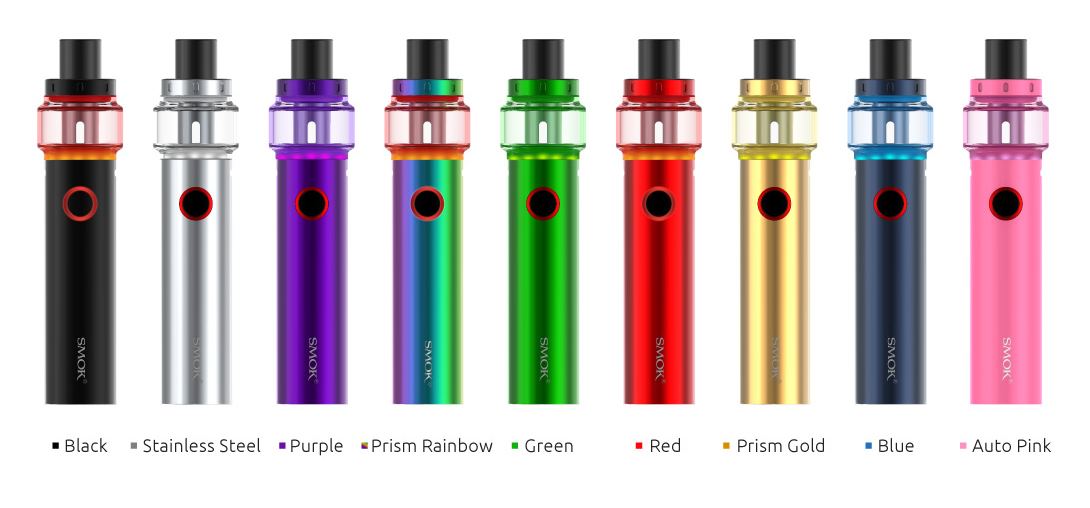 THE KIT INCLUDES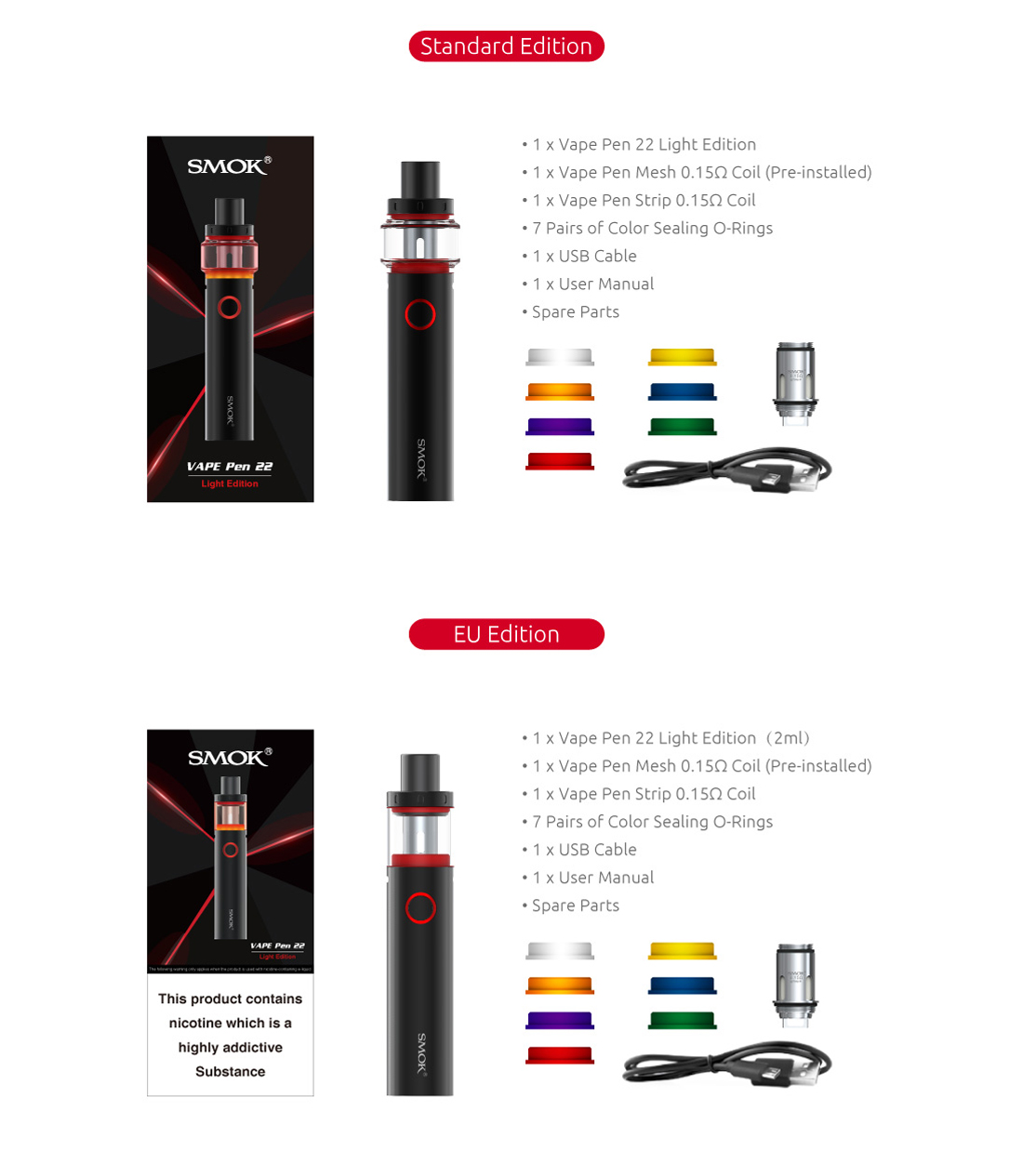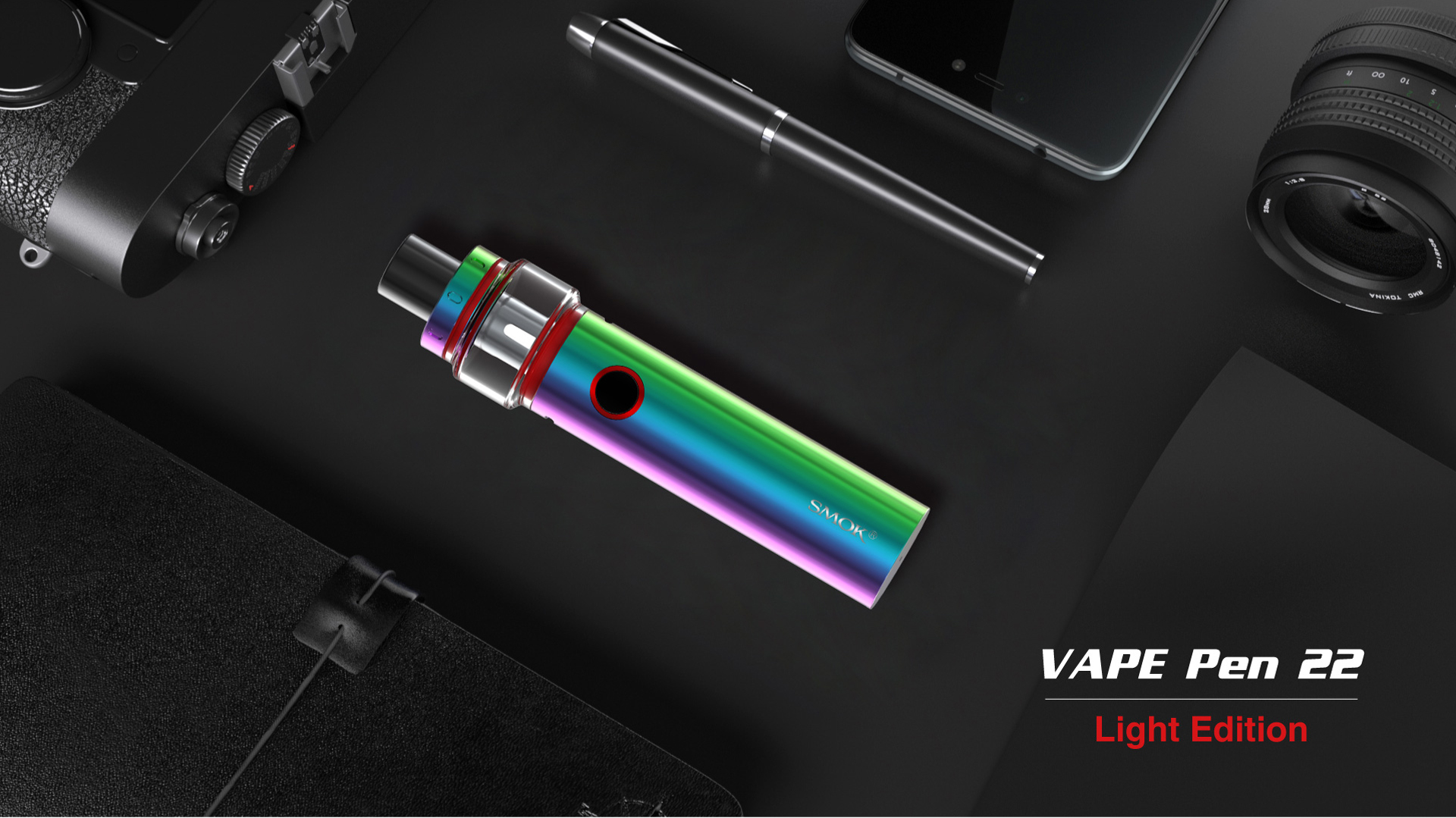 SPECIFICATIONS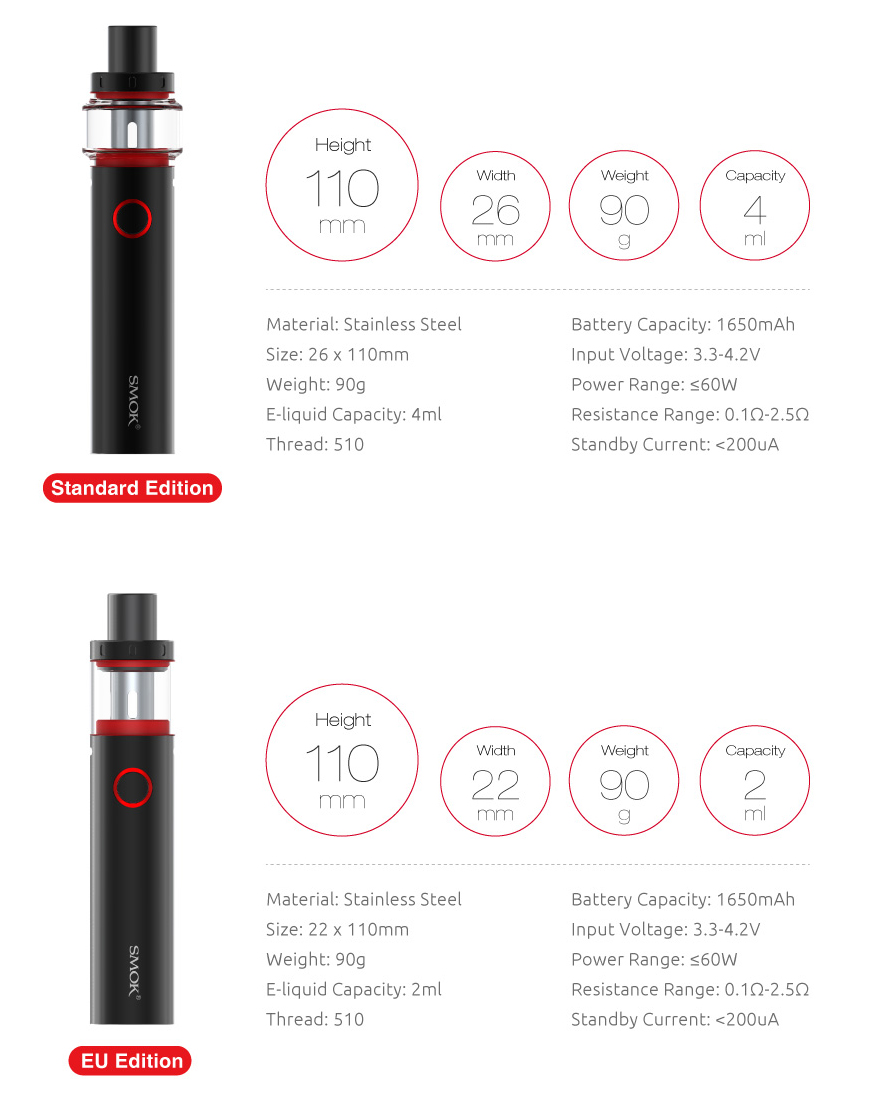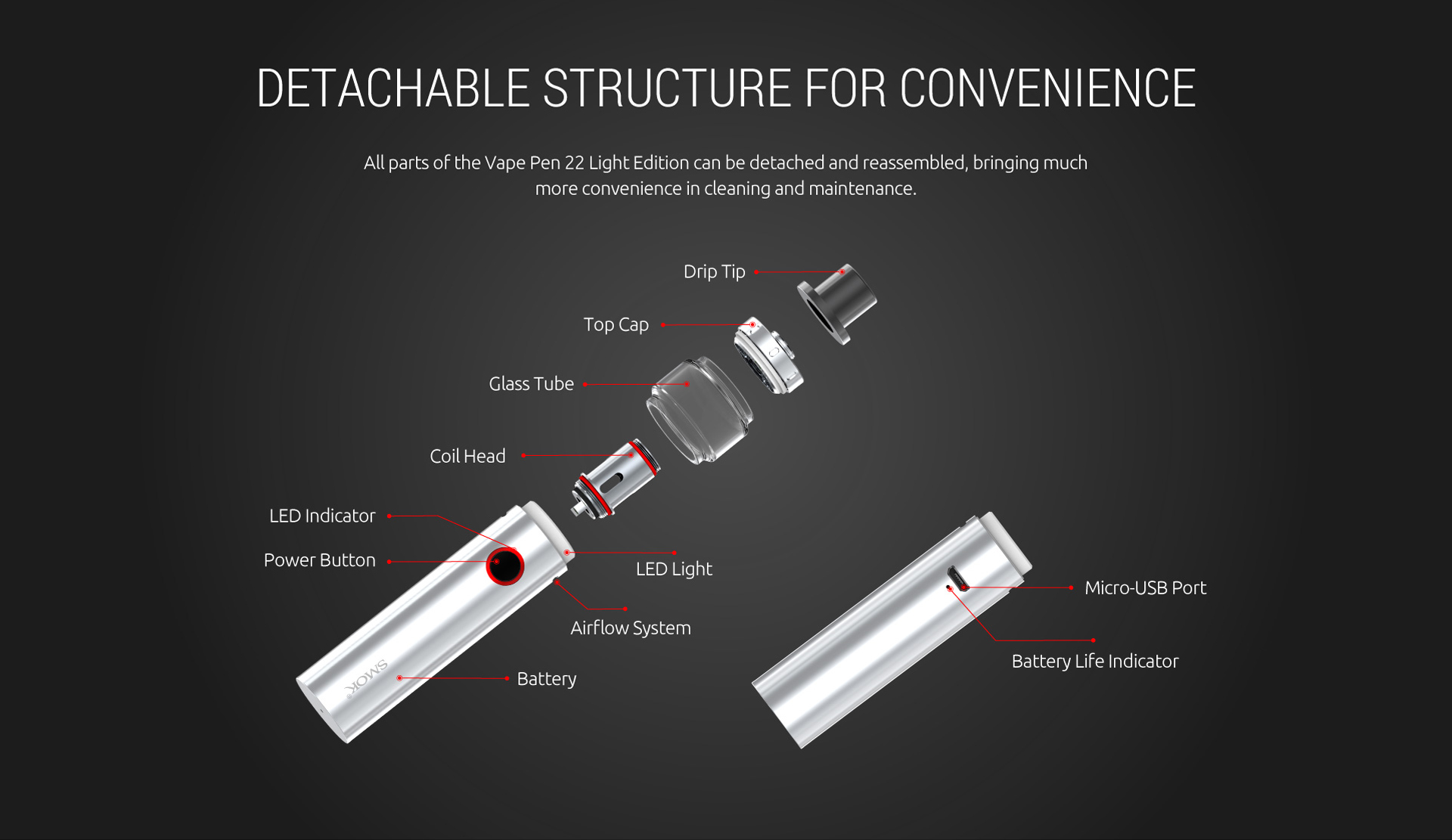 ONE BUTTON FOR ALL
Power on/Power off or vaping can be easily done by holding this Power Button.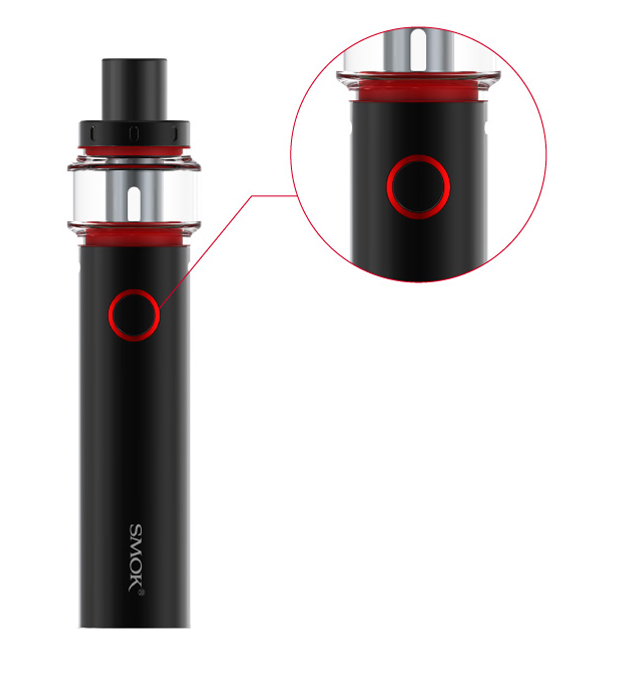 BUILT-IN 1650MAH BATTERY
With a built-in 1650mAh battery capacity and safety output, Vape Pen 22 Light Edition can be charged via the Micro-USB port easily and allows you enjoy vaping freely.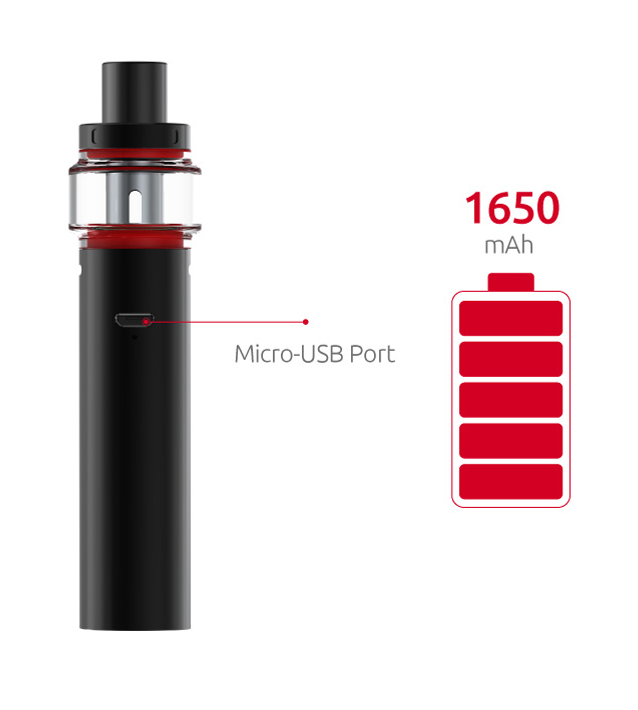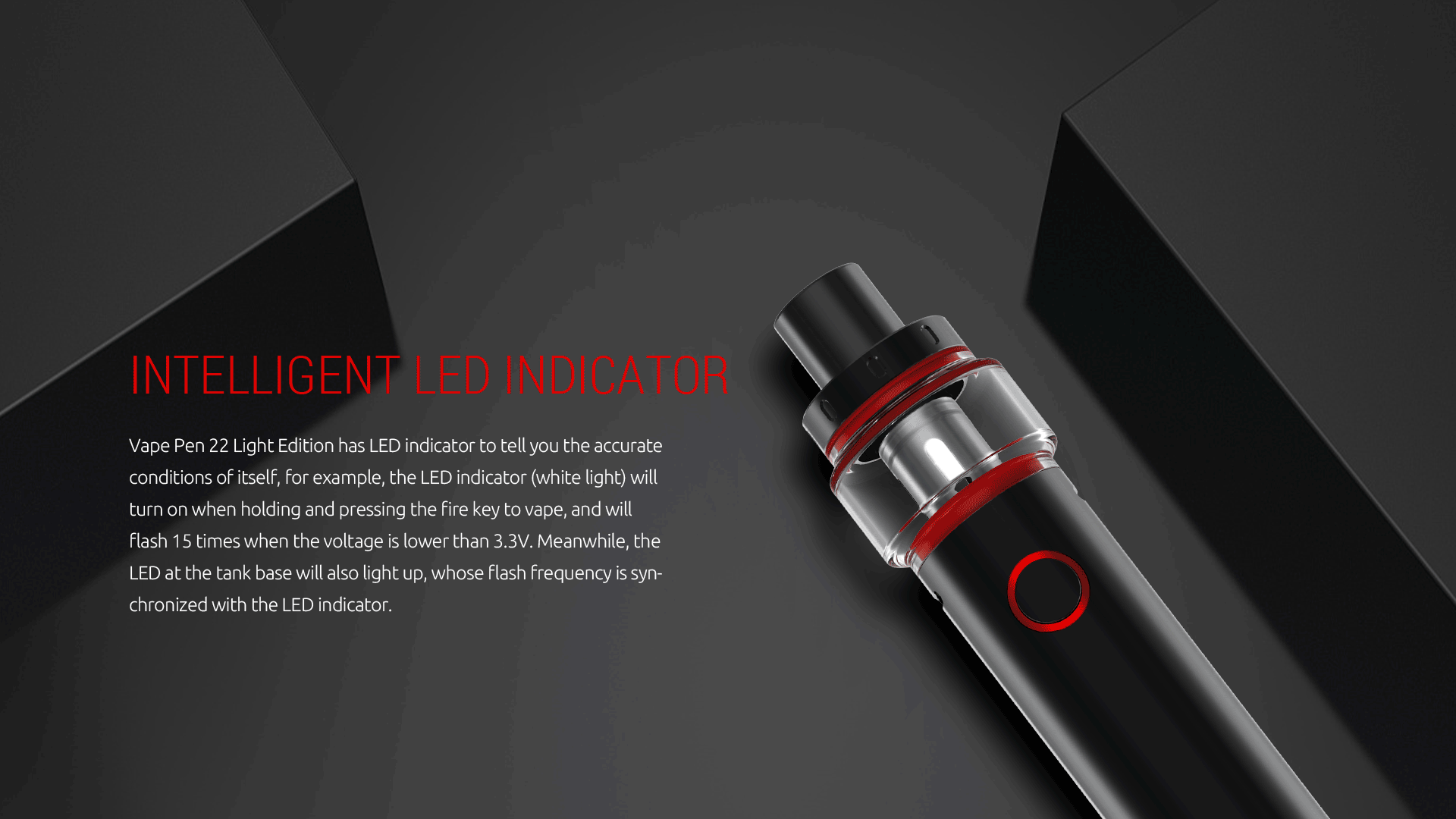 VAPE PEN MESH COIL
Compared with traditional coil, Vape Pen mesh core has a wide heating area, which can heat evenly and absorb e-liquid effectively, and it ensures you preferable flavor and huge vapor. What's more, the mesh coil has a longer life span.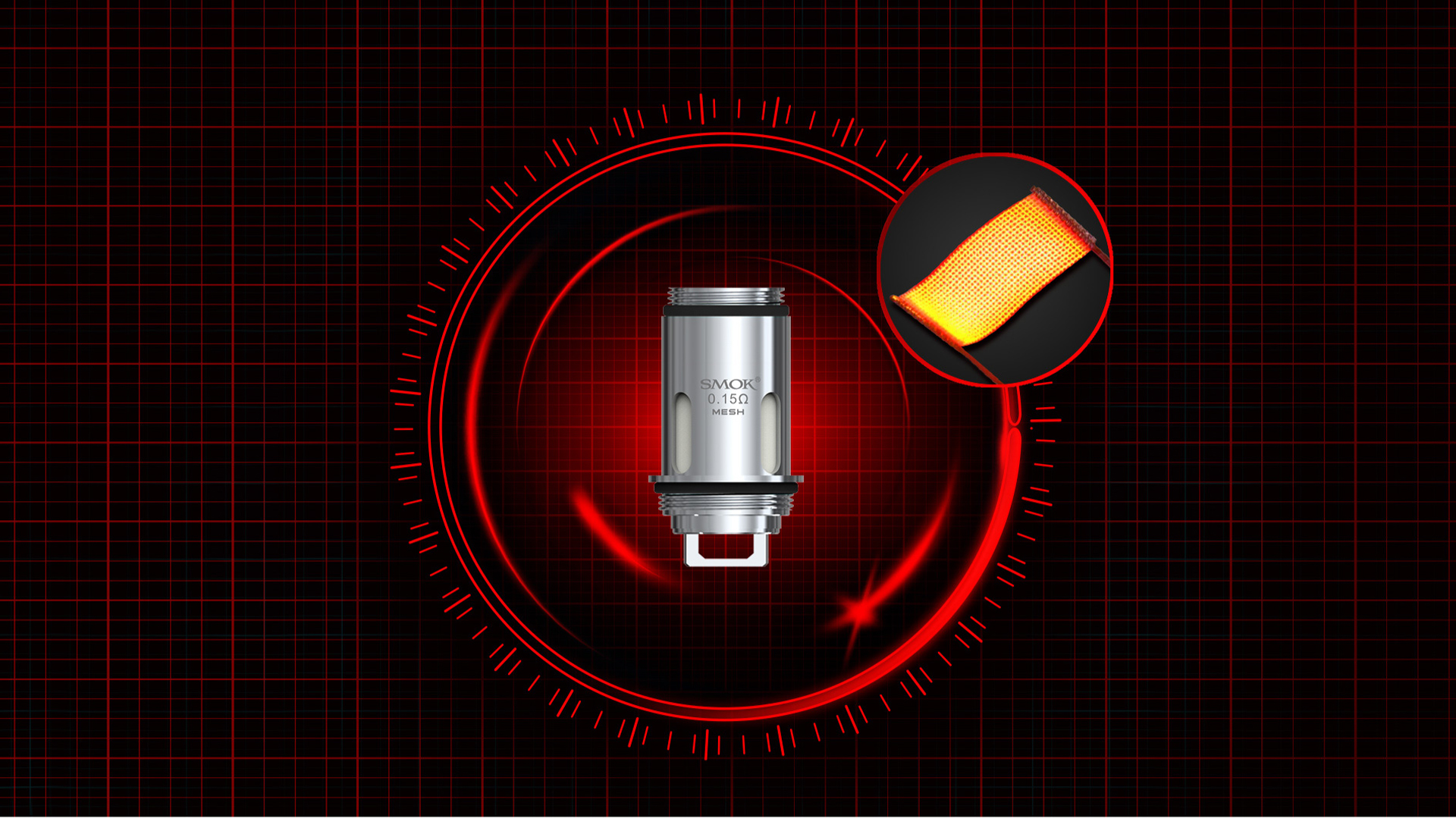 VAPE PEN STRIP COIL
Strip coil is a fire-new revolutionary coil from SMOK, which is made of Kanthal. It has larger heating area and radiation area, making the heating more evenly and helping the e-juice to heat up quickly. Besides, it can avoid the heat accumulation and the corrosion of heating materials. Compared with other traditional heating wires, strip coil can easily load higher power. On the combined effects of surface tension and van Edward force, it will activate numerous aromatic compounds in the e-juice to achieve both large cloud and dense flavor, bringing an unprecedented vaping experience.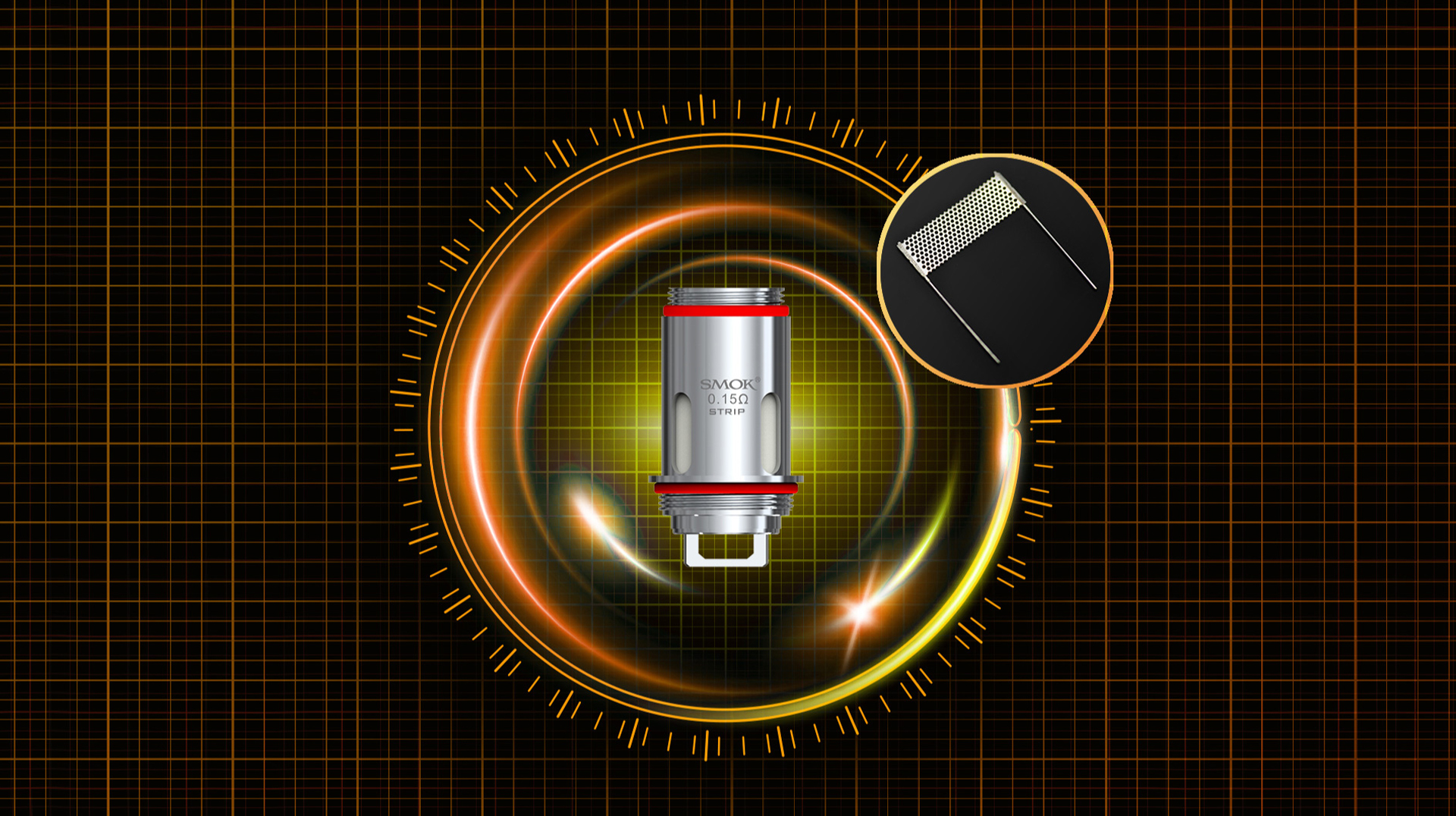 AIR SLOT
There are two air slots evenly spaced on the battery top part for airflow.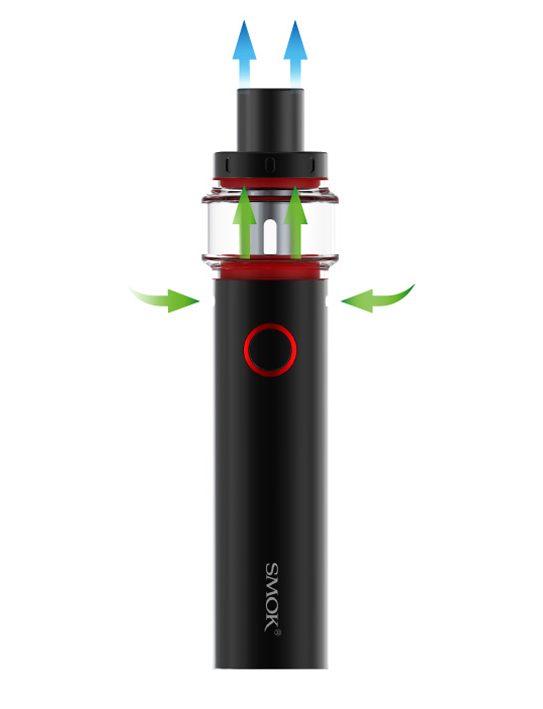 MULTIPLE PROTECTIONS
Provides multiple protections to avoid potential risks.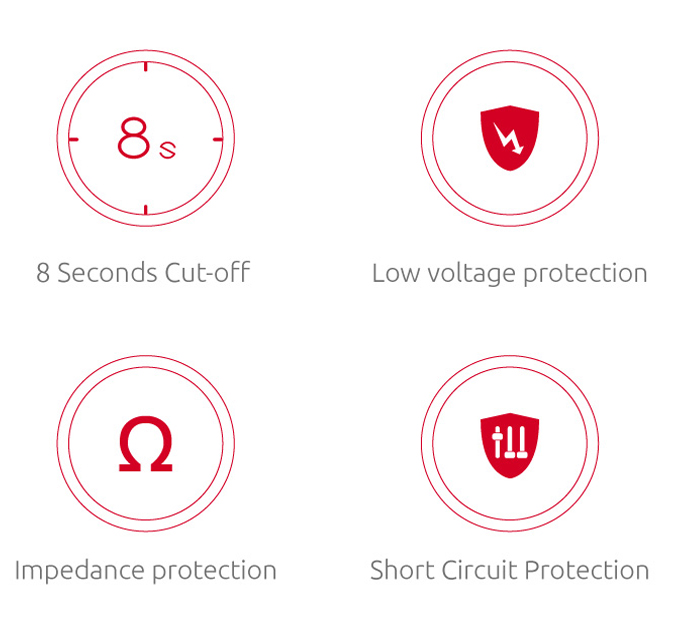 VAPE PEN 22 LIGHT EDITION CORES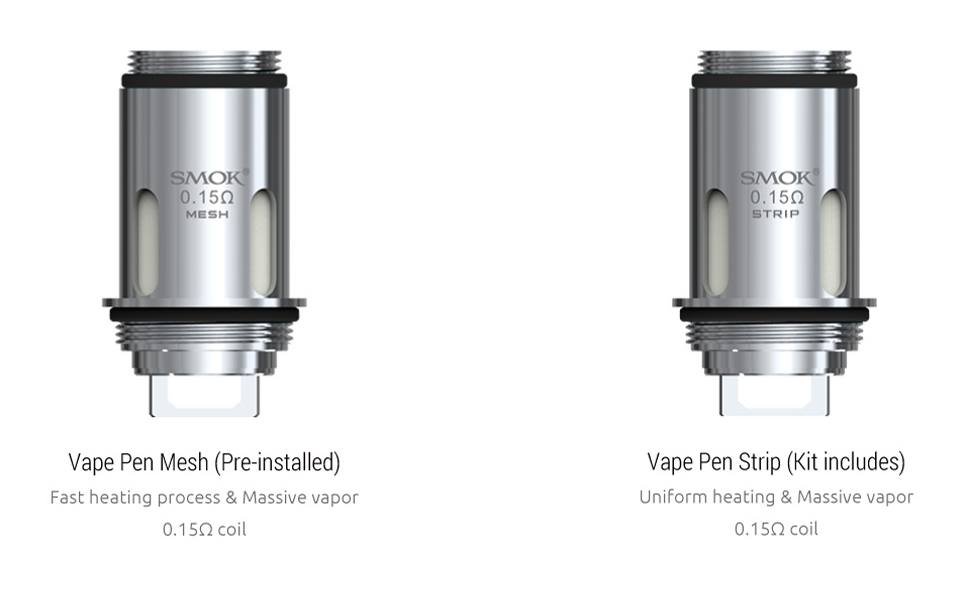 TOP REFILL SYSTEM