Sale!
Rolo Badge
₹3,499.00
SMOK's ROLO Badge is ultra-portable, comfortably palm fitted, lightweight to be easily carried for parties and gatherings with friends and families. The mod kit has striking shield design element featuring 250mAh battery with the 2ml capacity of nicotine salts enough to satisfy vaping essence. The ROLO badge device works on the draw-activated firing mechanism and an integrated battery with LED indicator. The device offers replaceable cartridges make it more robust. The juice can be easily refilled from the side and enclosed with a rubber plug. The hassle-free operation to enjoy vaping and fascinate vape chasers. Indeed, the SMOK ROLO Badge is a remarkable device in the vaping industry. Rely on ROLO badge for both outdoor and indoor activities and ensure fun all the time.
Out of stock
Description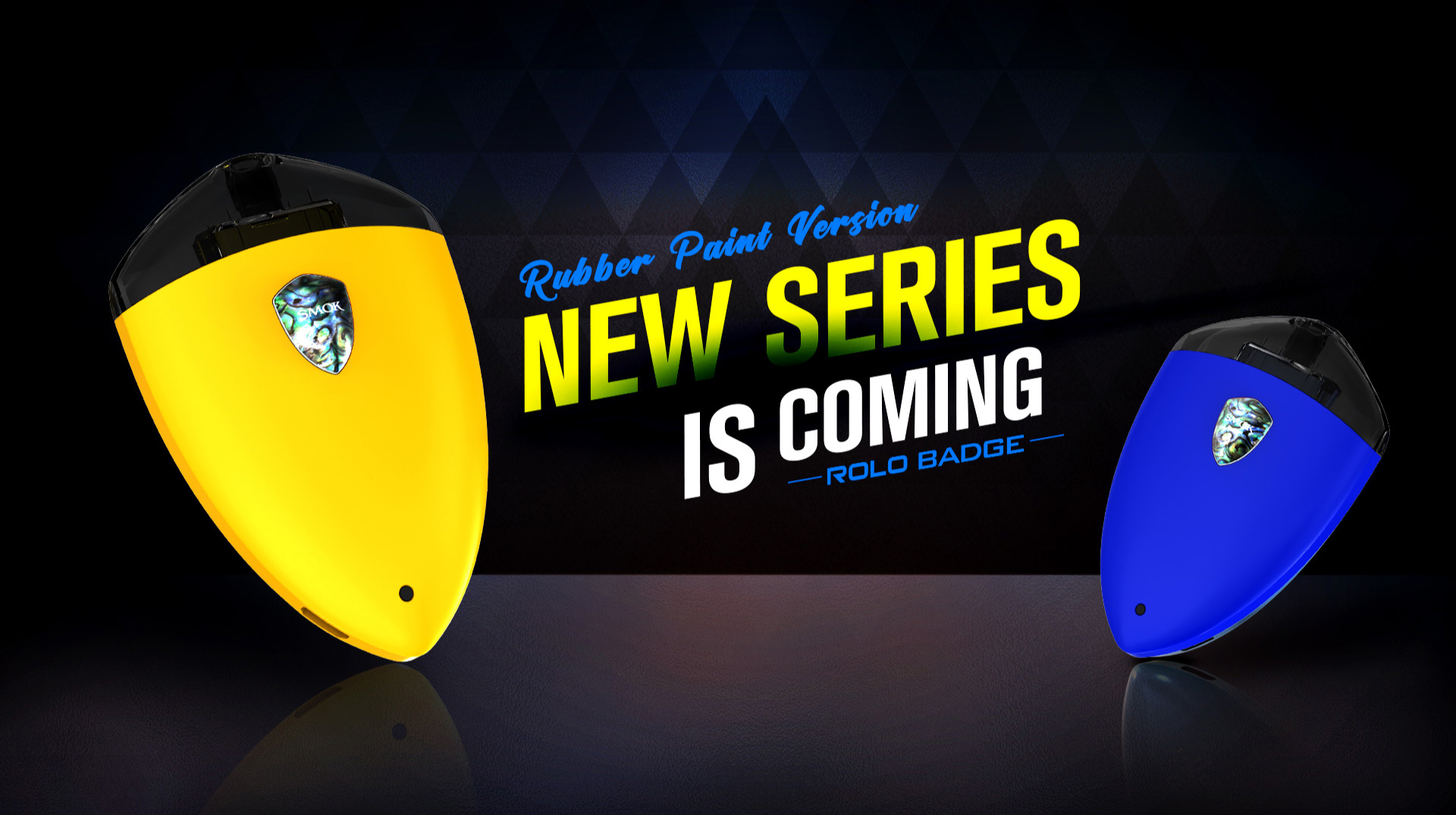 ENTER WONDERFUL VAPING WORLD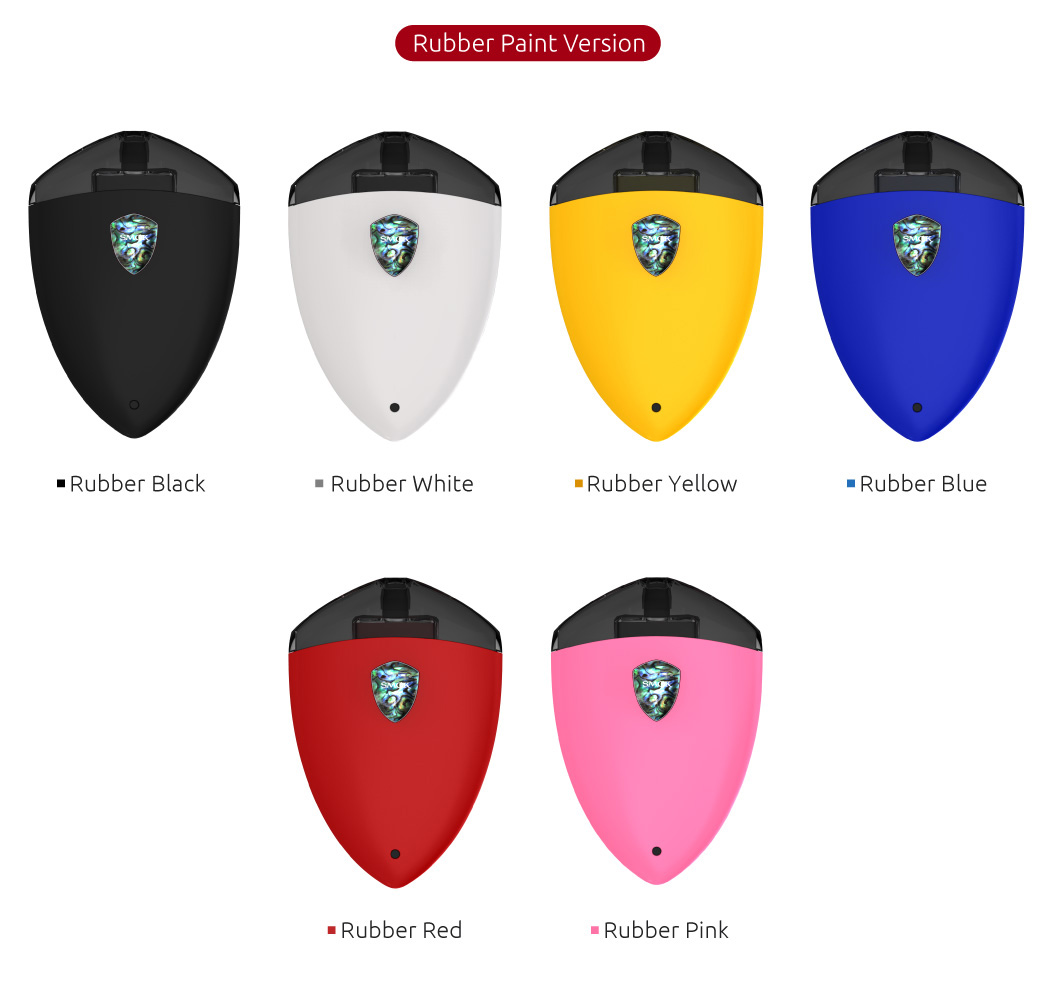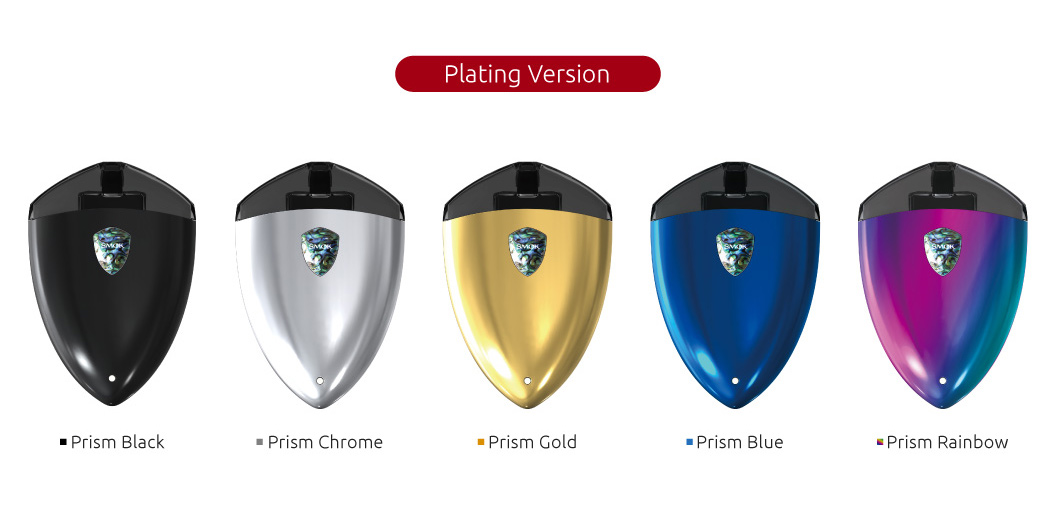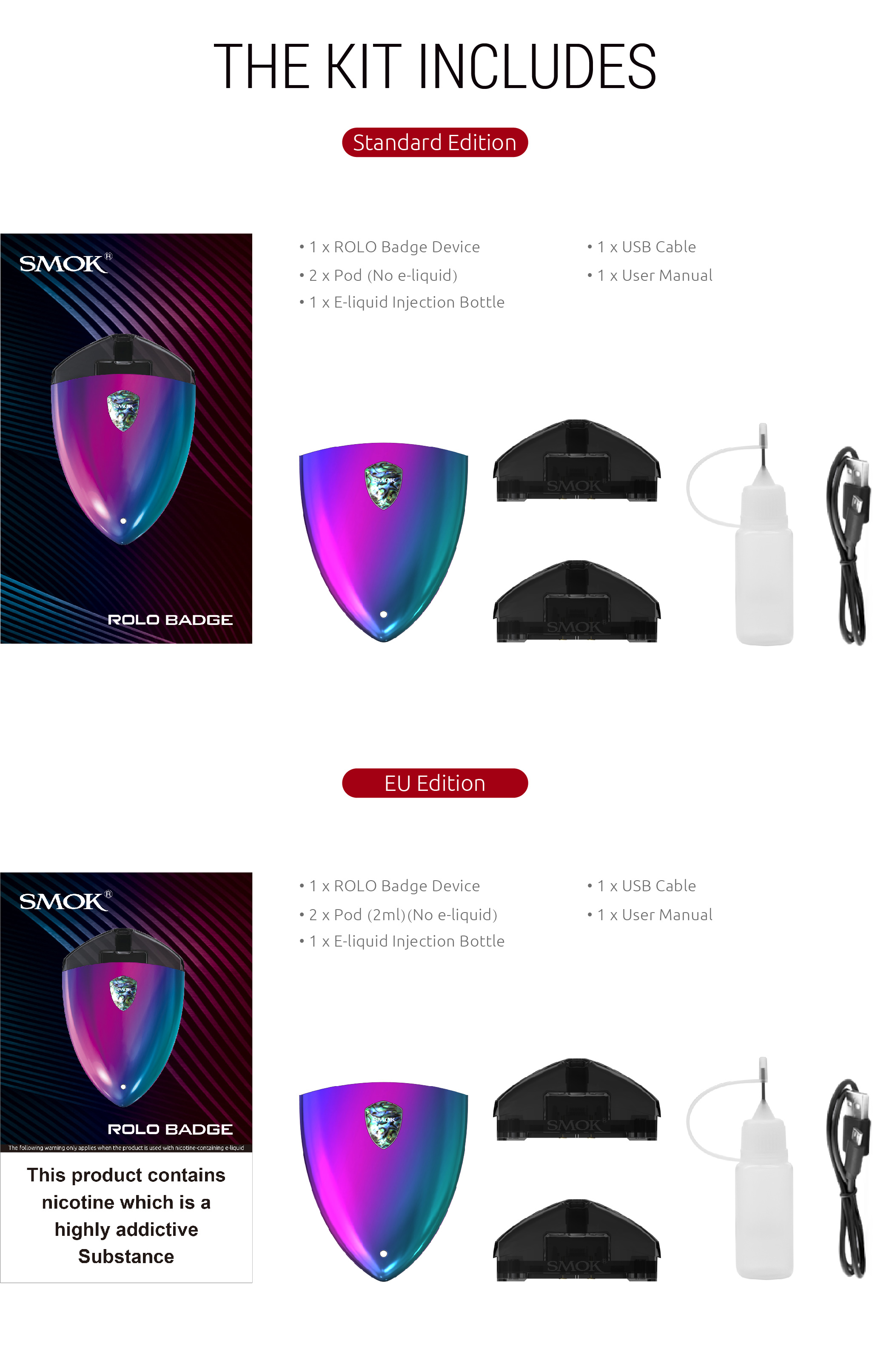 THE KIT INCLUDES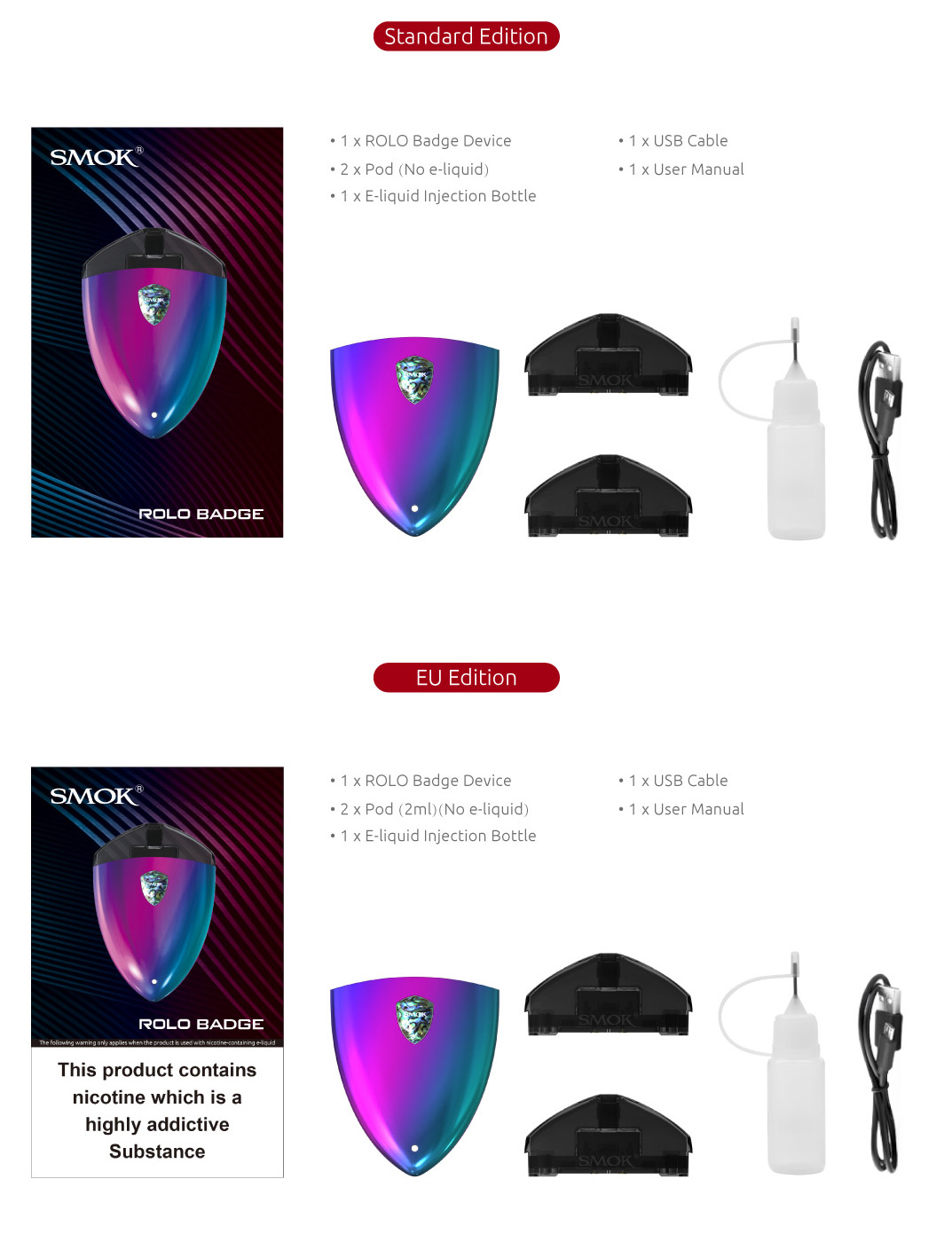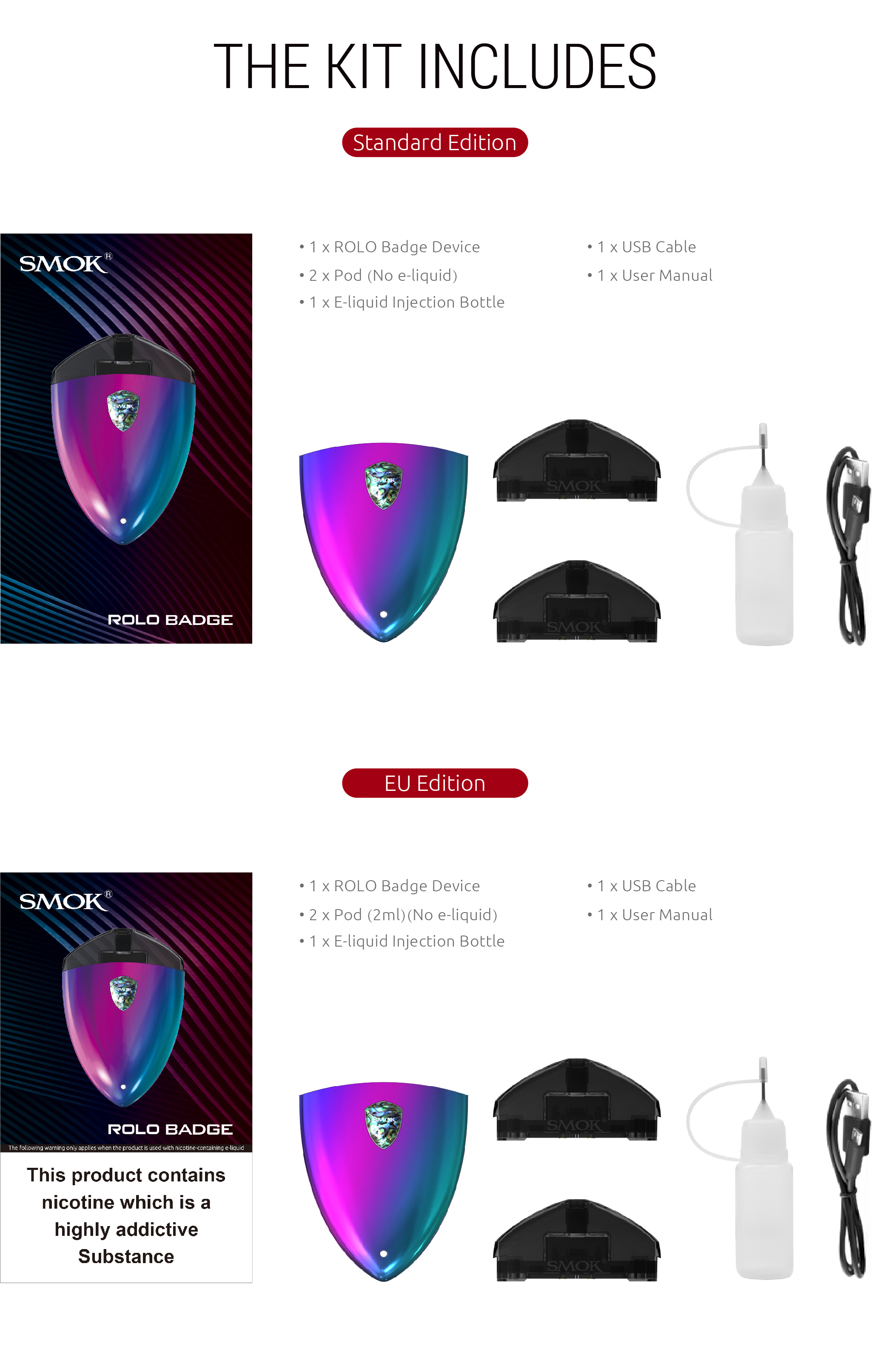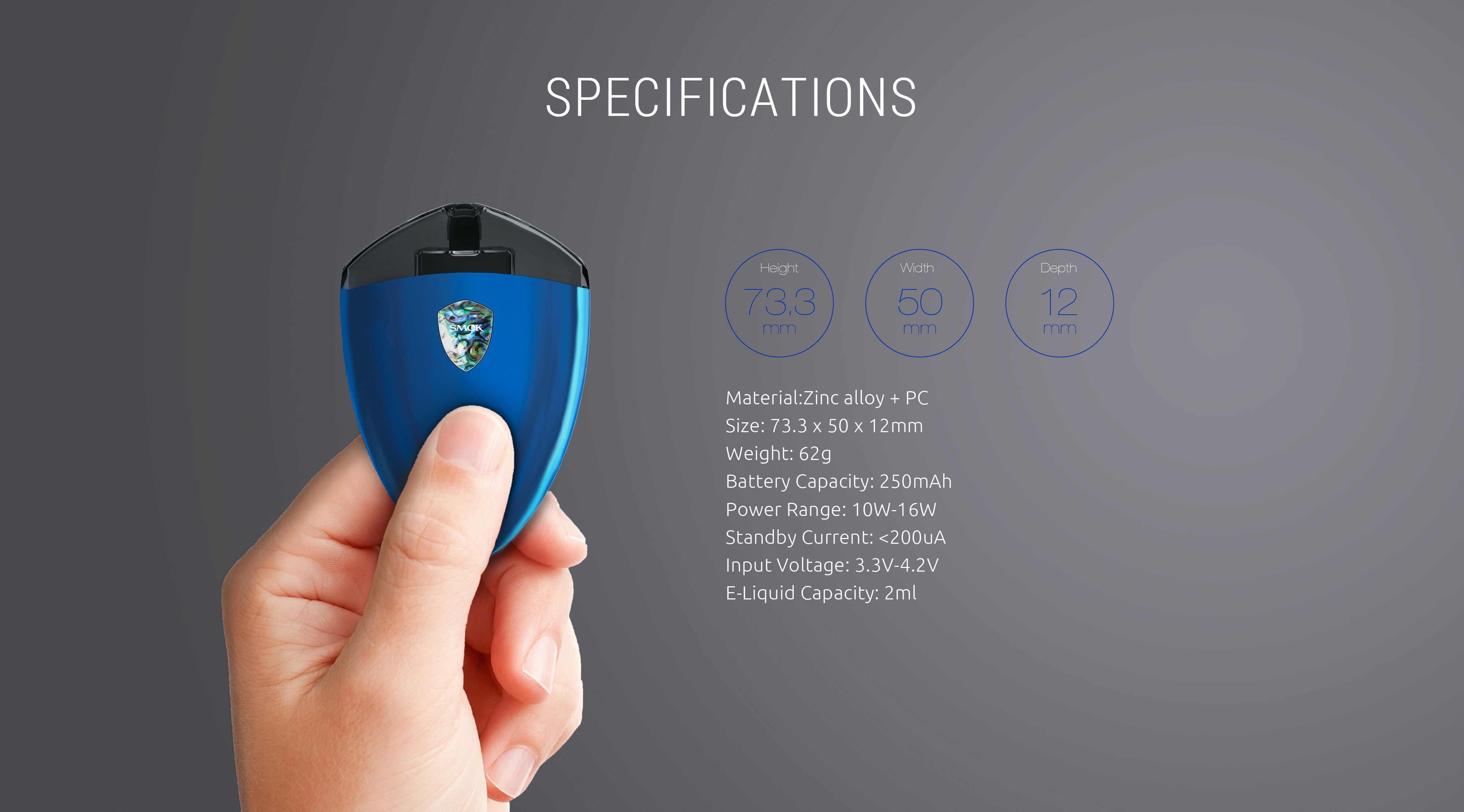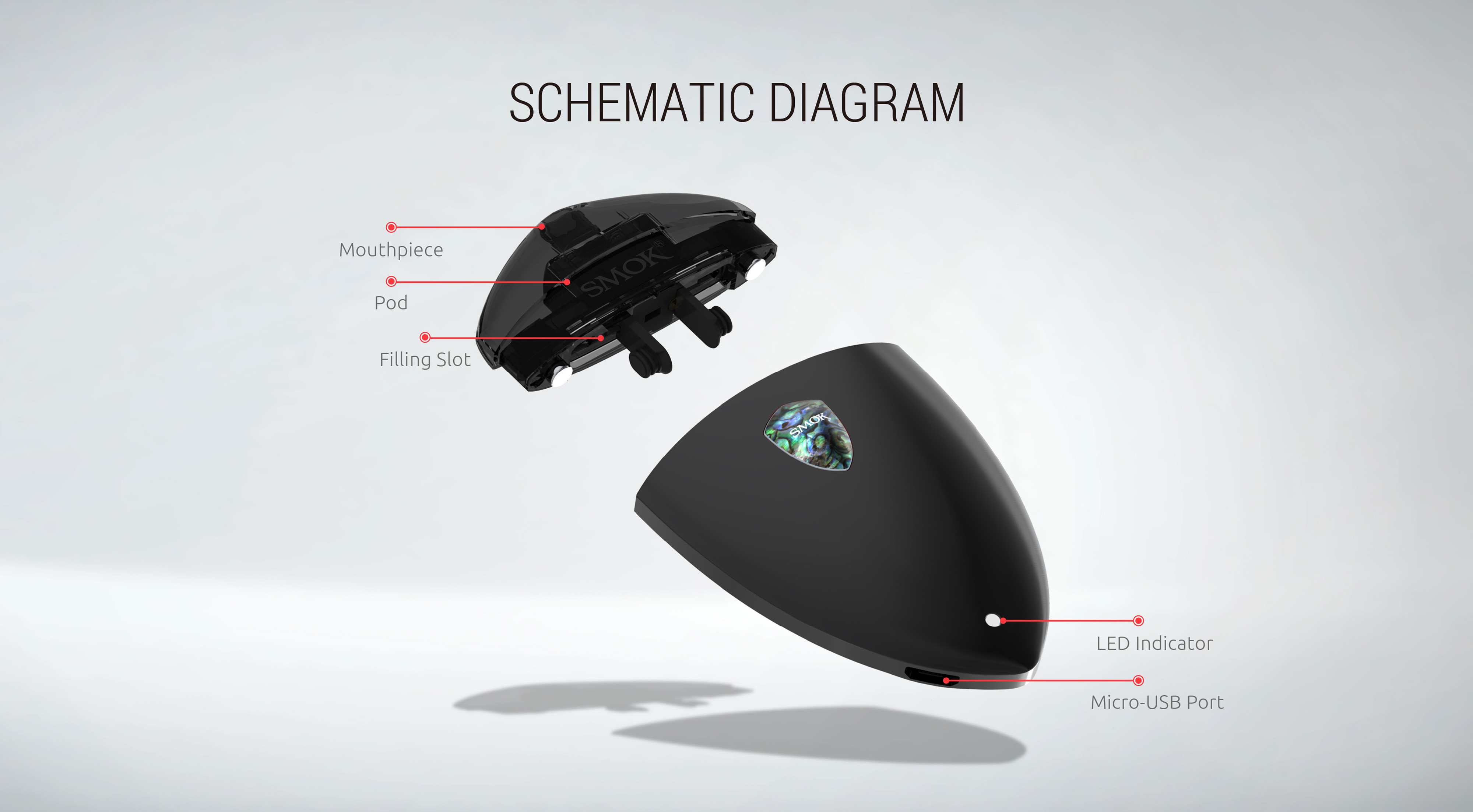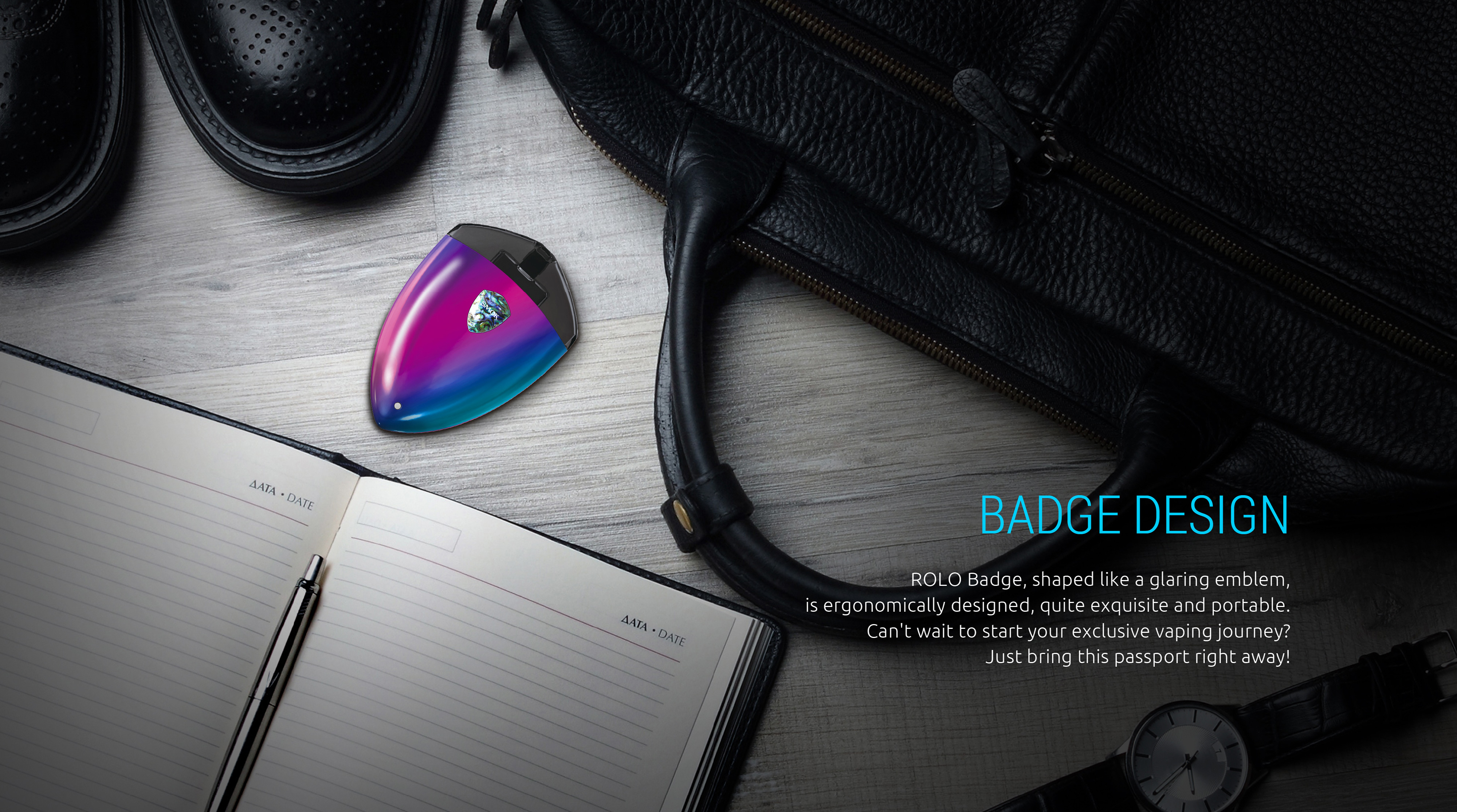 BUILT-IN 250MAH BATTERY
With built-in 250mAh battery capacity and safety output, ROLO Badge can be charged
via the lateral Micro-USB port easily and allows you enjoy vaping freely.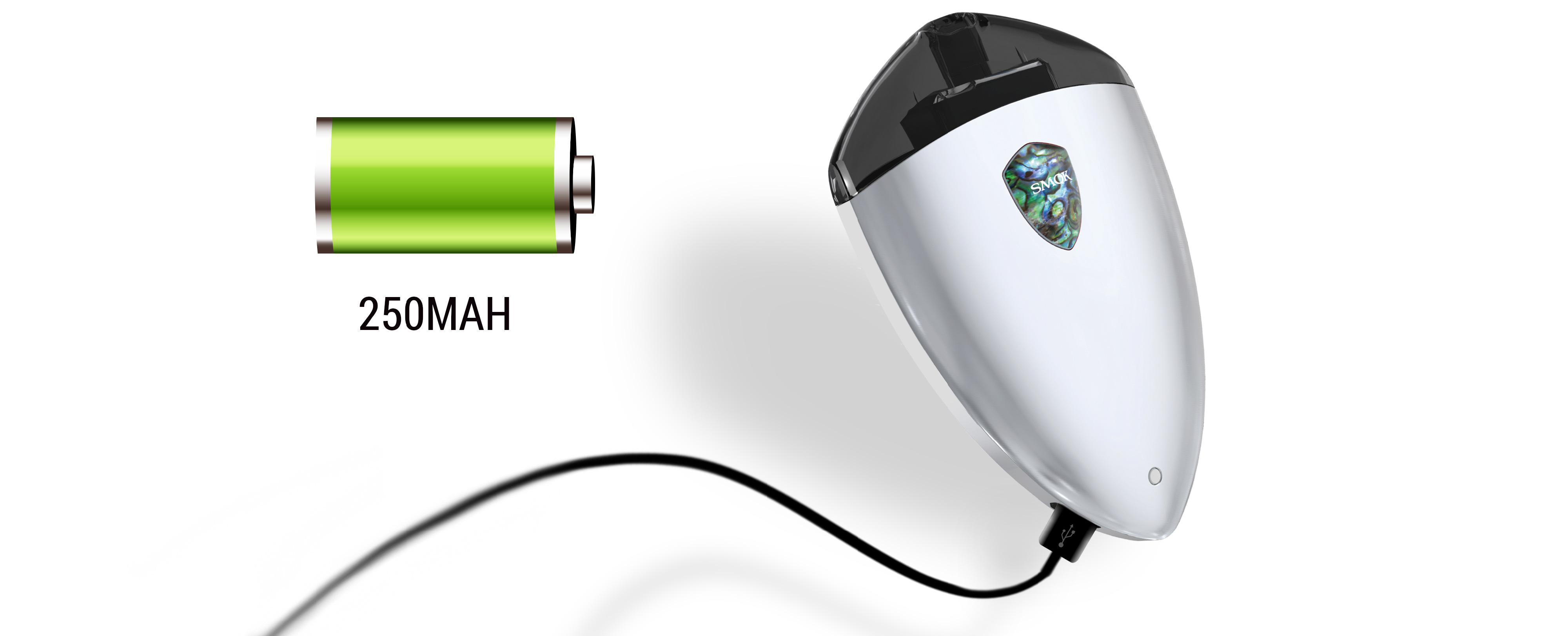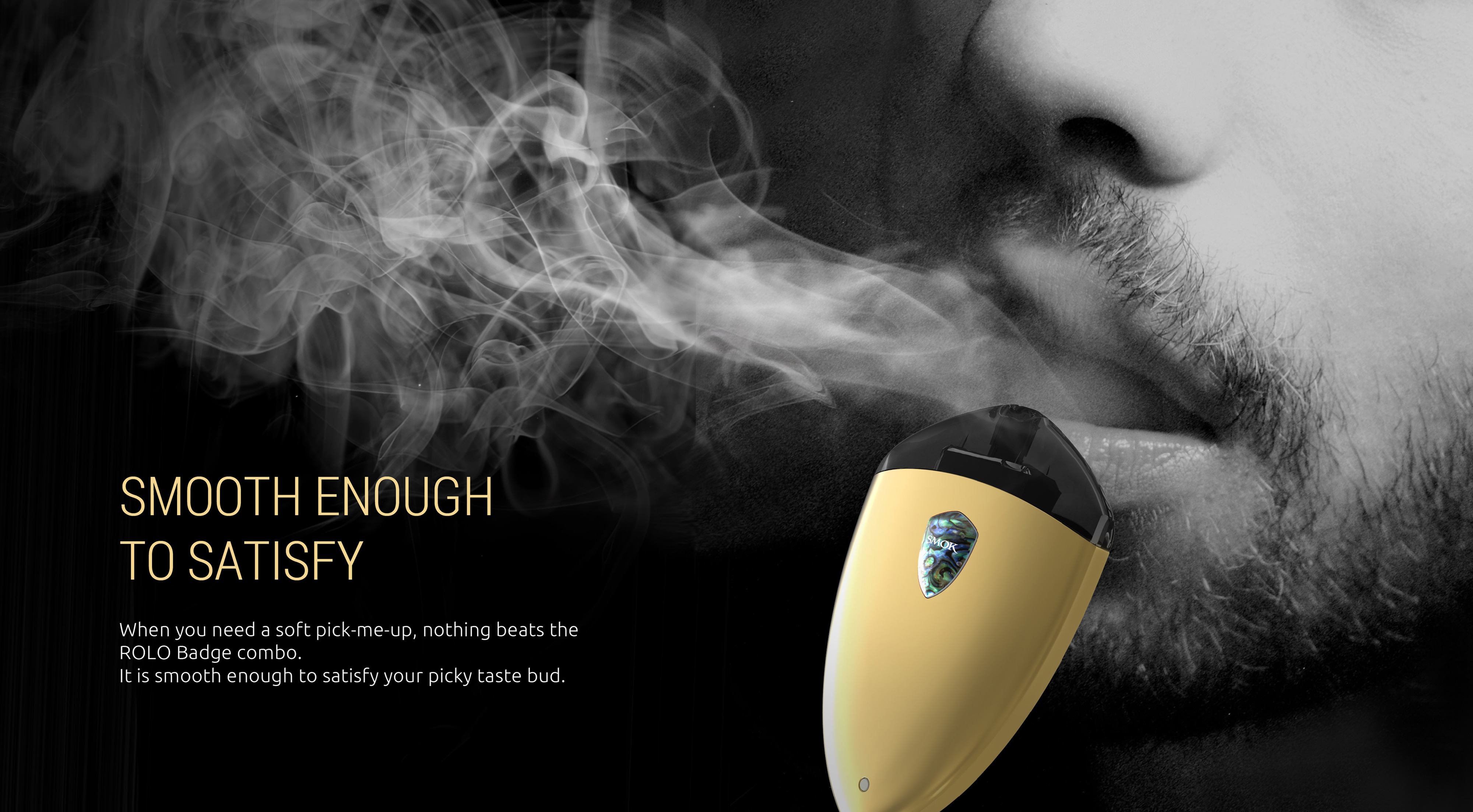 ZERO BUTTONS
The installation is pretty simple, just inserting the pod into the device, and you can
immediately enjoy your vaping. There is no button switch on the device, quite easy
and convenient, without any complicated operations.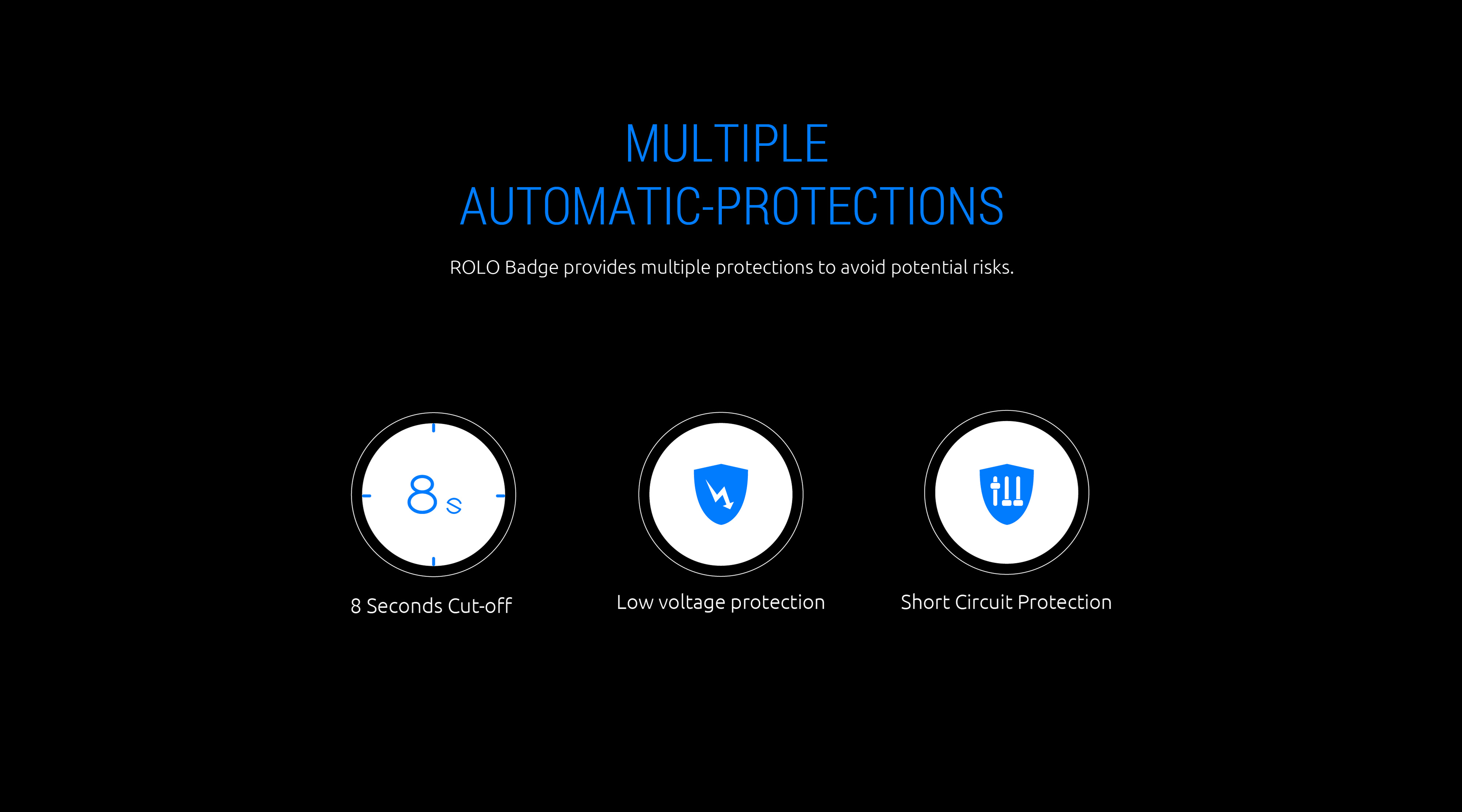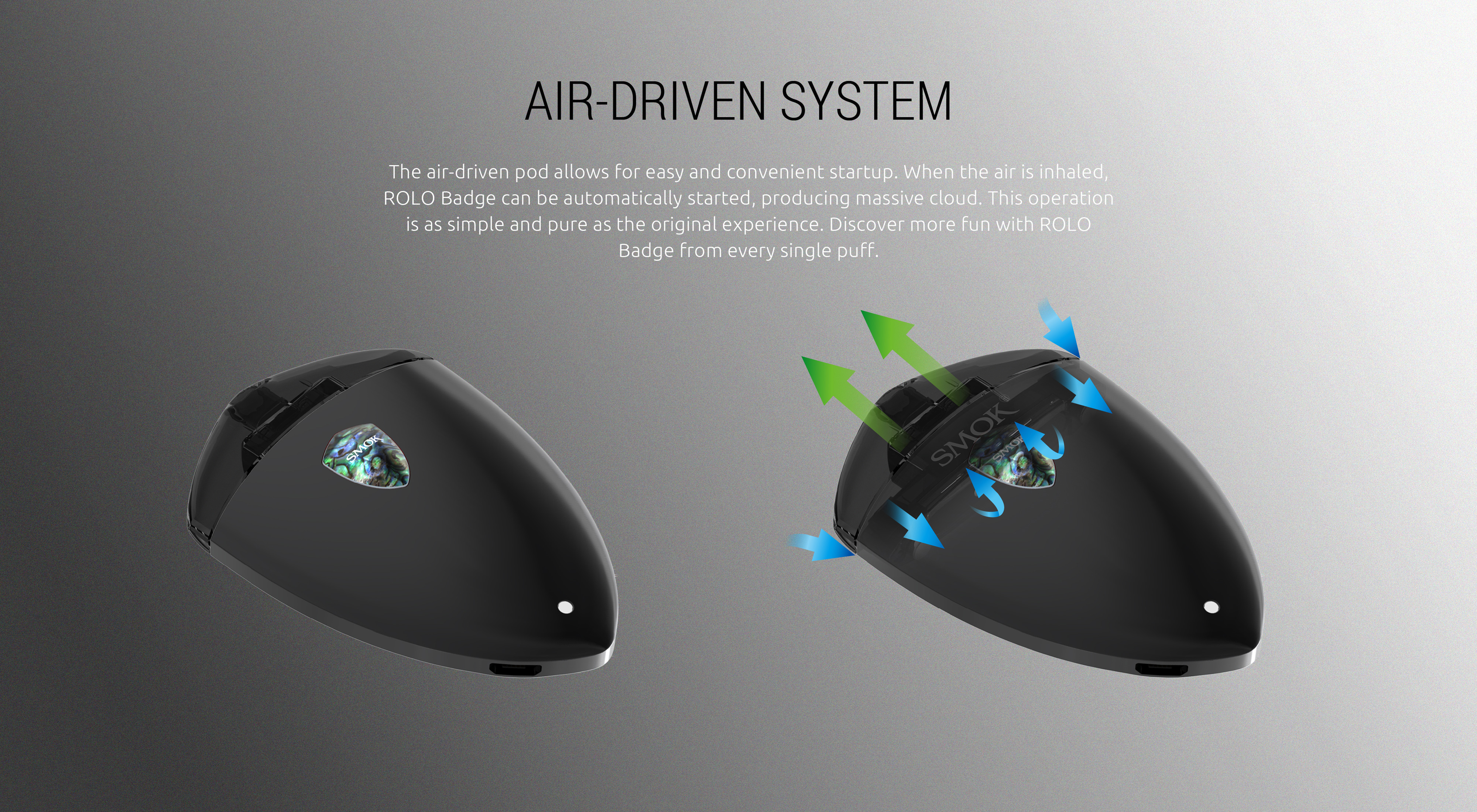 CONVENIENT
E-LIQUID FILLING DESIGN
There are two filling slots on the pod, which is convenient for e-liquid filling without
any leakage worries, and it also avoids the trouble of changing pods frequently.

HOW TO FILL WITH E-LIQUID
Do not inhale immediately after full filling the pod,
and let the whole kit stand for 2-3 minutes to get its organic cotton completely saturated.