Sale!
Priv one kit
₹3,599.00
SMOK PRIV One Kit is All in One Kit which includes mod with 920mAh built-in battery paired with 2ml tank capacity to offer top airflow adjustment and convenient top-fill system through the utilization of the Stick AIO coil family. The Stick AIO Dual Coils provides an excellent balance between flavor, vapor, and efficient use of the battery. With its compact size and leak-proof portability, it offers a travel-friendly design with amazing visual appealing shell patterns on the panels. The Priv One works via a single-lateral button operation, powering a direct voltage-based output system, comparing battery life to determine the power range. It offers multitudes of safety protections like Impedance Protection, 8 seconds cut-off, low battery warning, and short-circuit protection. The shell patterns make it available in 4 different bright colors (Yellow, Purple, Green, Purple). Easy installation and removal, suitable for entry-level users or experienced vapers looking for a travel-friendly portable system. One can enjoy long vaping time on a business trip, meeting or outdoor leisure with SMOK PRIV One Kit.
Out of stock
Description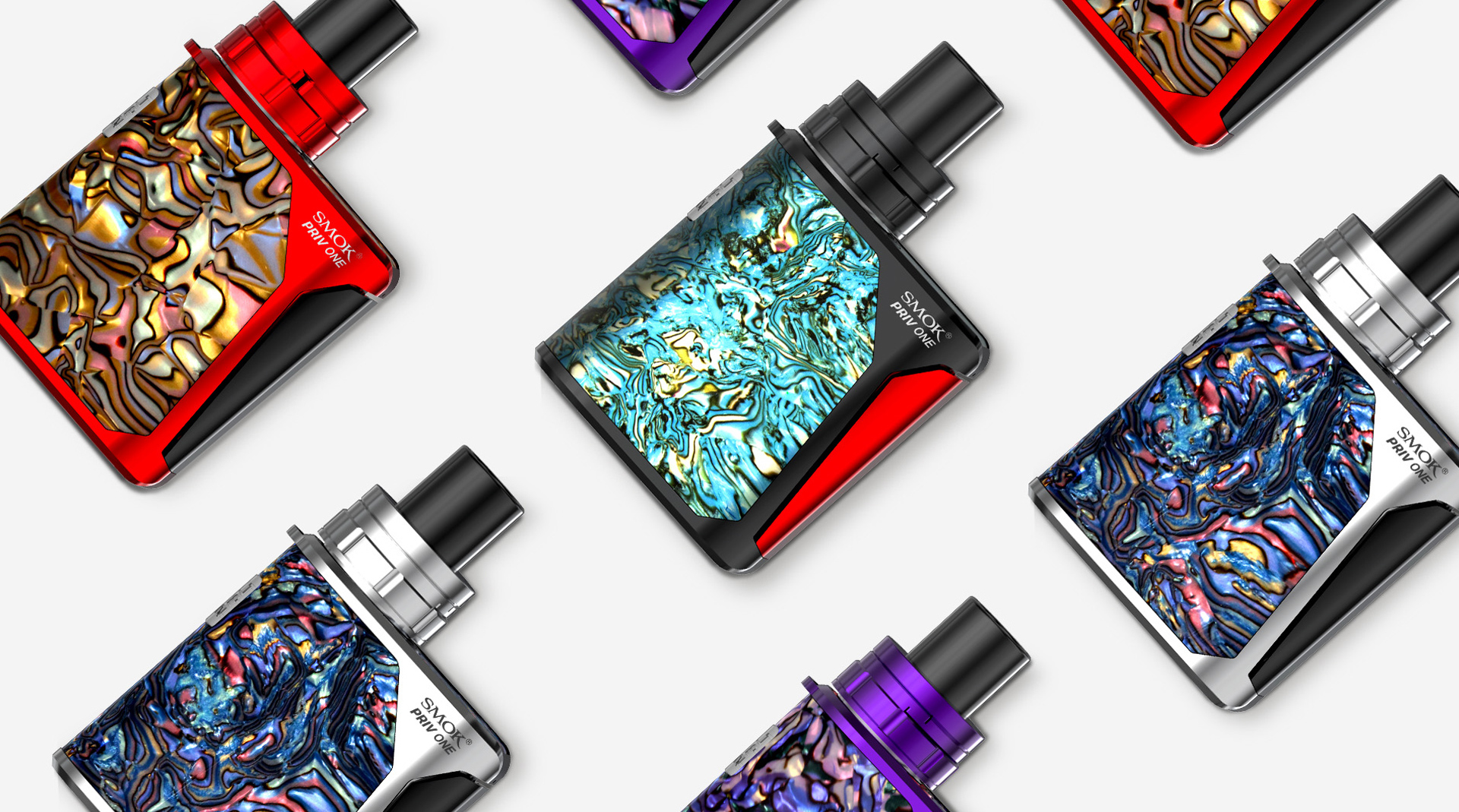 THE KIT INCLUDES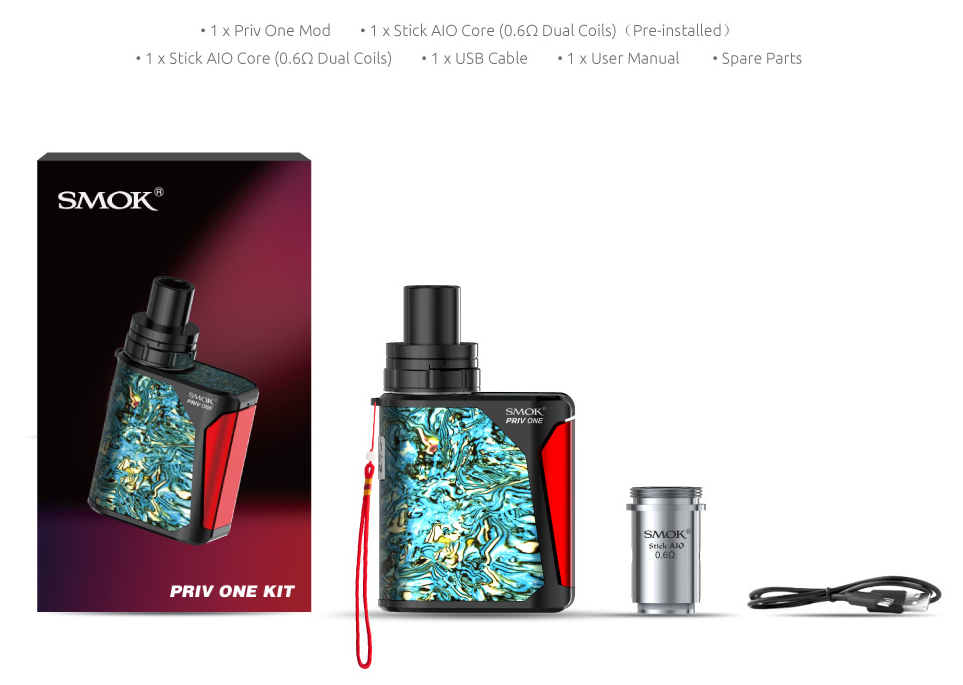 SPECIFICATIONS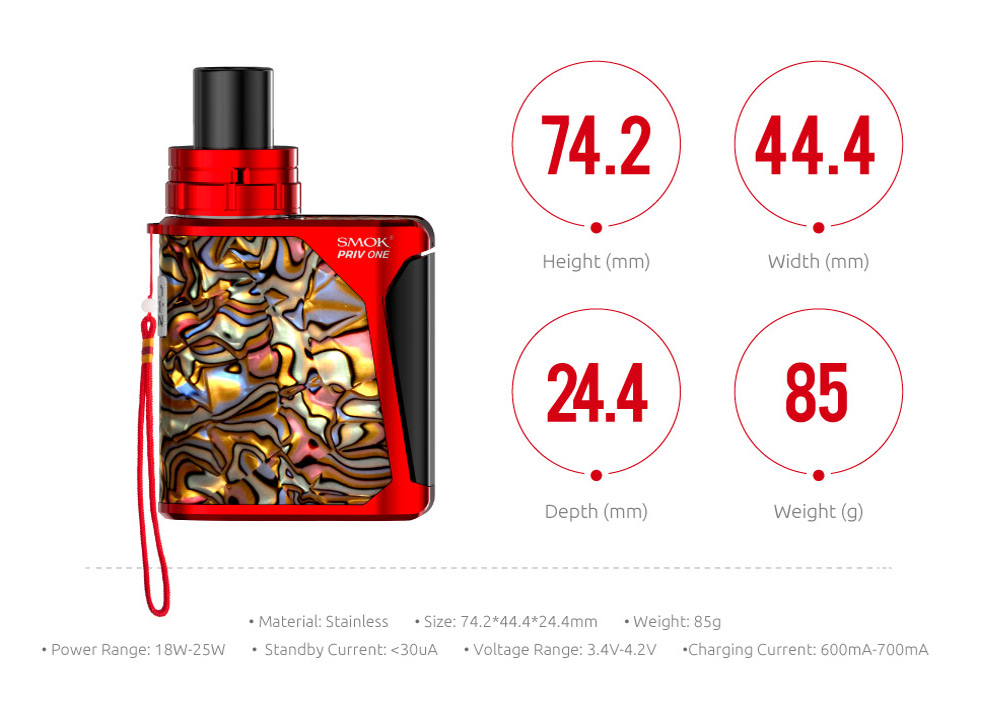 COMPONENTS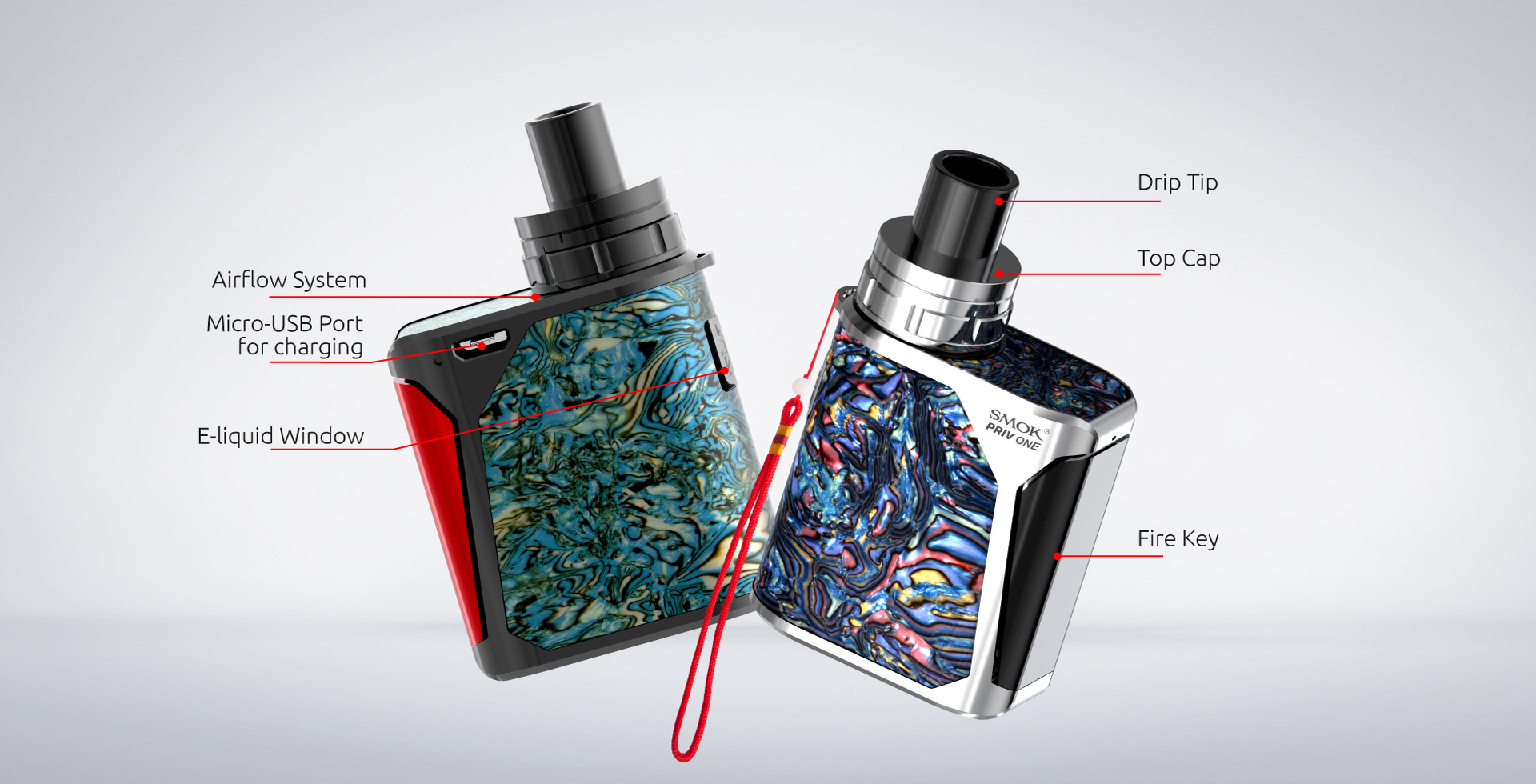 FOUR COLORS AVAILABLE
Priv One adopts environmental friendly oil injection and Polishing technology.
There are 4 colors for you and each color has its special shell pattern, all of which can show your unique taste.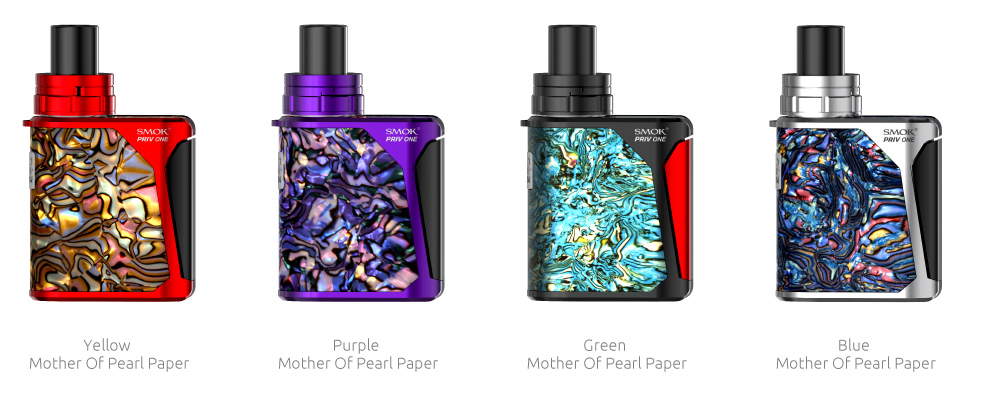 LONG RUN-TIME
Priv One adopts 920mAh built-in battery ,
with long run time you can enjoy vaping on a business trip, meeting or outdoor leisure.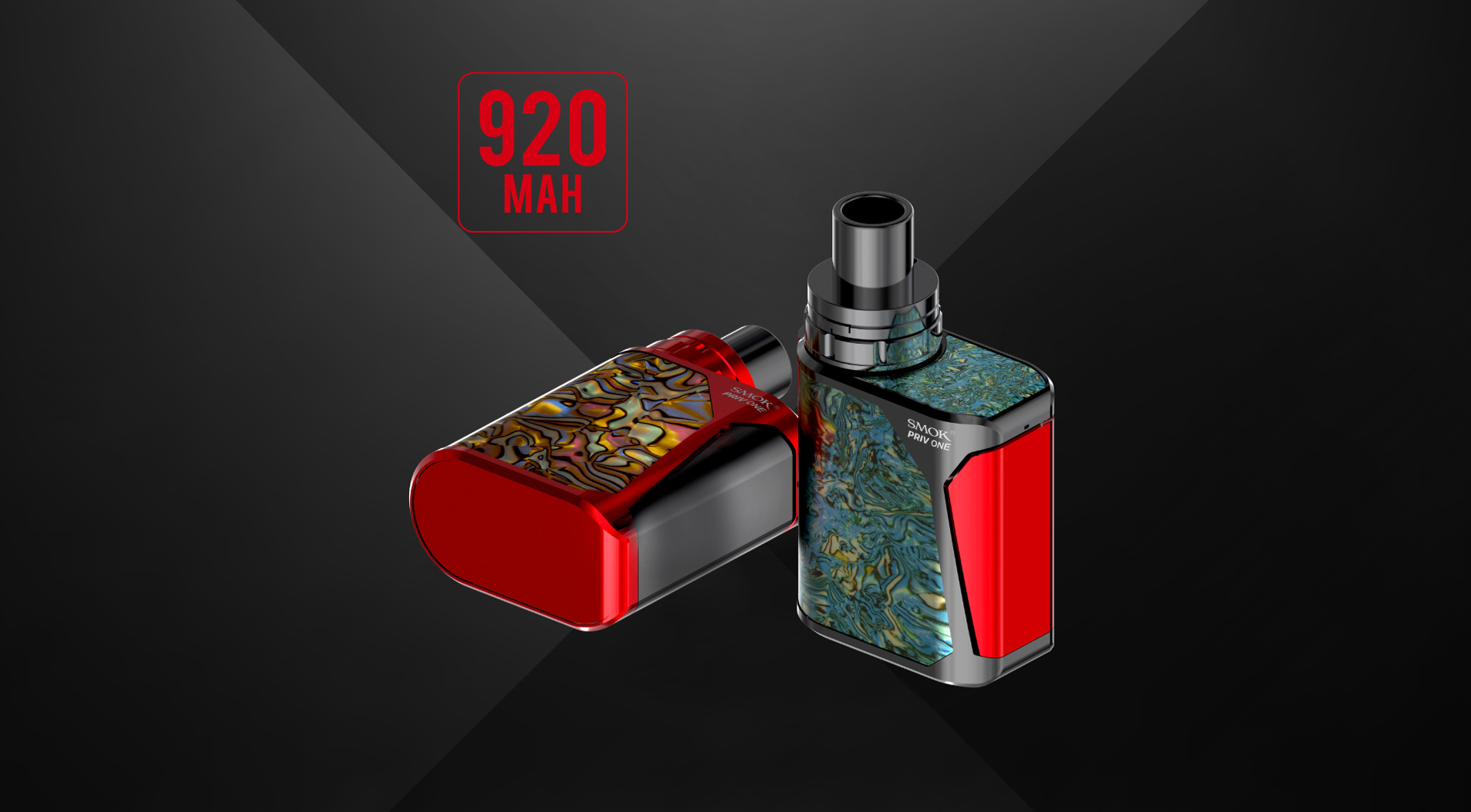 DELRIN DRIP TIP
The Delrin drip tip will bring increased airflow and provide you with powerful draw effects.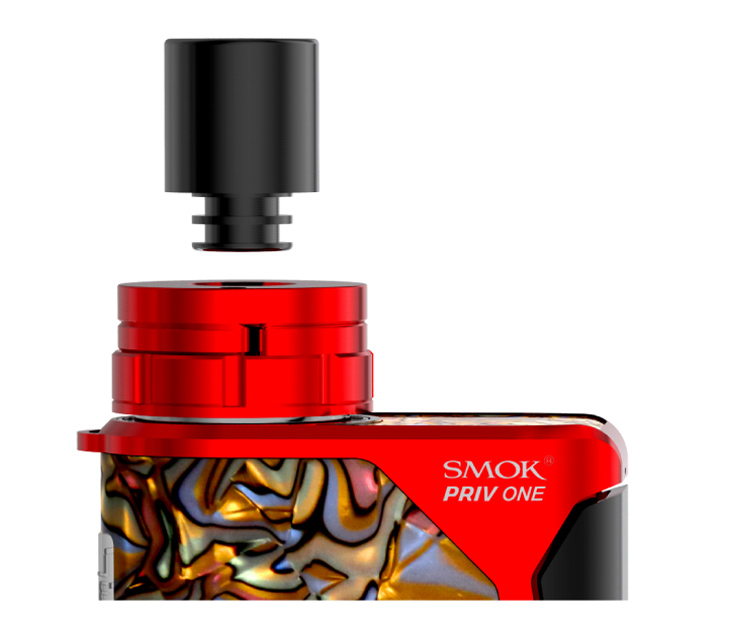 TOP AIRFLOW SYSTEM
The tank uses top airflow system, you can enjoy massive vapor with it.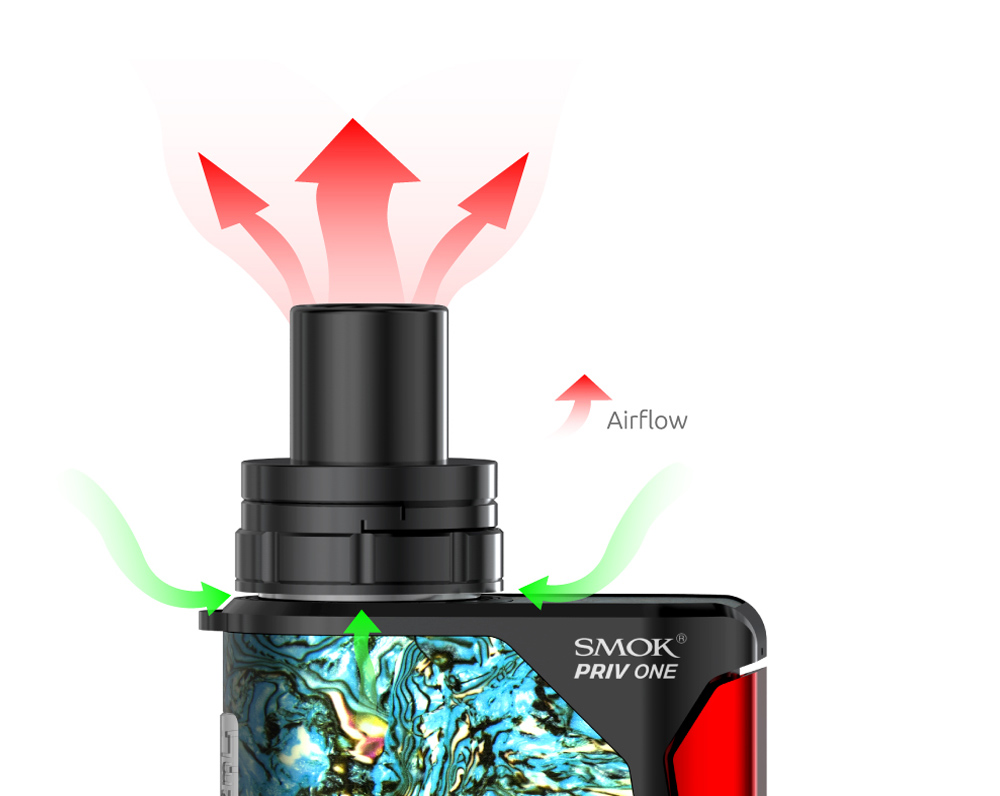 TOP REFILL TO EXHAUST AIRFLOW
Built-in tank adopts top airflow system
which can exhaust the airflow when refill e-juice, bringing you authentic taste.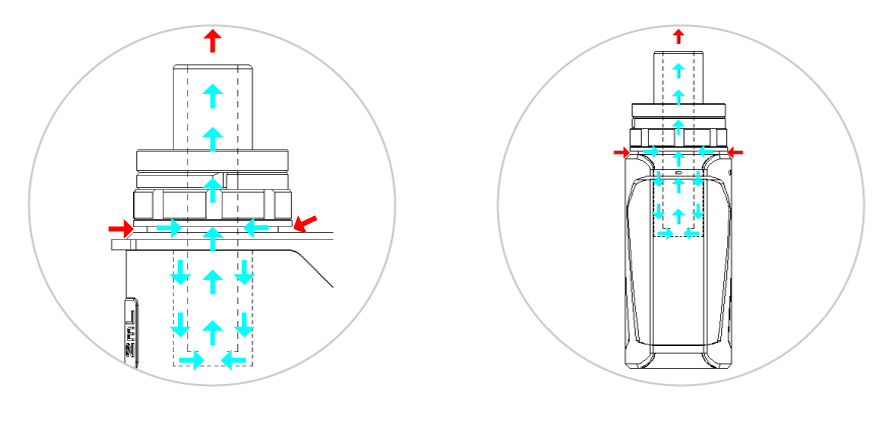 HOW TO REFILL
LEAK-PROOF HIDDEN TANK
The tank is embedded in the mod in an creative way, with leak-proof design you can enjoy your vaping time.

FLAVOR& CLOUD MATE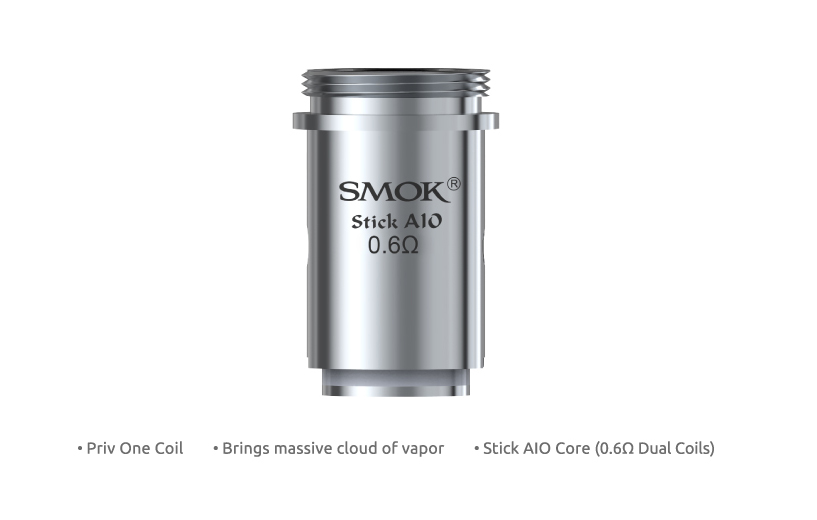 PORTABILITY
Priv One is designed for portability so it can accompany you everywhere, you can even put it in your pocket.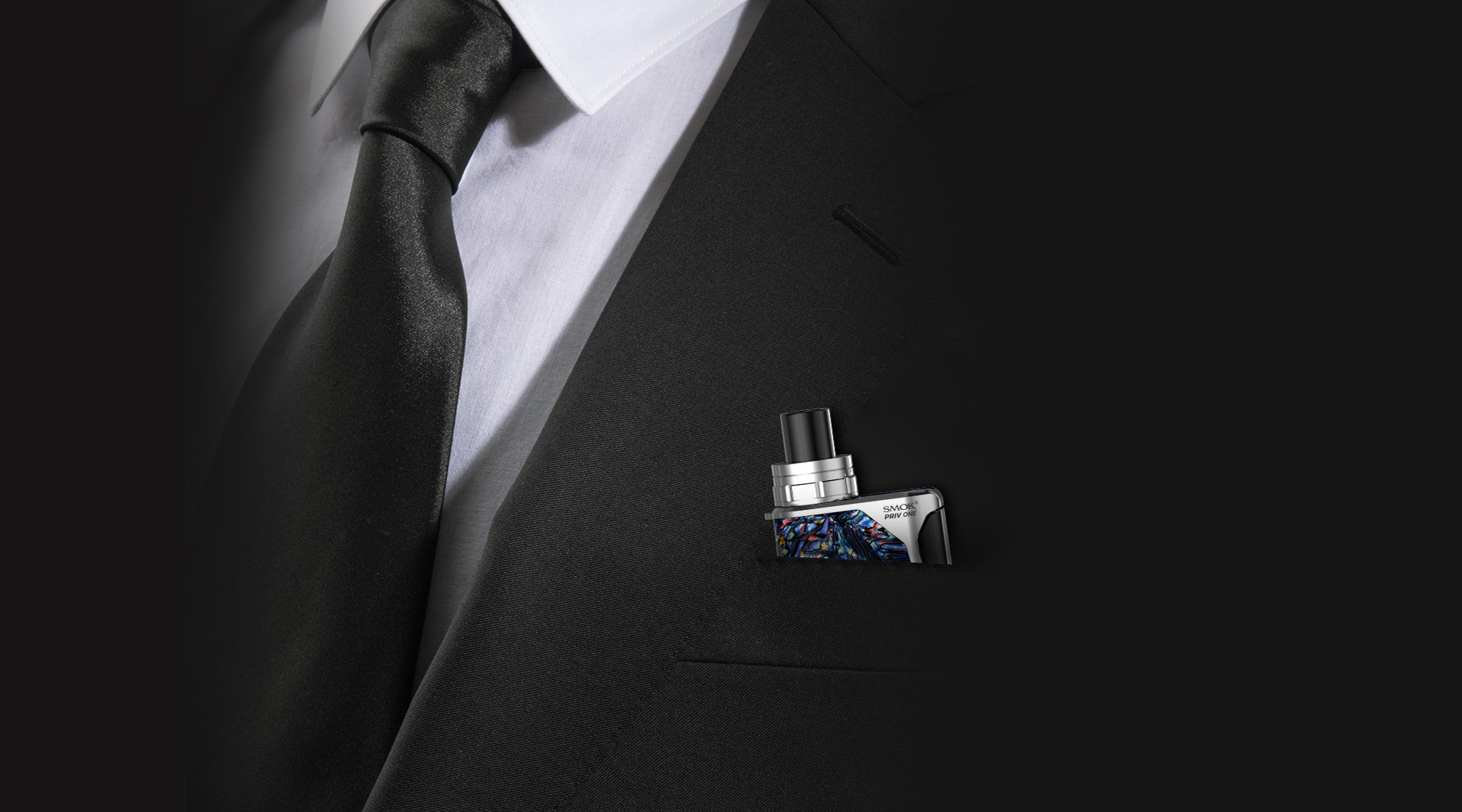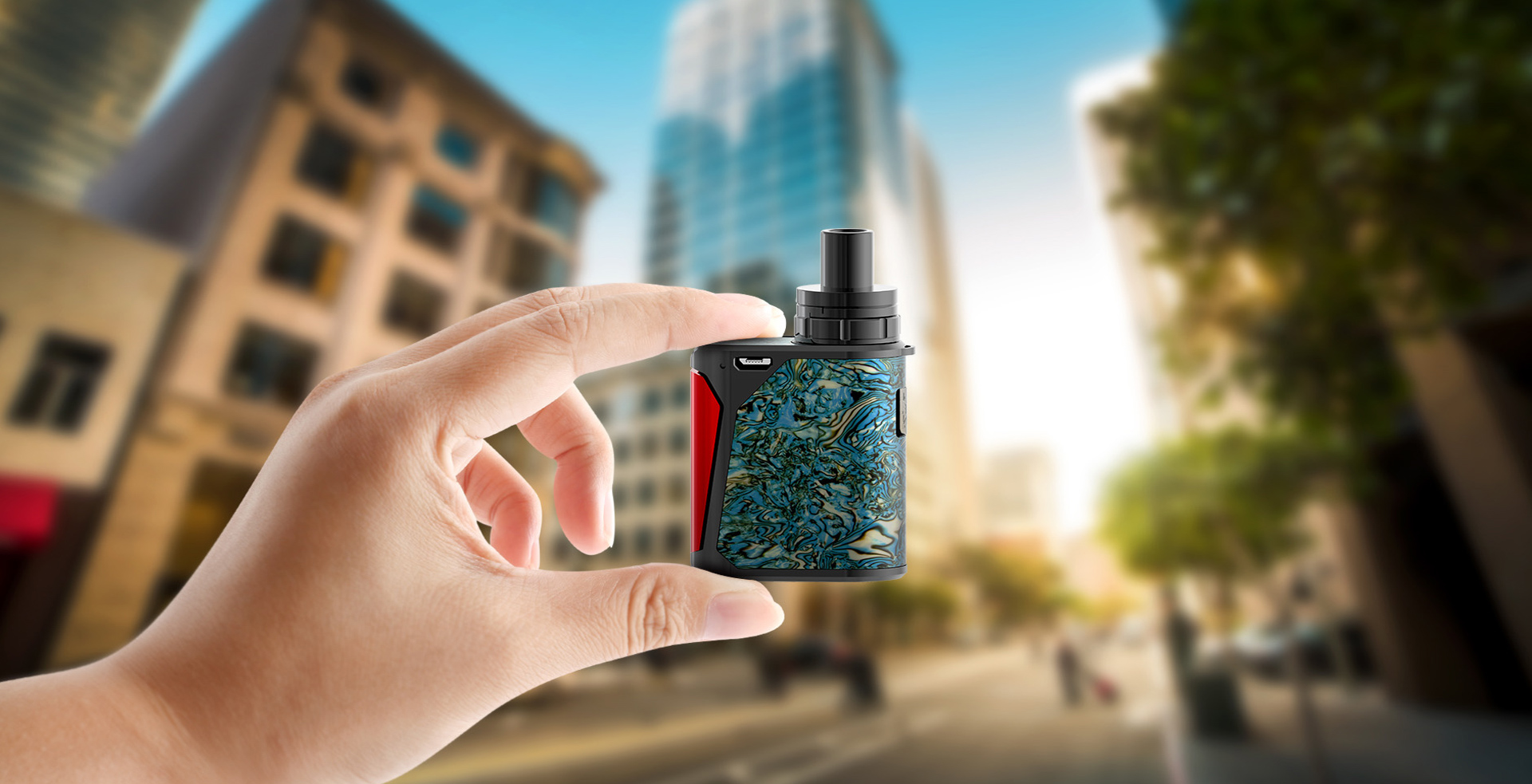 SUPPORT CHARGING
Priv One is powered by one lithium battery and at the same time it supports charging via USB cable.

LARGE FIRE KEY
Both the lateral big fire key and mini size provide convenient operations for you.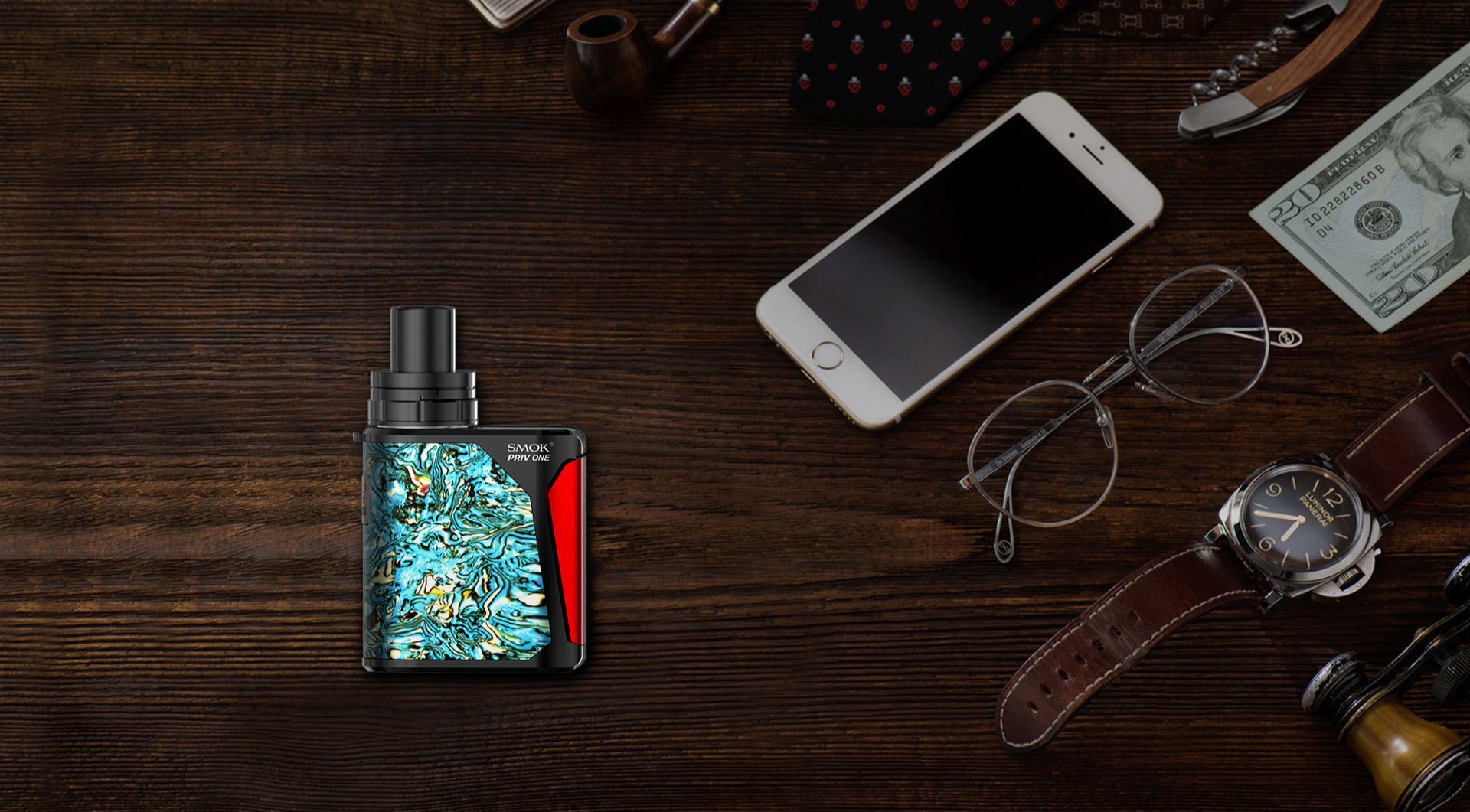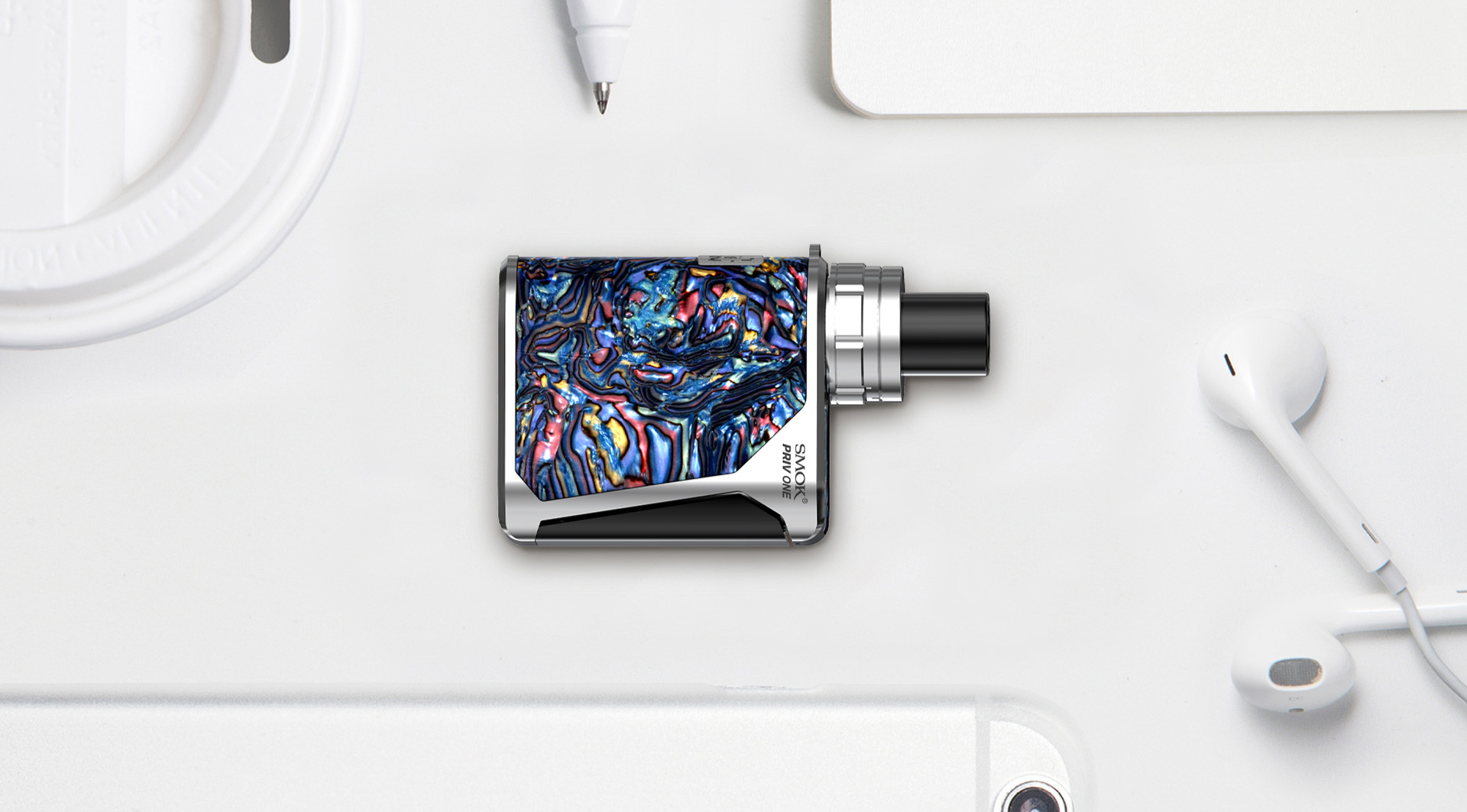 POWERFUL MOD
Although Priv One has a small size,
its output power can up to 60W when the tank's resistance value is 0.15Ω. What an amazing power!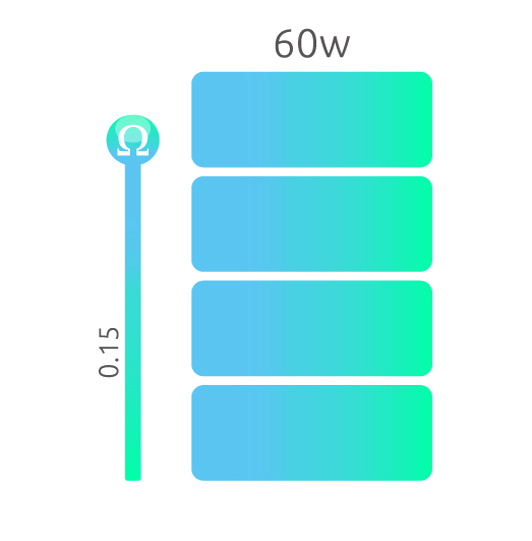 MULTIPLE PROTECTIONS
Priv One provides multiple types of protections to safeguard against potential risk.