E-Priv Kit
₹7,499.00
Inspired by world-class engine's of top racing cars with a huge and hard appearance with higher output of 230W with the usage of two 18650 batteries as its power source. This stunning box mod meticulously designed and elaborately crafted comes with amazing TFV12 Prince tank of 8 ml capacity with Bigger Than Bigger V12 Prince Dual Mesh Coil to add early rise in heating speed and unprecedented heating area. The centered 1.45-inch-high-definition new TFT screen acts like a vehicle information system display, VW/TC mode, MEM mode, vaping effect, battery life and puff information and so on to meet diversified vaping demands. Low hum firing and outburst of large cloud fascinates cloud chasers. A key attraction is a protective anti-slipping ring against damage and bigger fire key makes it an excellent user experience with the inhale of a larger cloud of vapor. Firmware Upgrading with recharge via micro USB port makes it easy to manage. Enjoy the extra vaping journey with 5 color options available.
Out of stock
Description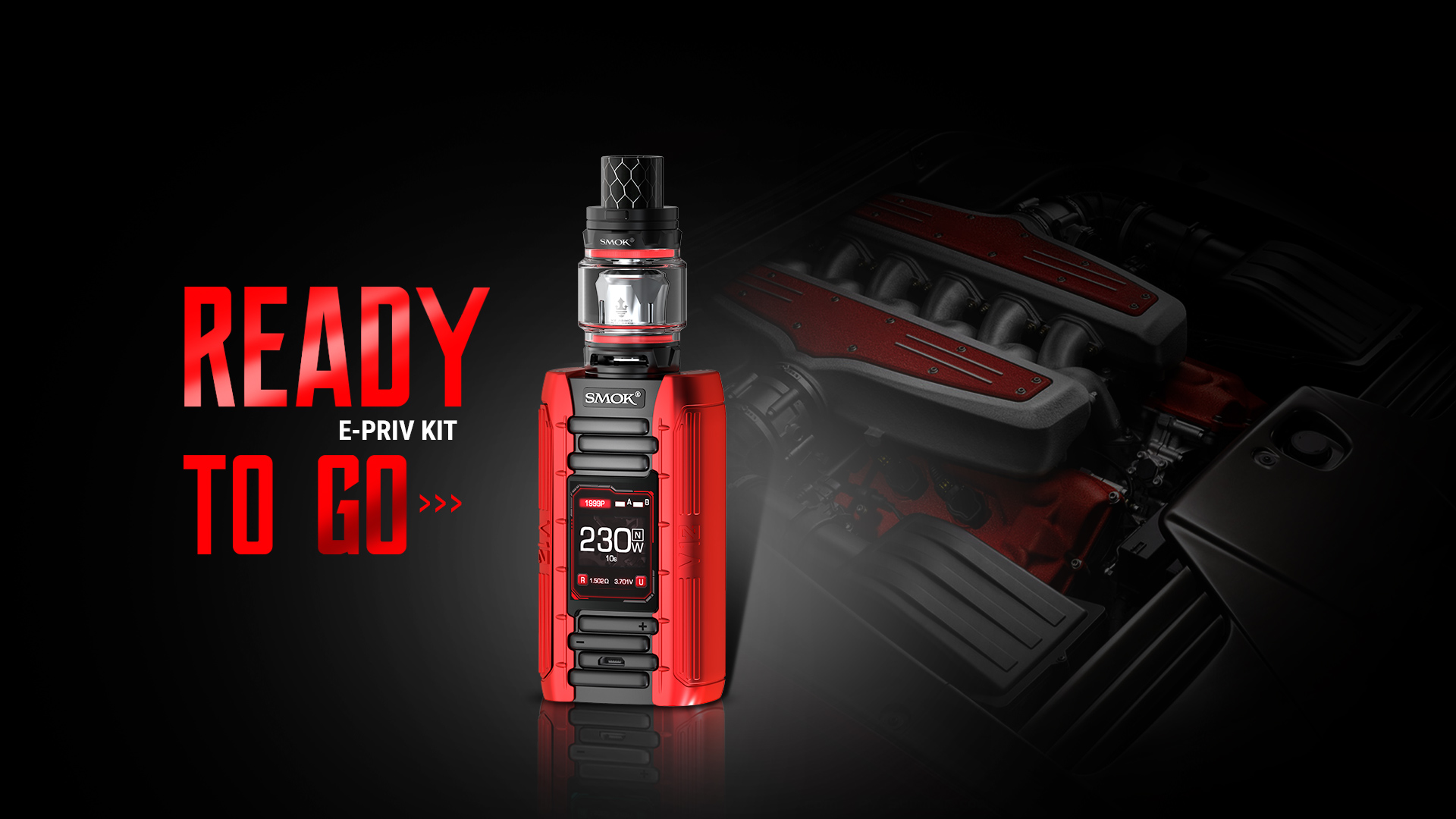 E-PRIV KIT
Inspired by the powerful engine of world's top-class racing cars, SMOK launches another stunning box mod–E-Priv. Every detail is meticulously designed and elaborately crafted, whether from the design, the material, or the workmanship, you'll find it a desirable vaping engine. E-Priv uses two 18650 batteries as its power source to supply up to 230W output. This mod comes with our amazing TFV12 Prince tank, which matches new powerful V12 Prince cores: the pre-installed V12 Prince Dual Mesh creatively connecting two mesh heating systems in parallel to bring unprecedented heating area and heating speed. Vape with all these powerful combinations and you'll see how wonderful your vaping journey would be! Gentlemen, it's time to start your engines!  Innovation keeps changing the vaping experience!

THE KIT INCLUDES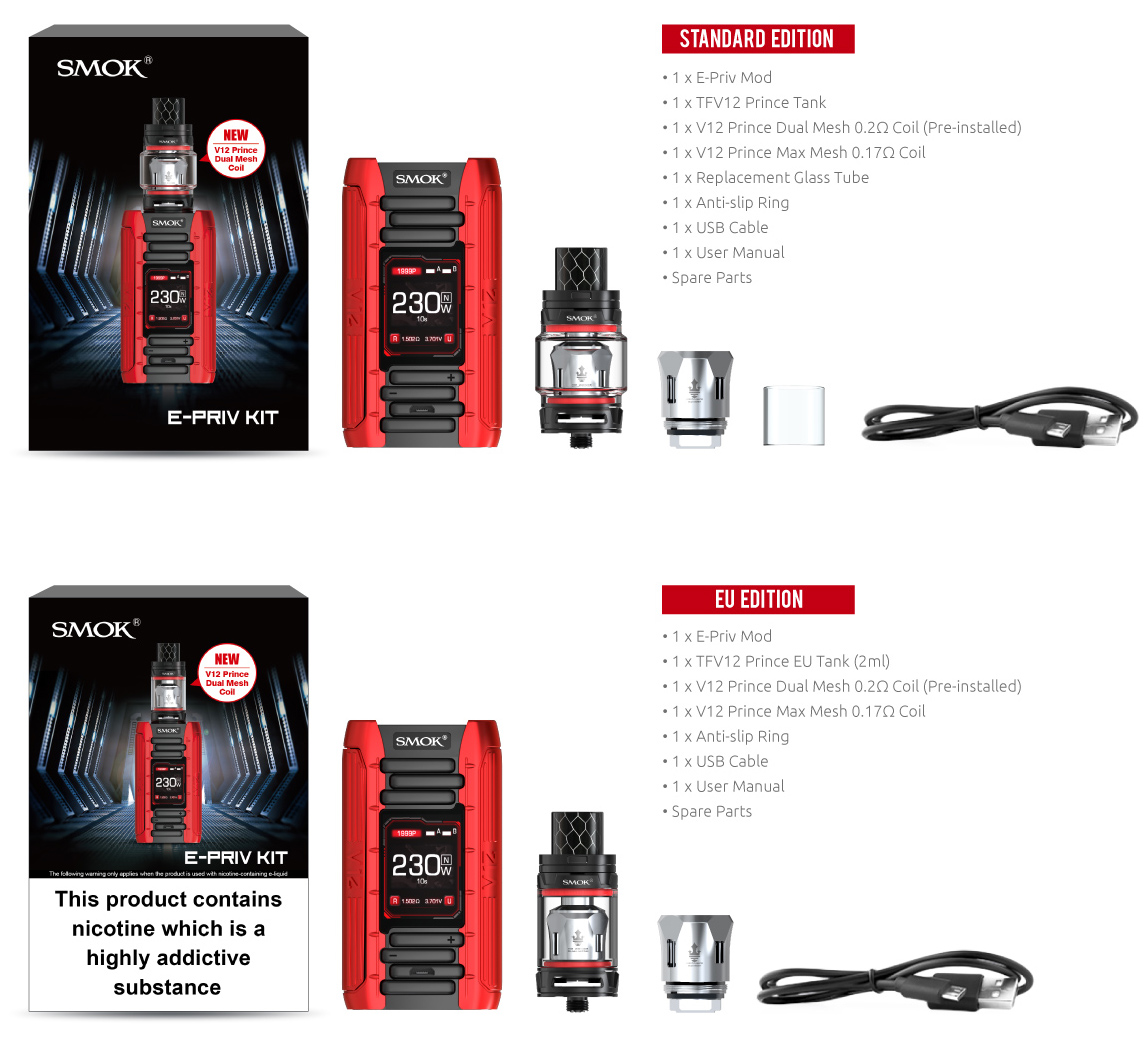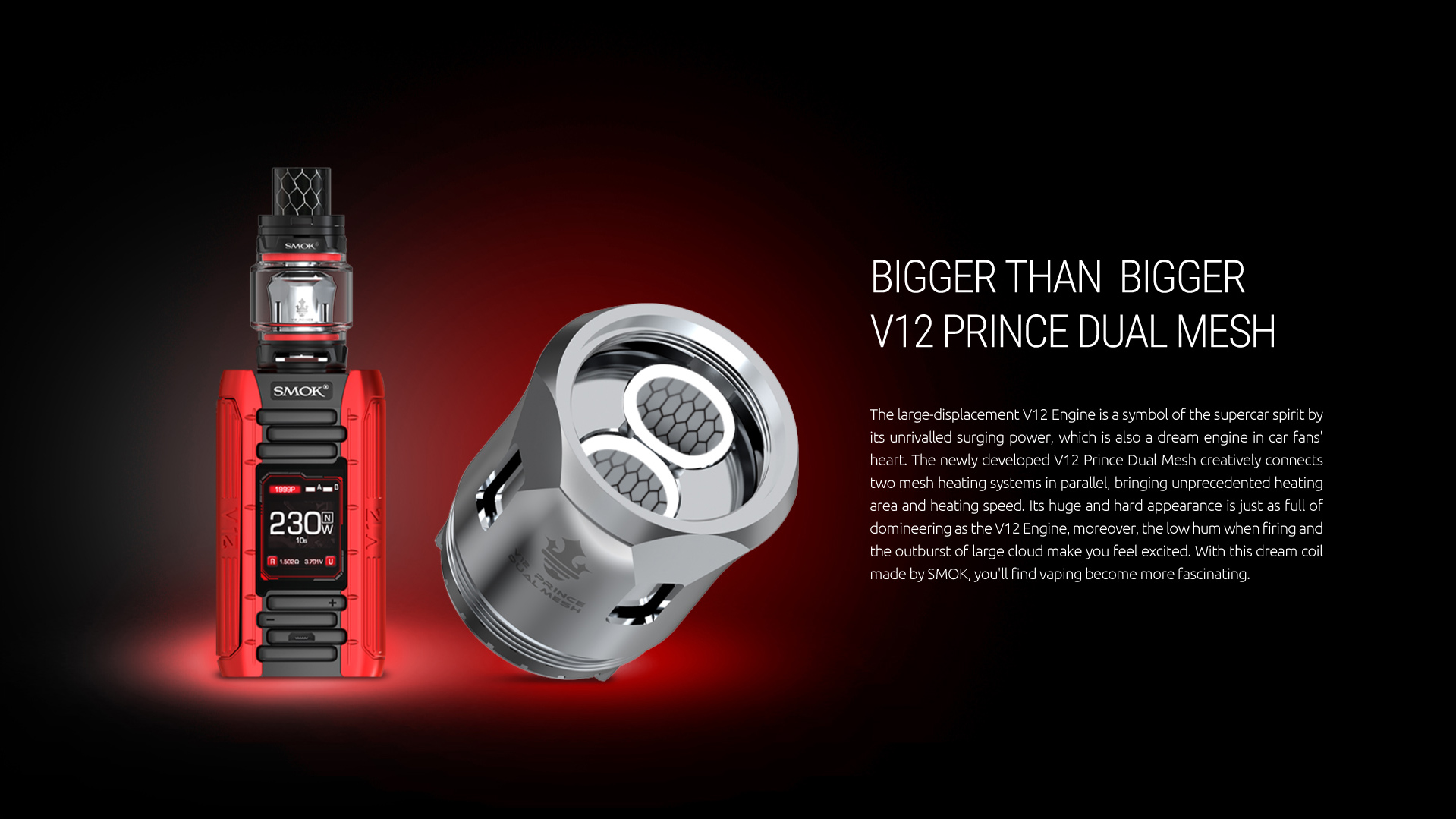 SPECIFICATIONS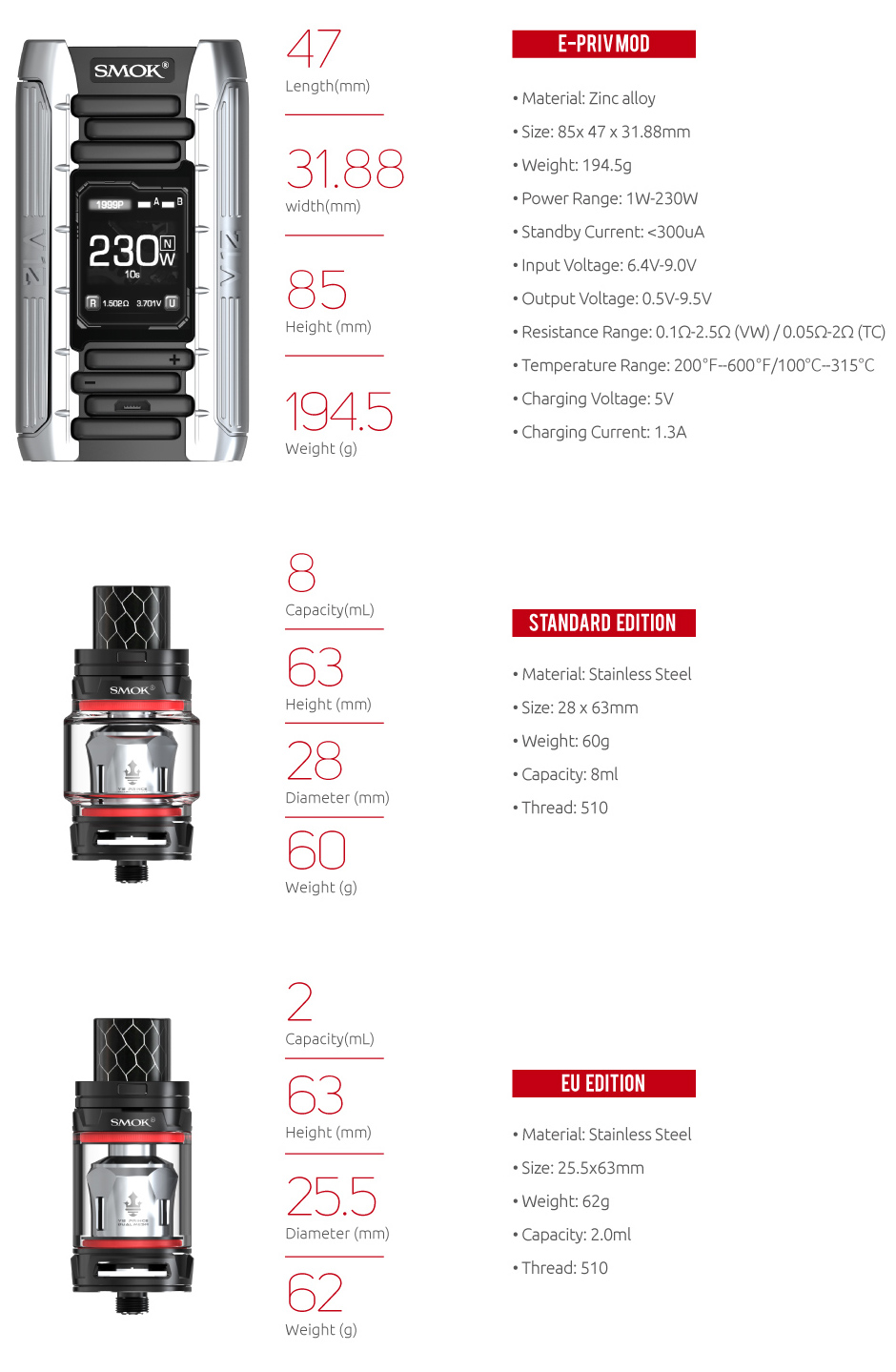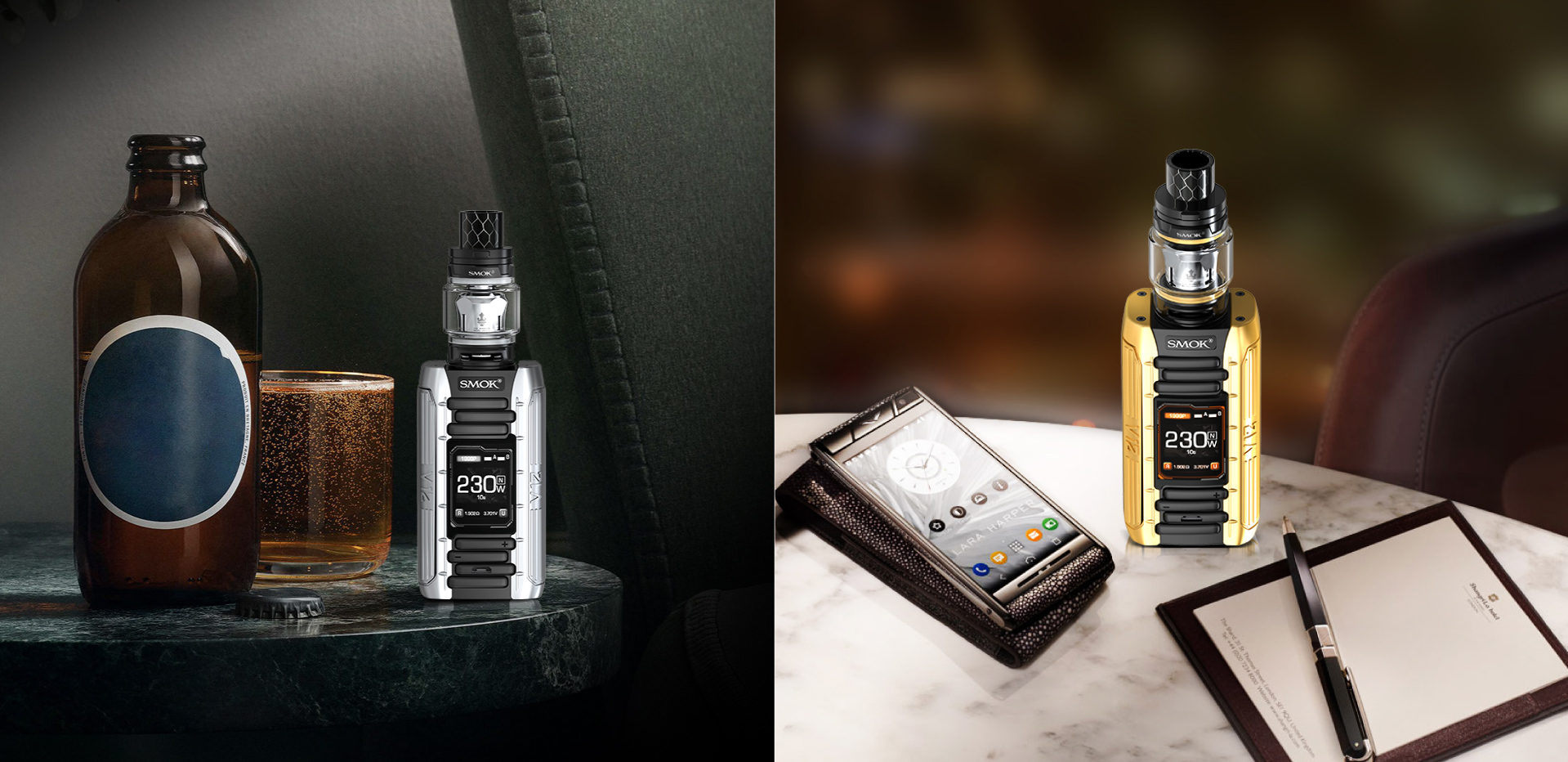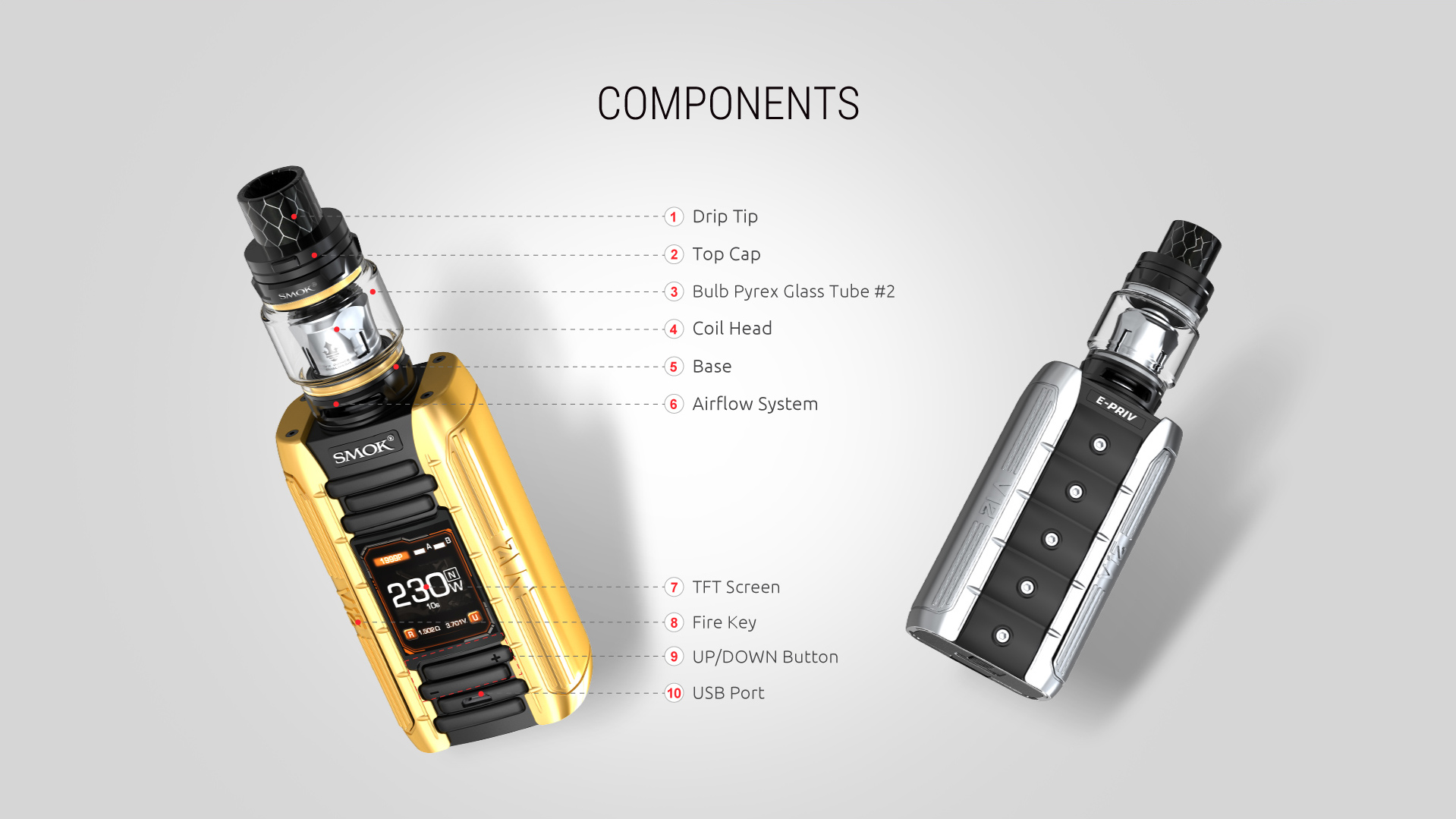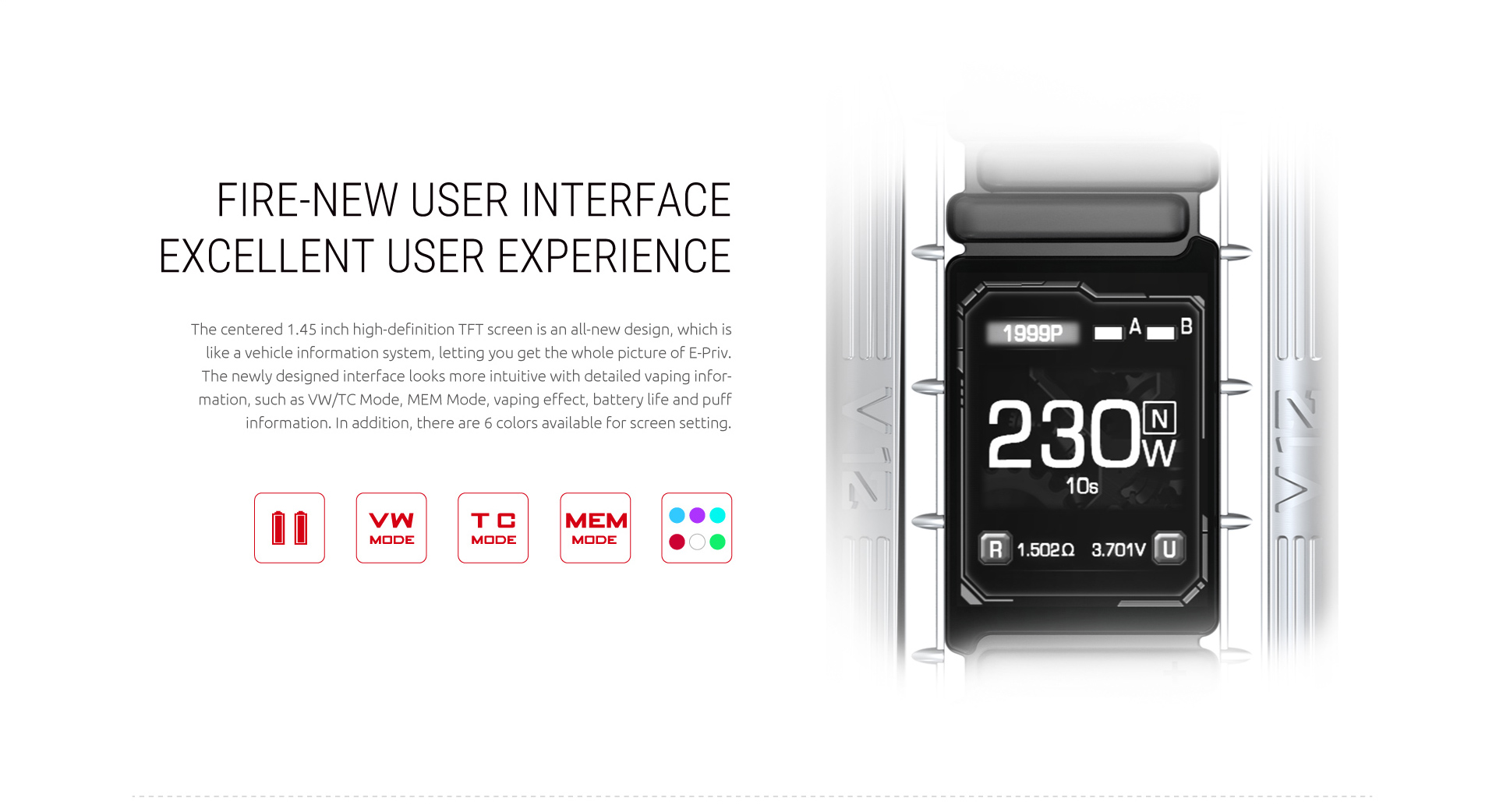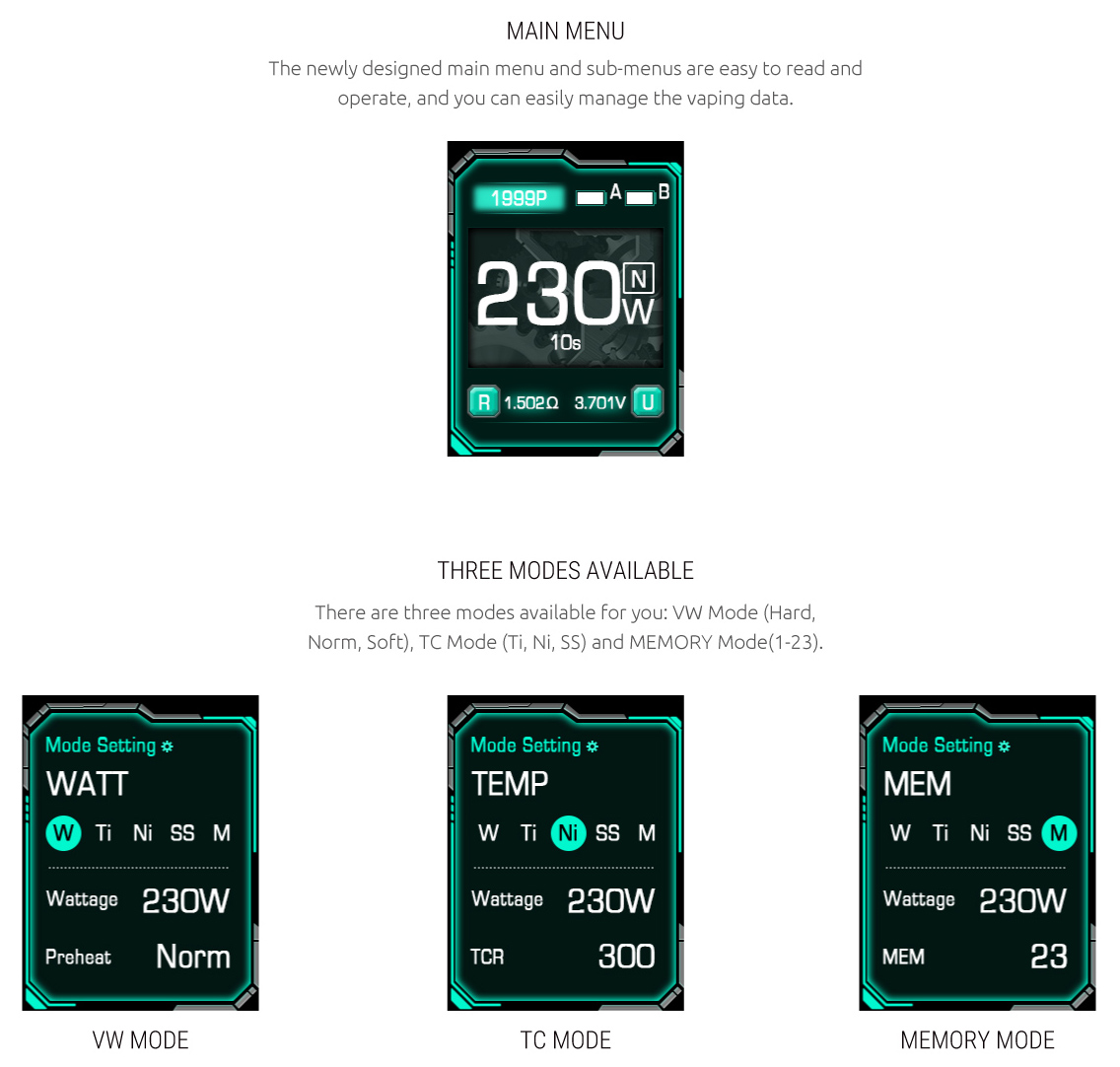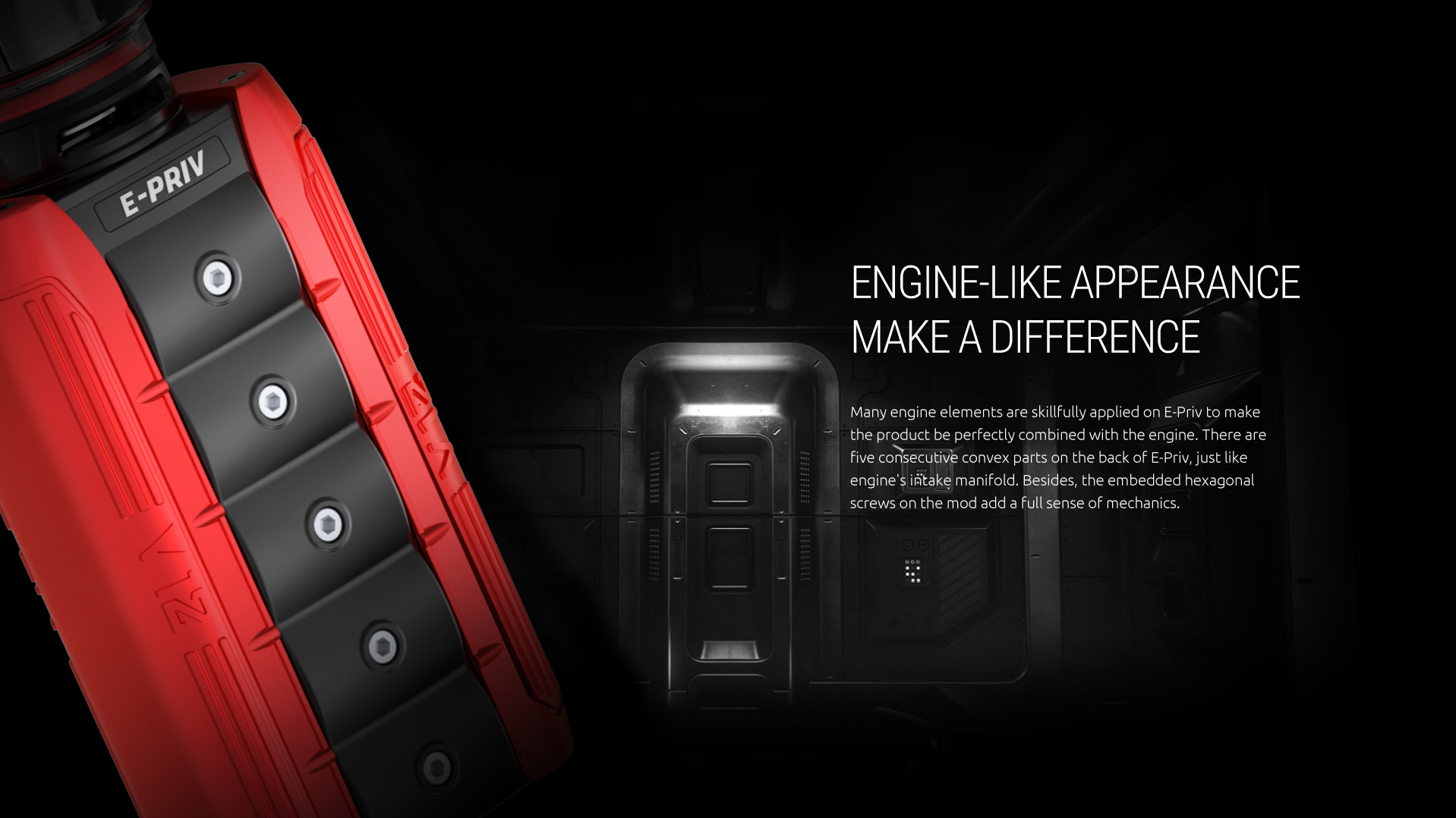 PROTECTIVE ANTI-SLIP RING
The kit includes an anti-slip ring to protect the glass tube against damage or breakage, which is also taken as an ornamental part for the tank. Each color is equipped with an anti-slip ring of the same color scheme.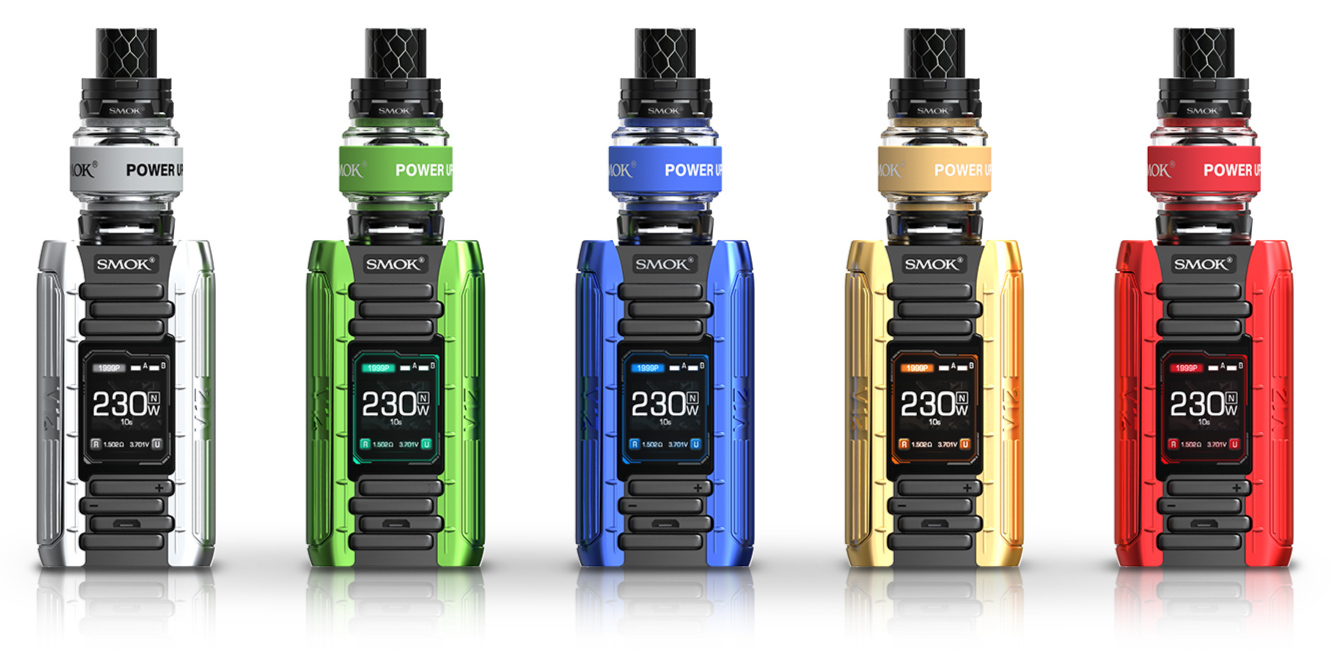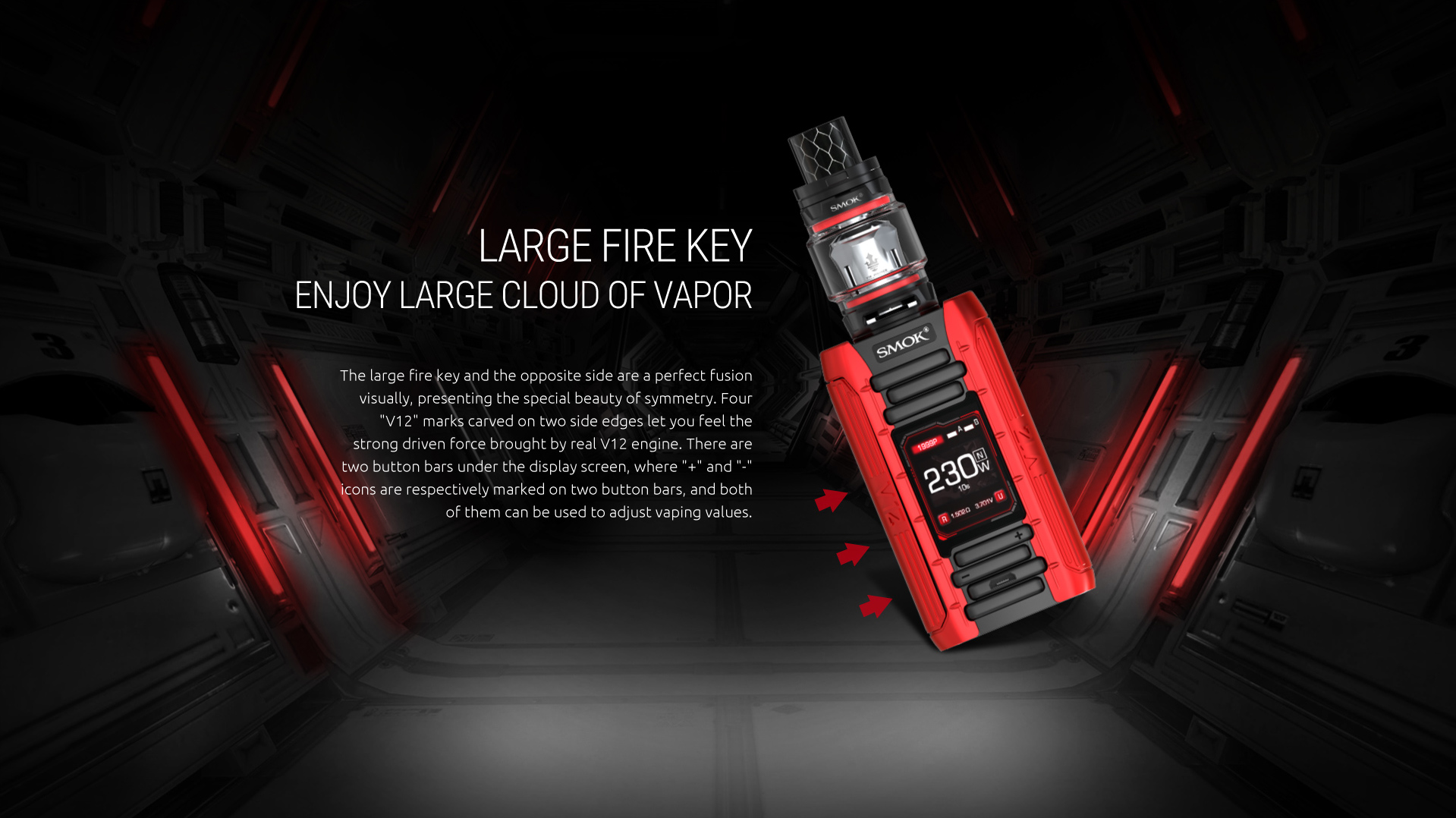 1W-230W ADJUSTABLE POWER OUTPUT
MEET DIVERSIFIED VAPING DEMANDS
The max output power of E-Priv is 230W, which is powered by two 18650 batteries in series.
The dual battery life indicator on the TFT screen is more accurate for you to read.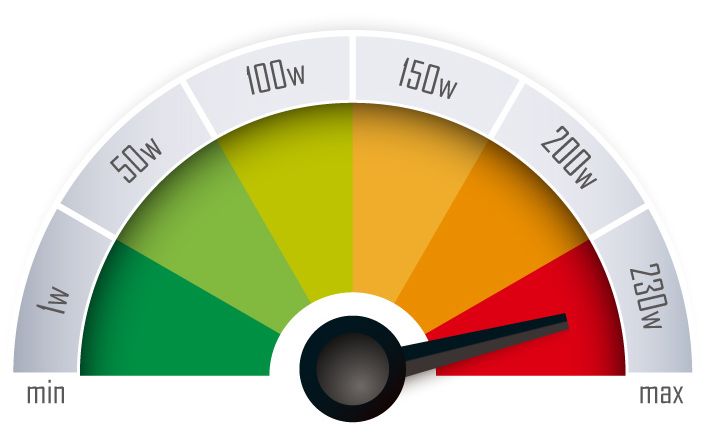 BATTERY INSTALLATION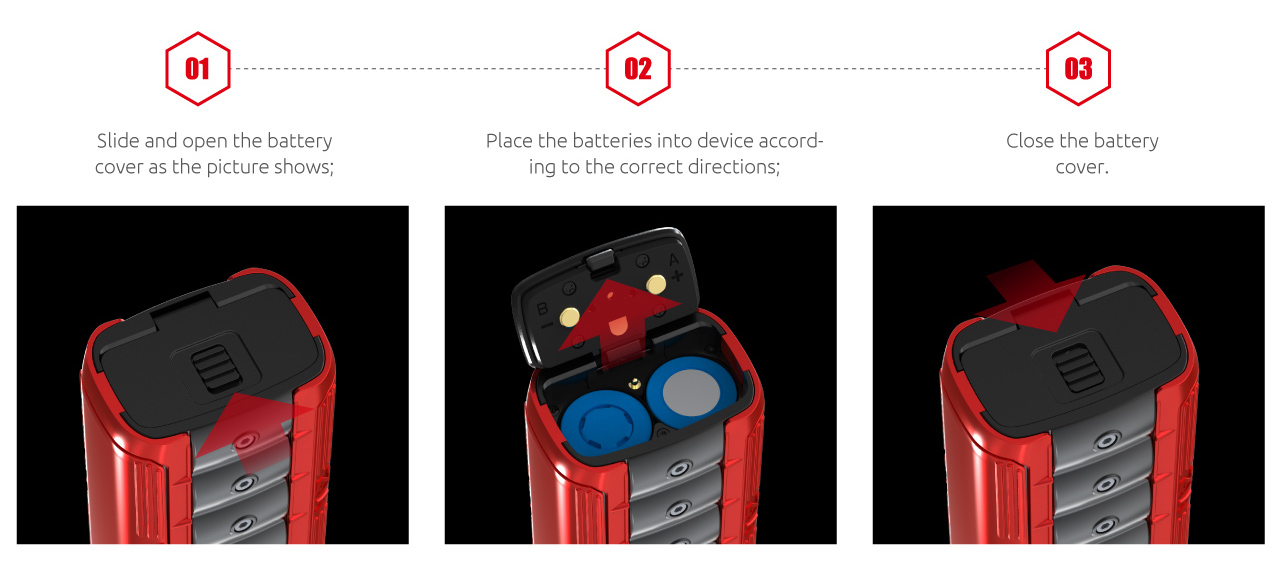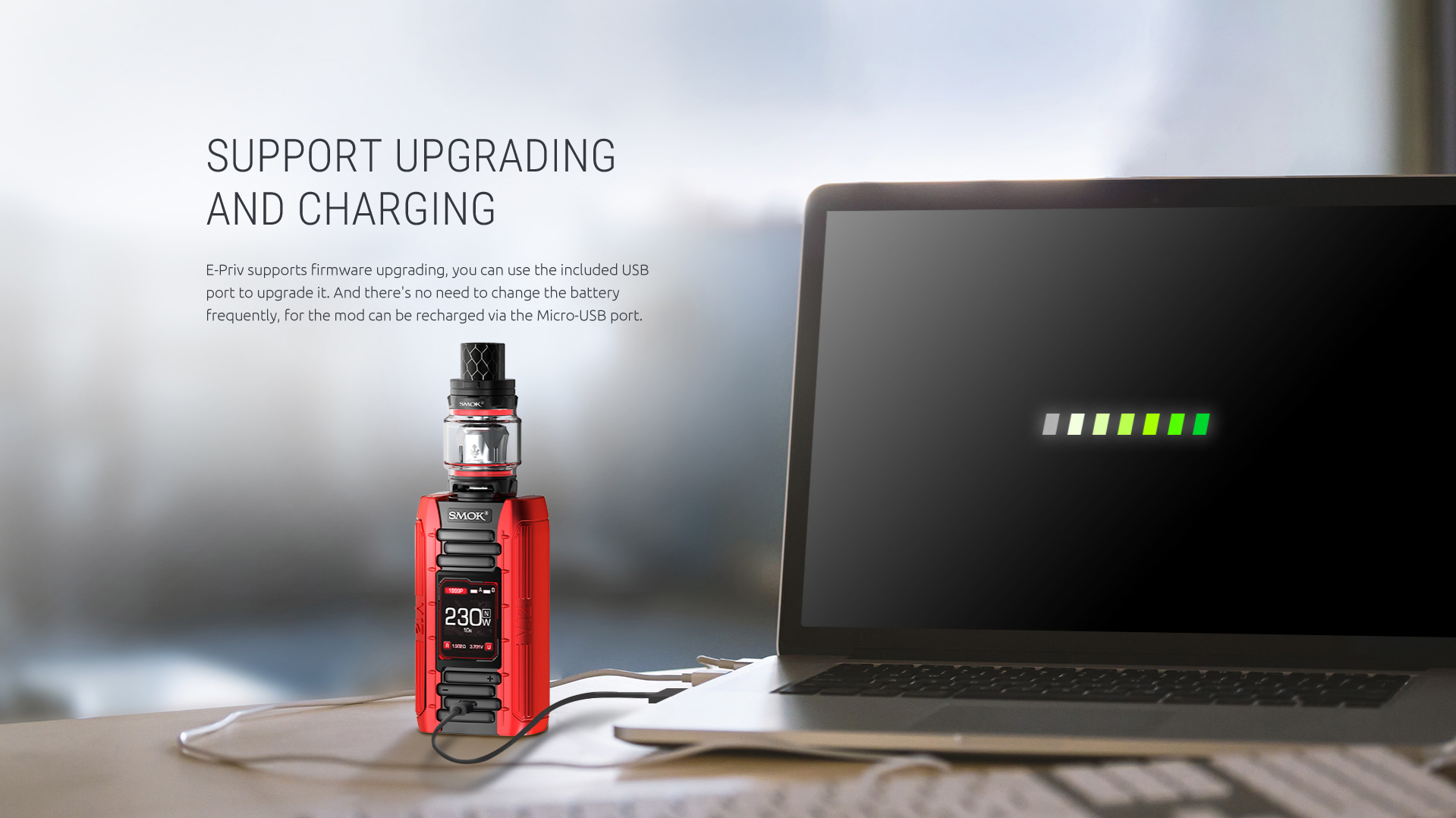 MULTIPLE PROTECTIONS
E-priv provides multiple types of protections to avoid potential risks.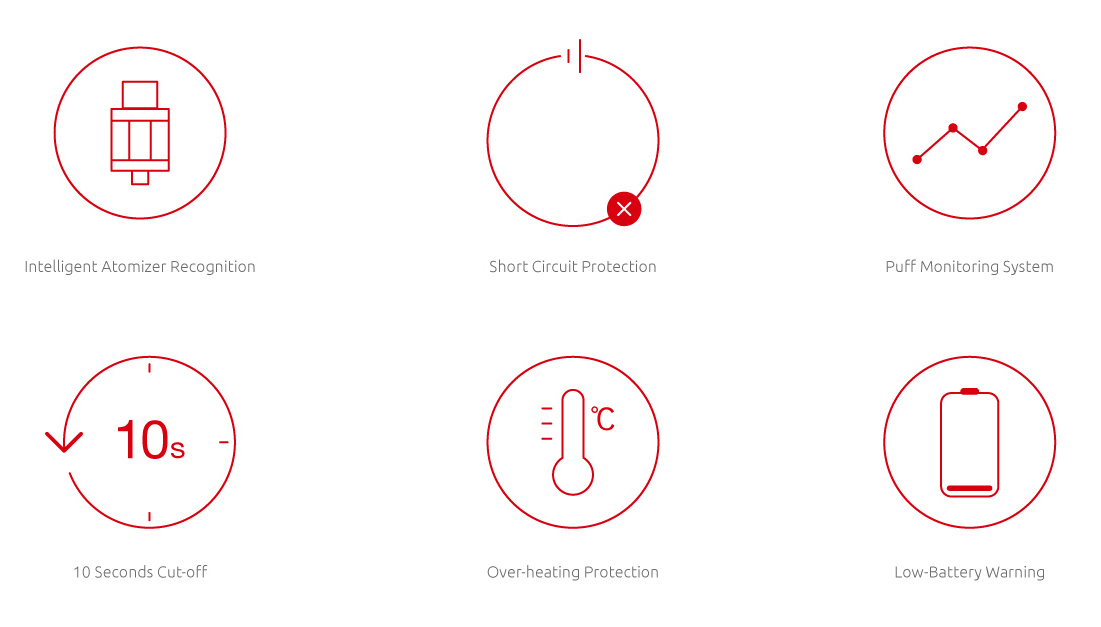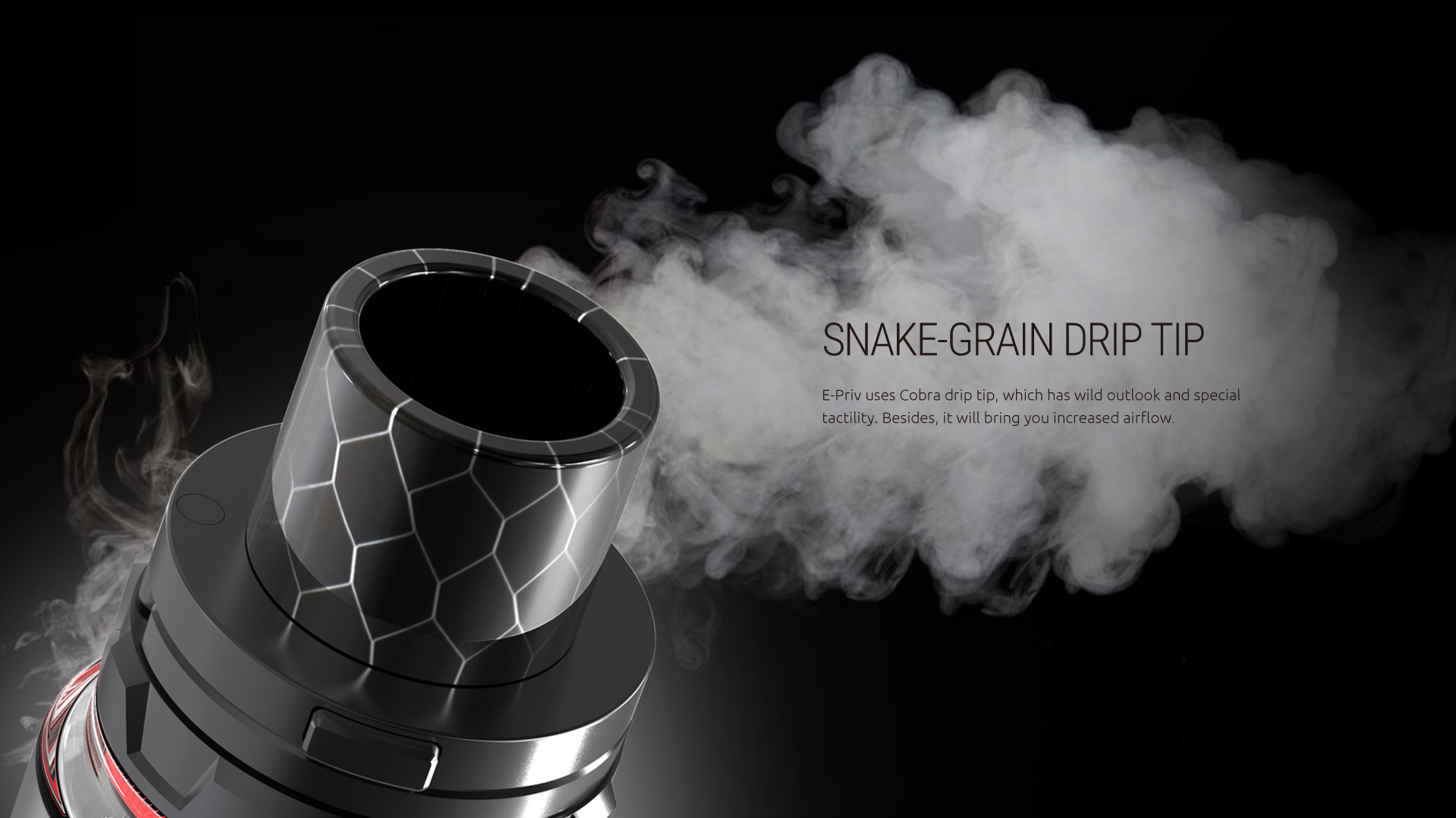 TFV12 PRINCE CORES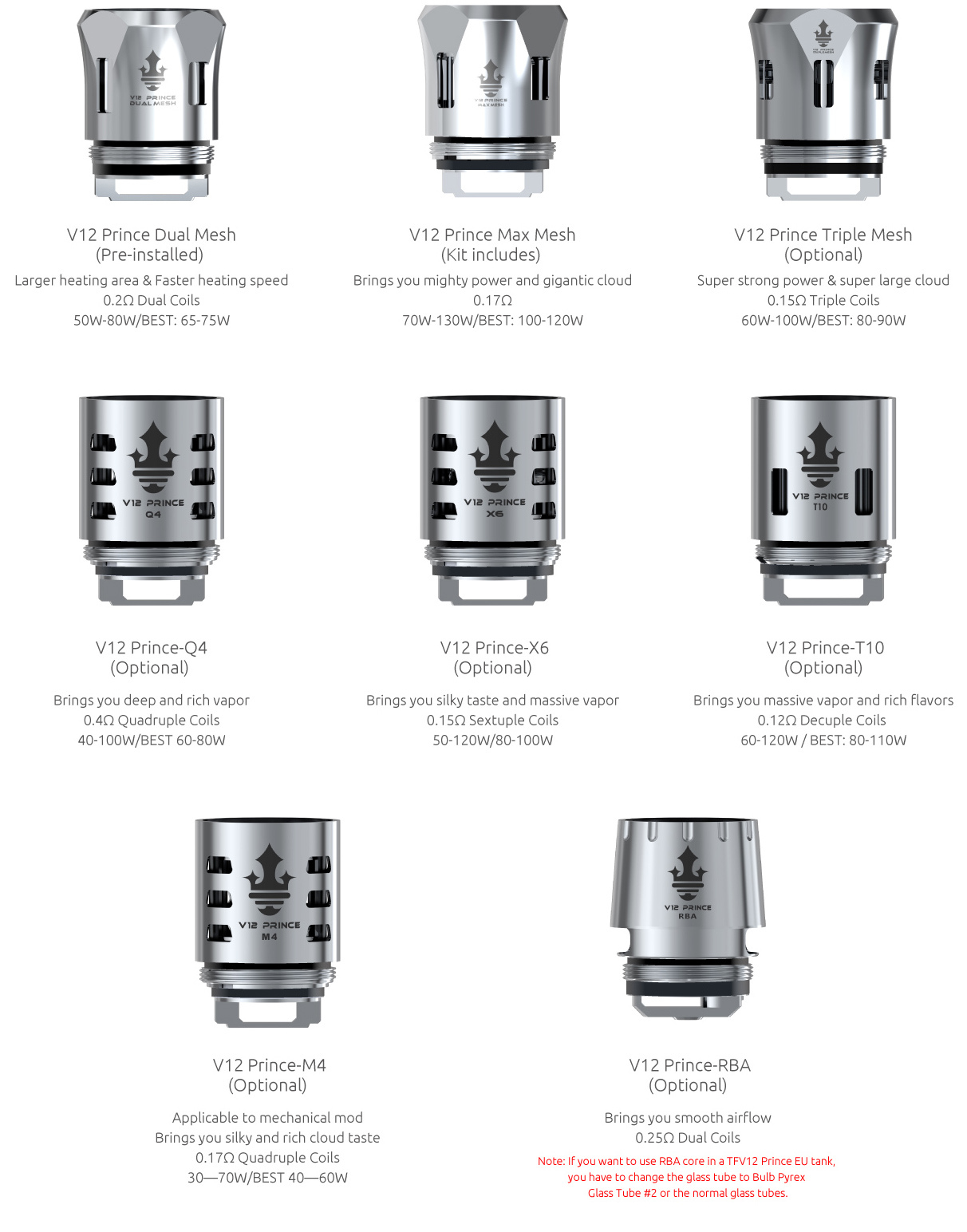 HOW TO FILL WITH E-LIQUID
Top rotary refill makes filling an easy thing. Leak proof slot can significantly solve leaking problem.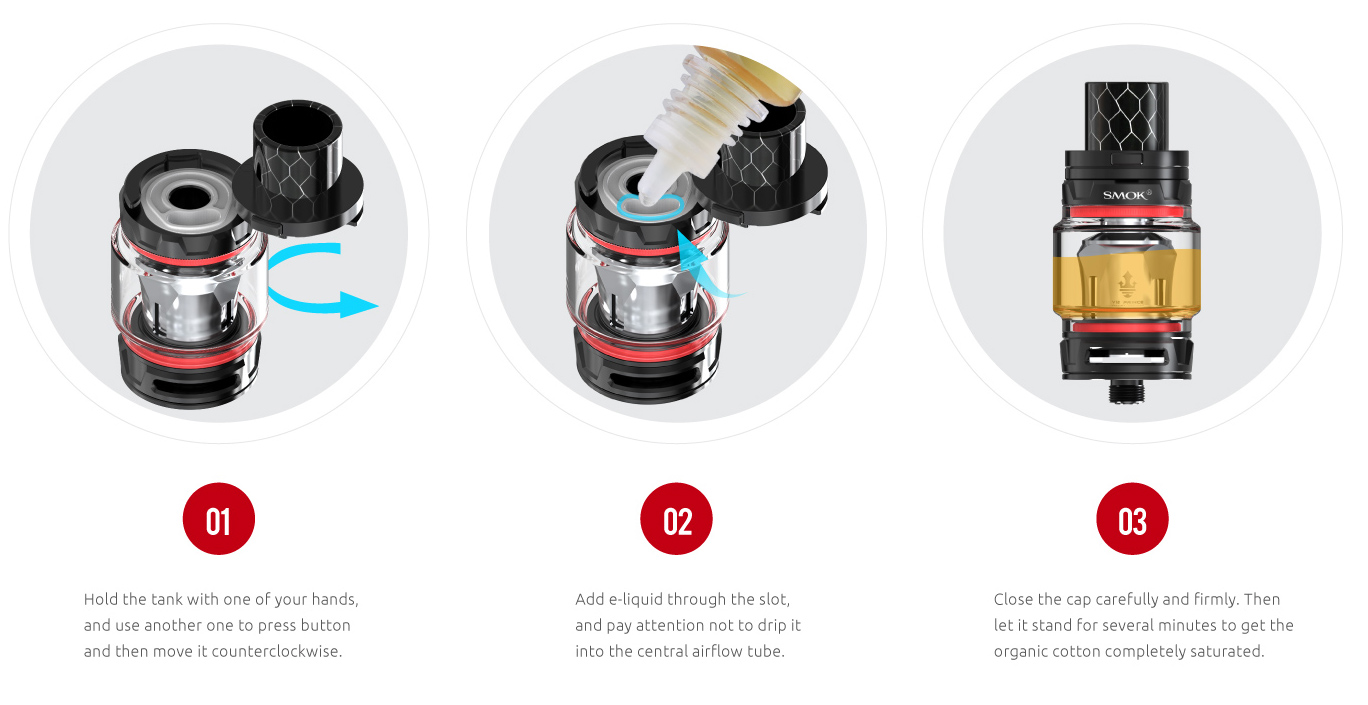 HOW TO BUILD THE RBA