Sale!
G-priv 2 kit
₹8,999.00
G-PRIV 2 is a new touch-screen kit from SMOK and enhanced version of G-PRIV. This box mod consists of the 4ml capacity of TFV8 X-Baby tank with a maximum output of 230W, supports low resistance and temperature control, powered by usage of dual 18650 batteries. It is slimmer and lightweight than G PRIV paired with top airflow redesigned structure system adopts X-Baby Q2 or X-Baby T6 makes it travel-friendly to provide an awesome feel for vape chasers anytime. The new structure of G-PRIV 2 comes with 2'' OLED colorful touch screen for upgraded user interface giving a luxurious impression around the center of the device. The device has a richer menu and submenu to display clearly vaping data than G PRIV. It is easy to hold and comfortable to vape from the massive cloud. The new additional feature of independent button simplifies the operation of locking and unlocking the device at ease. It is available in 7 colors in the market.
Description

THE KIT INCLUDES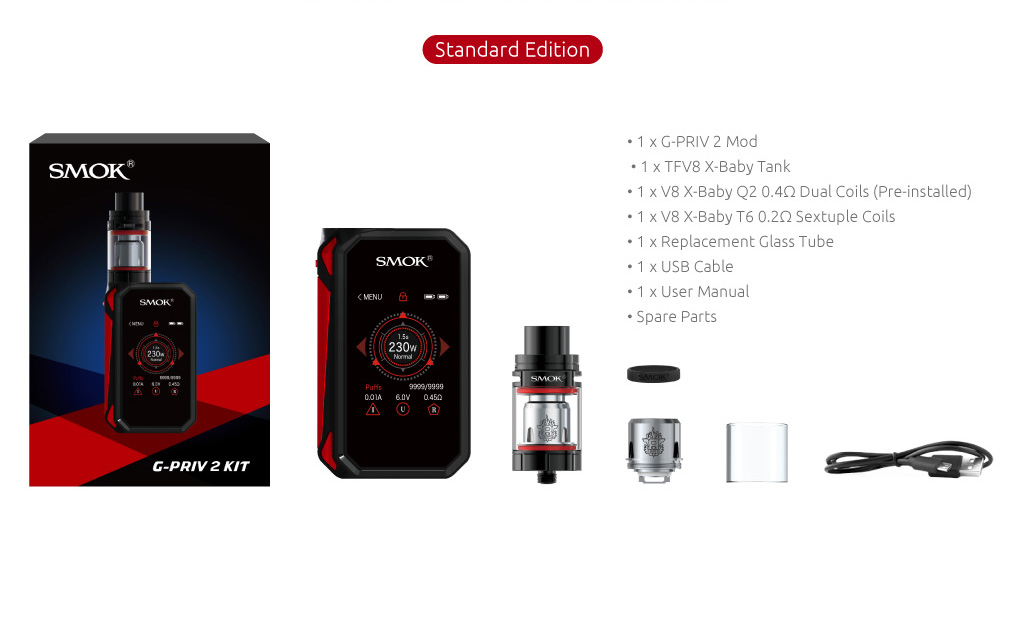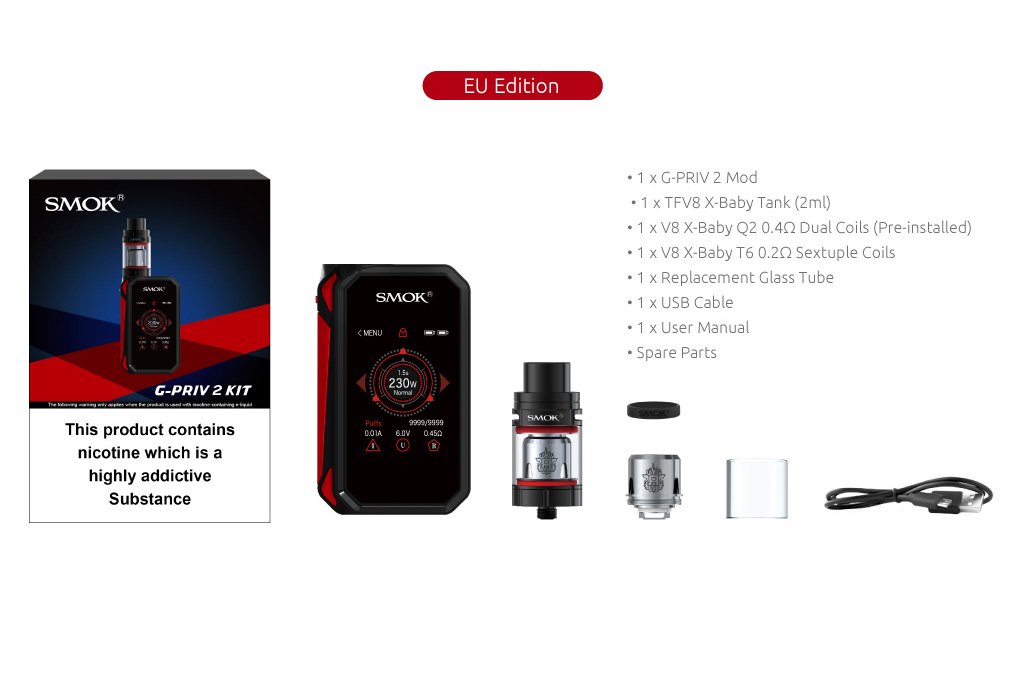 SPECIFICATIONS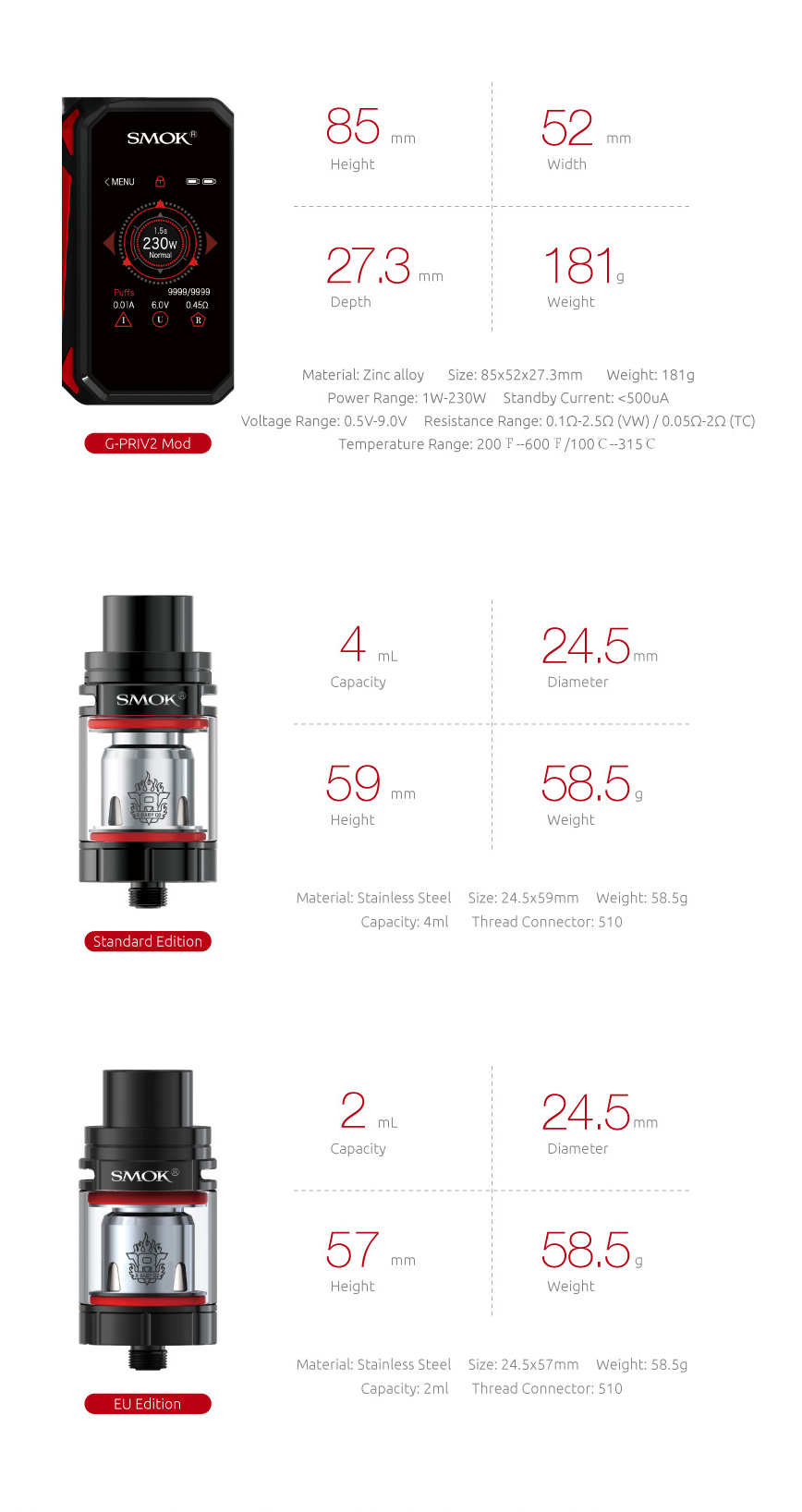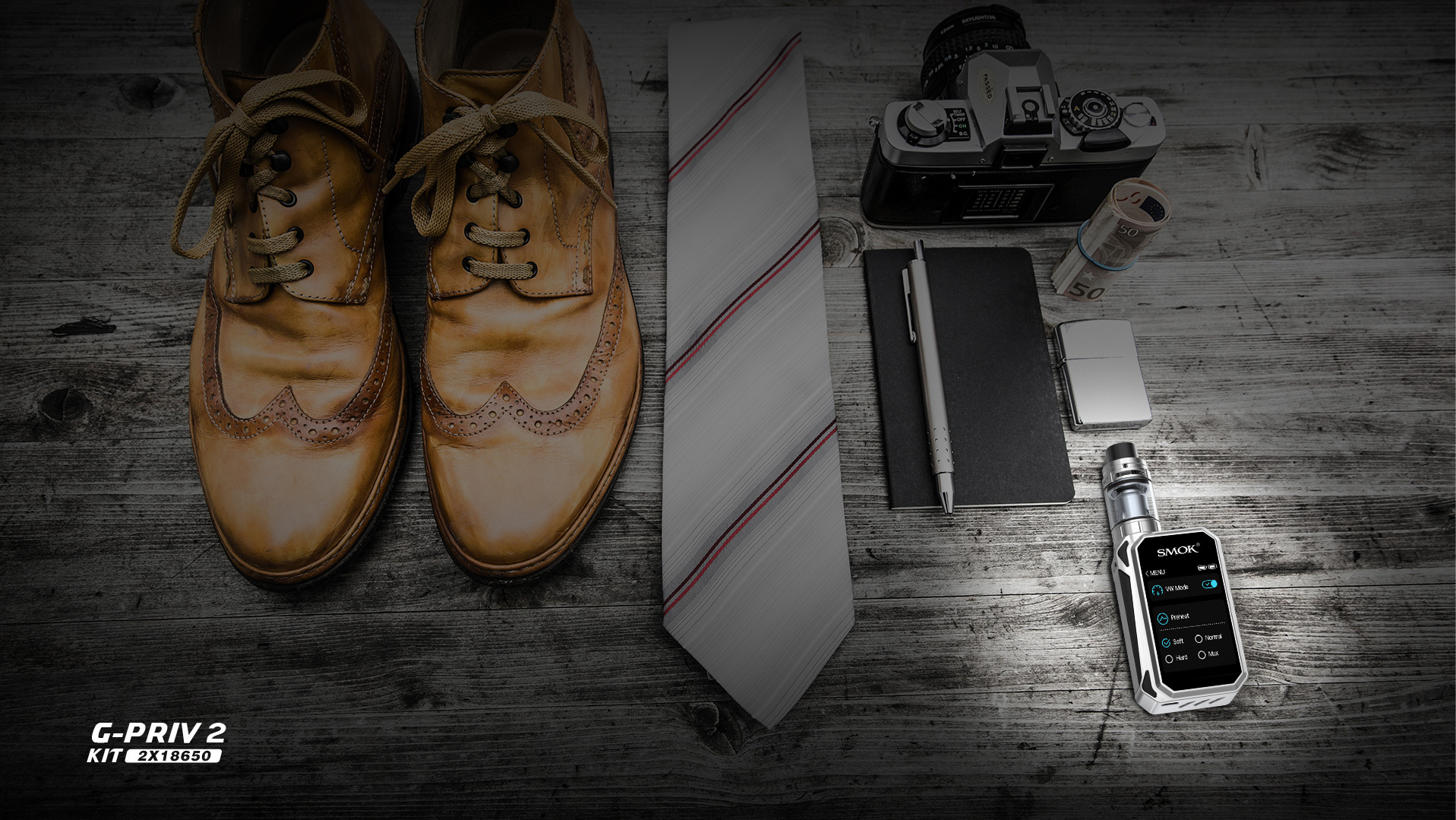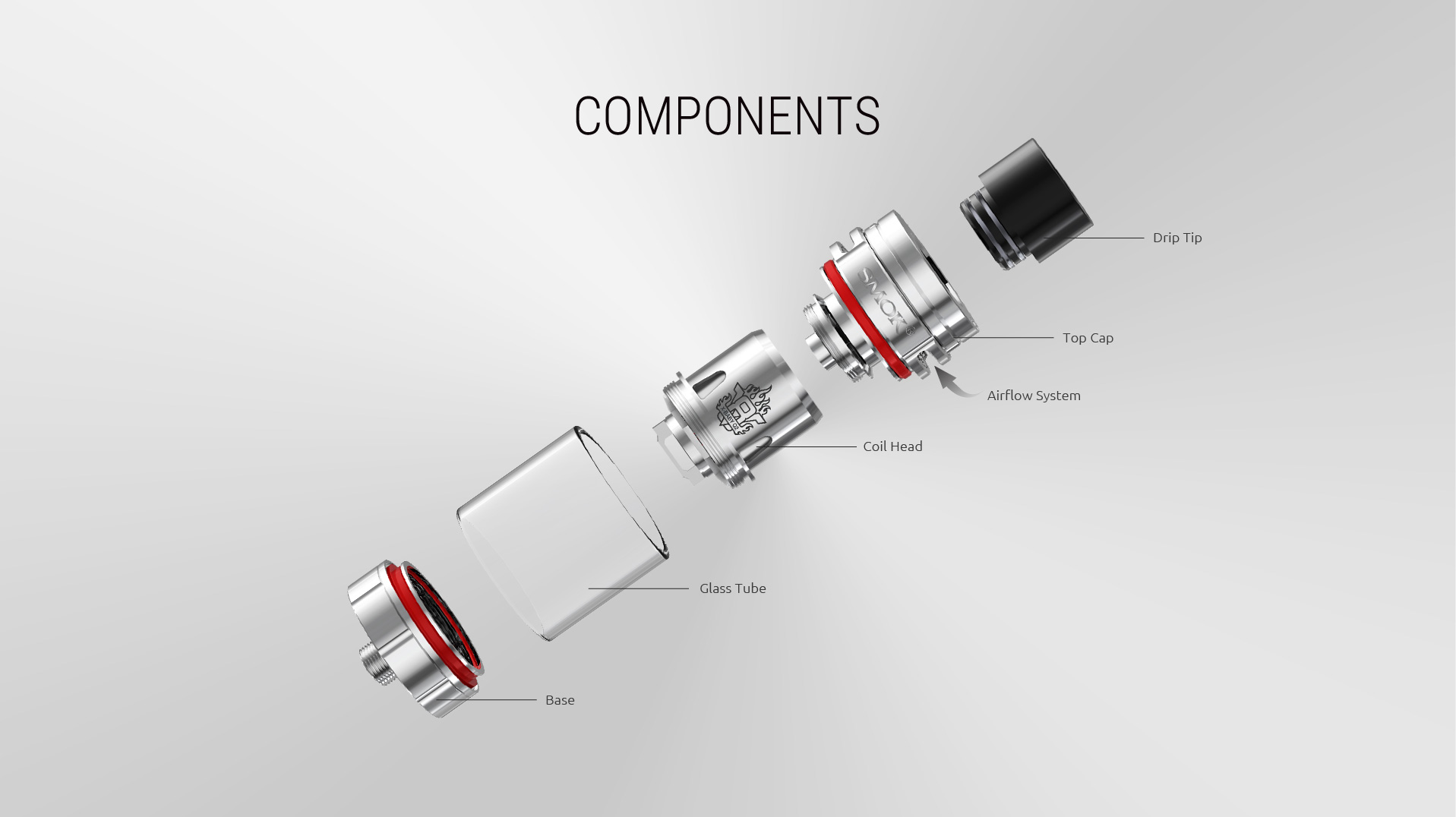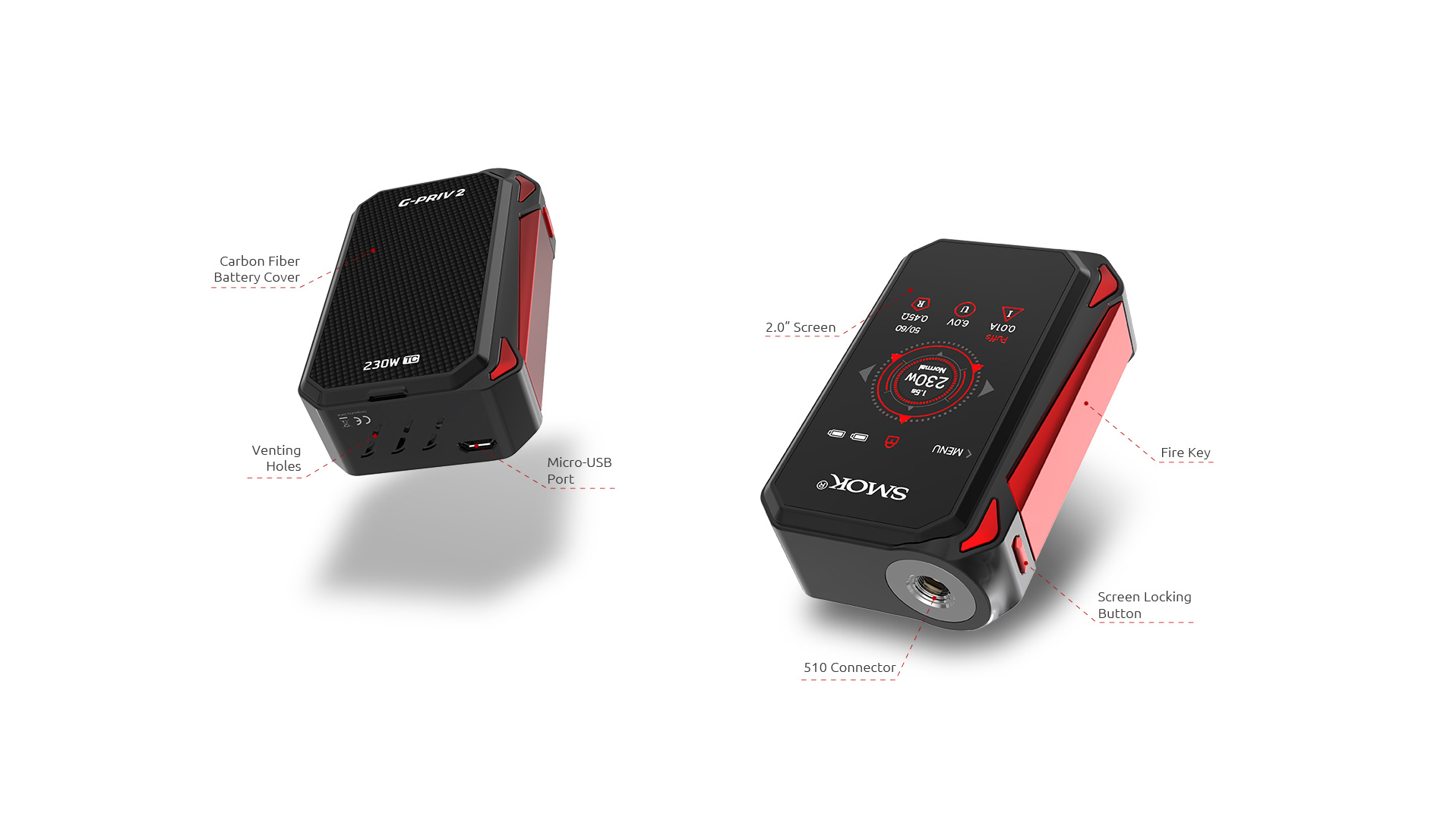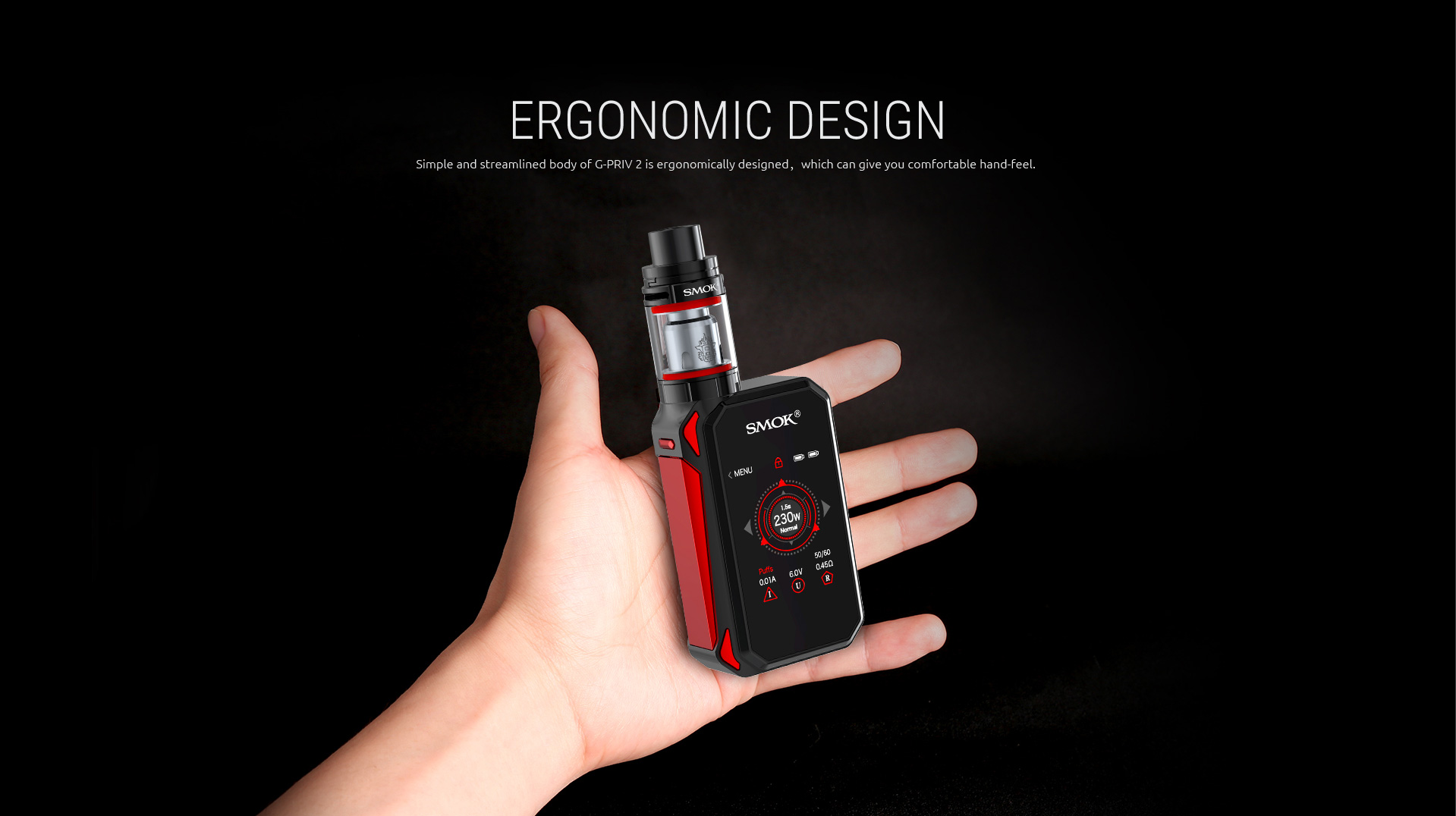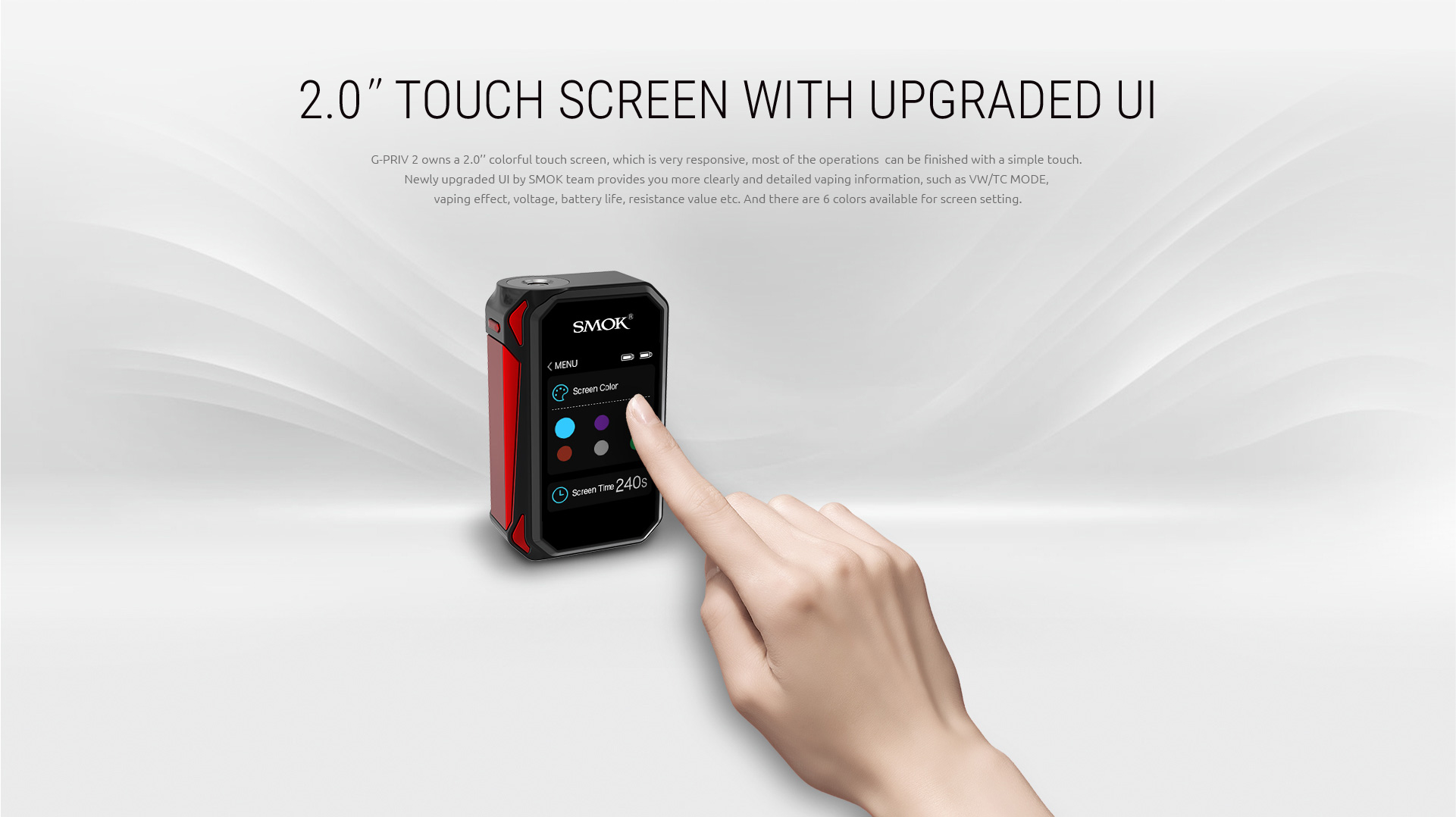 EASY-TO-READ MENU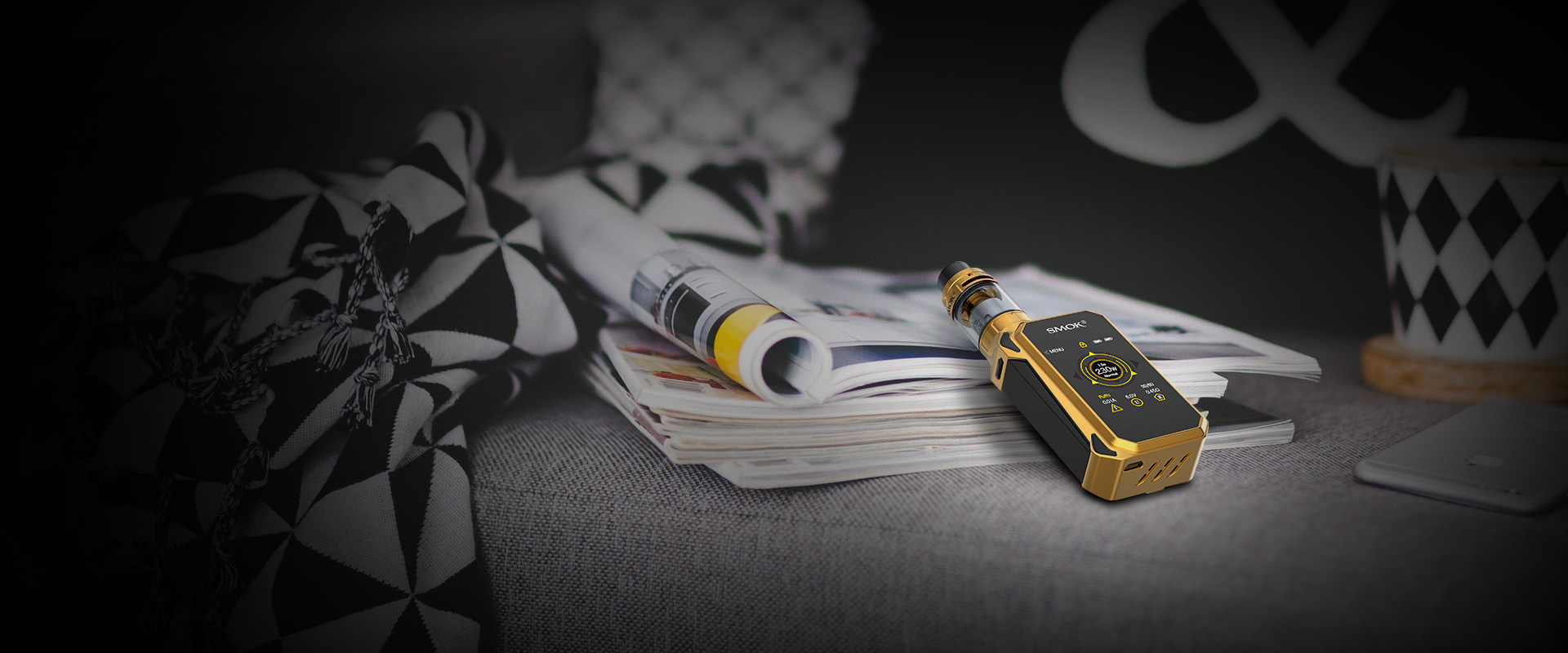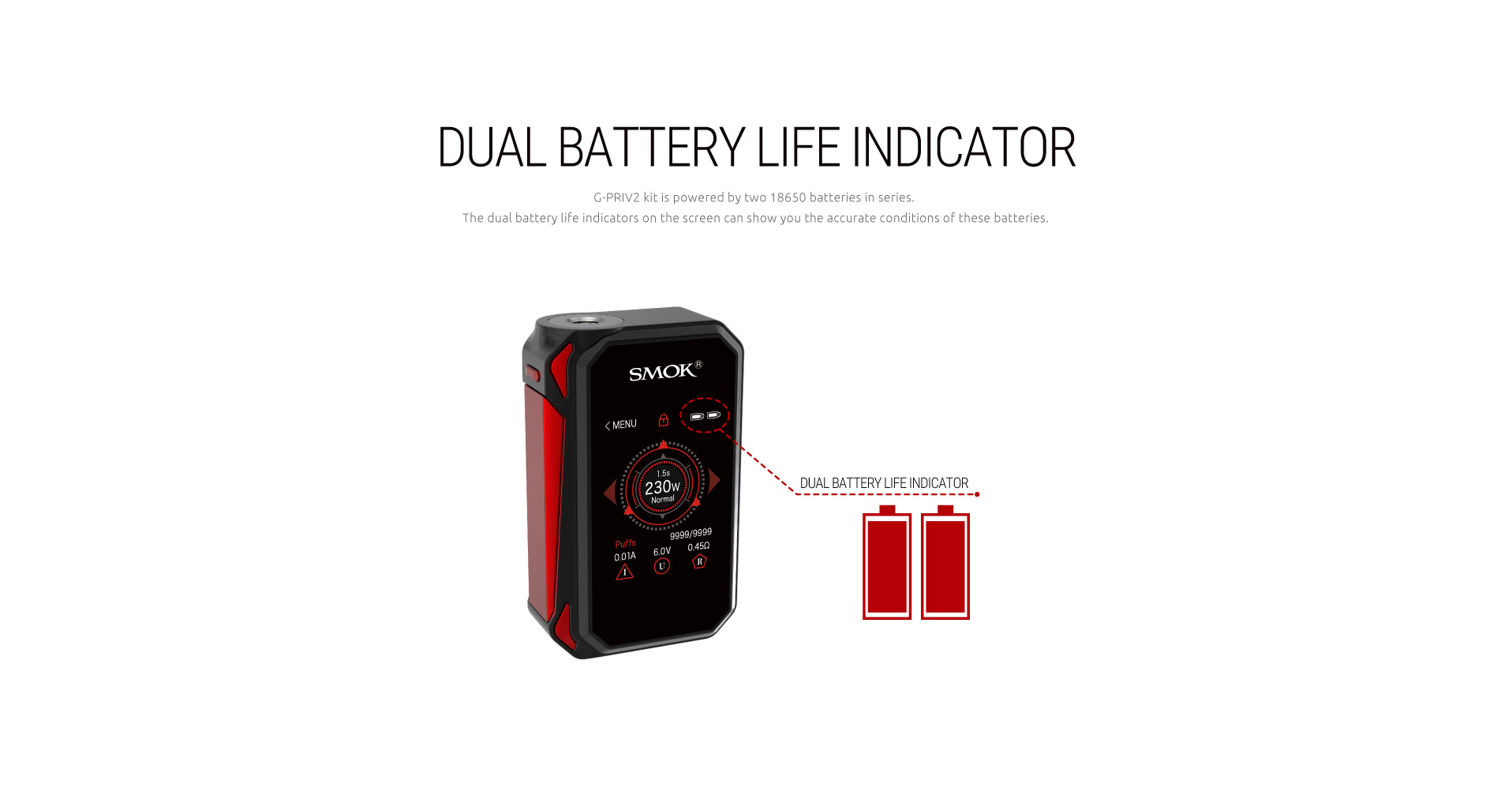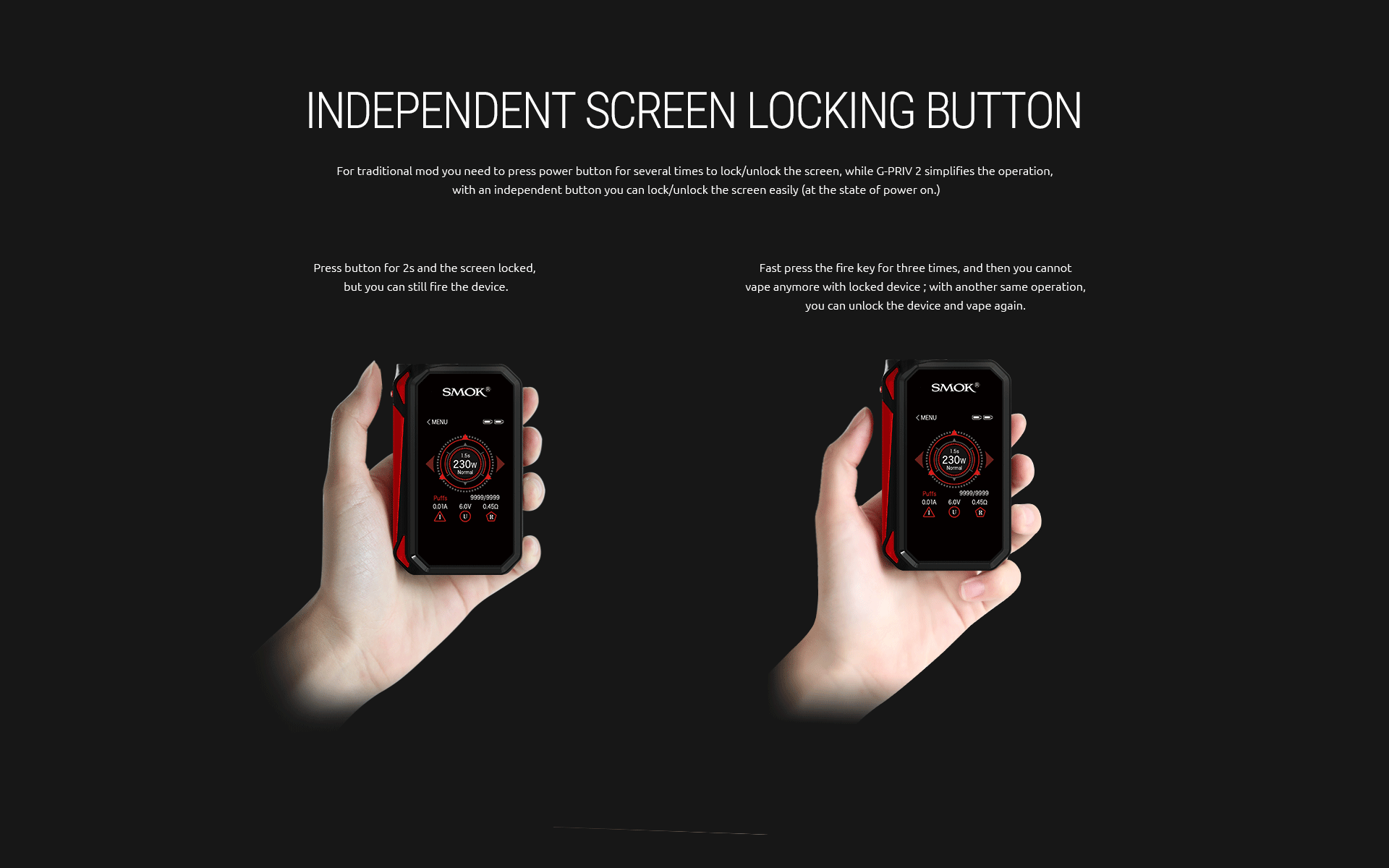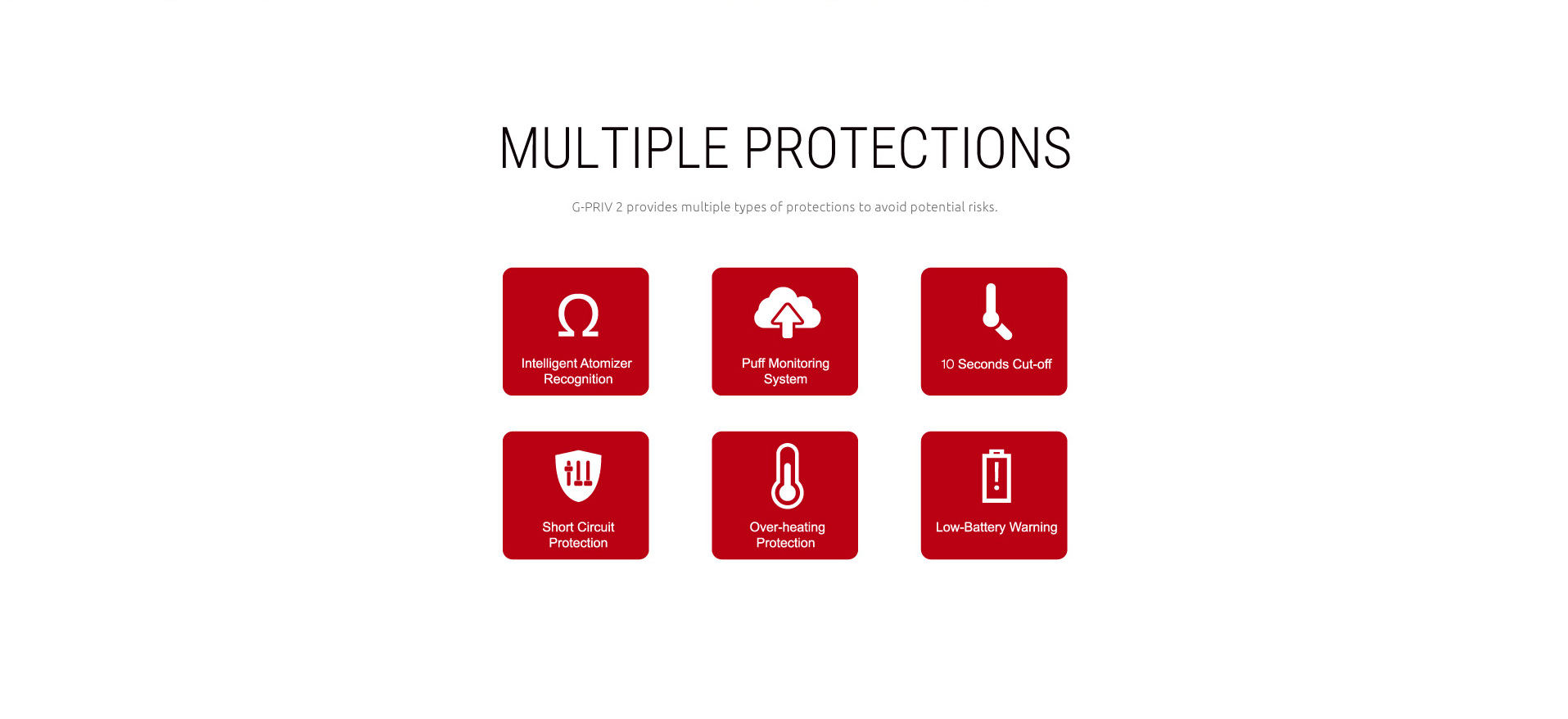 COIL FAMILY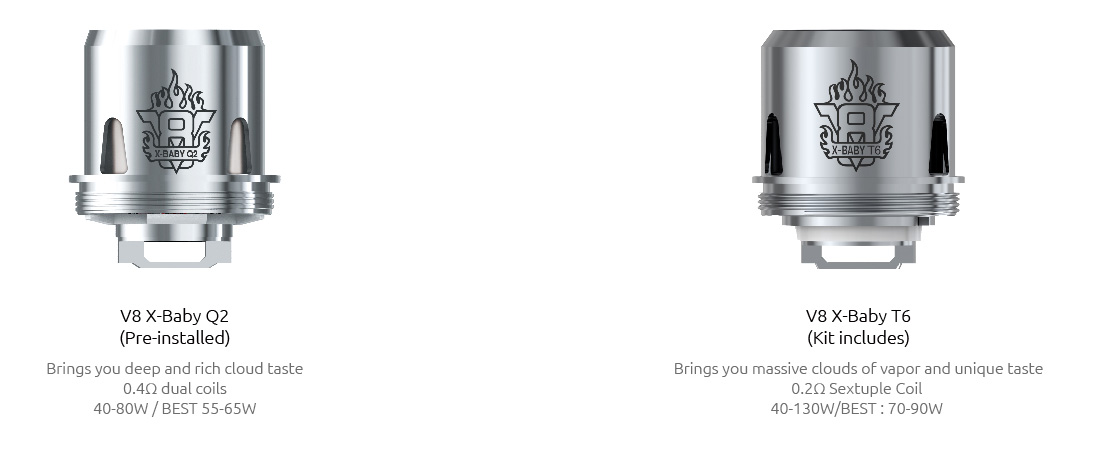 ADJUSTABLE TOP AIRFLOW SYSTEM
Bring you an extremely open draw. Airflow can be adjusted freely by turning the airflow control ring at the top of the tank.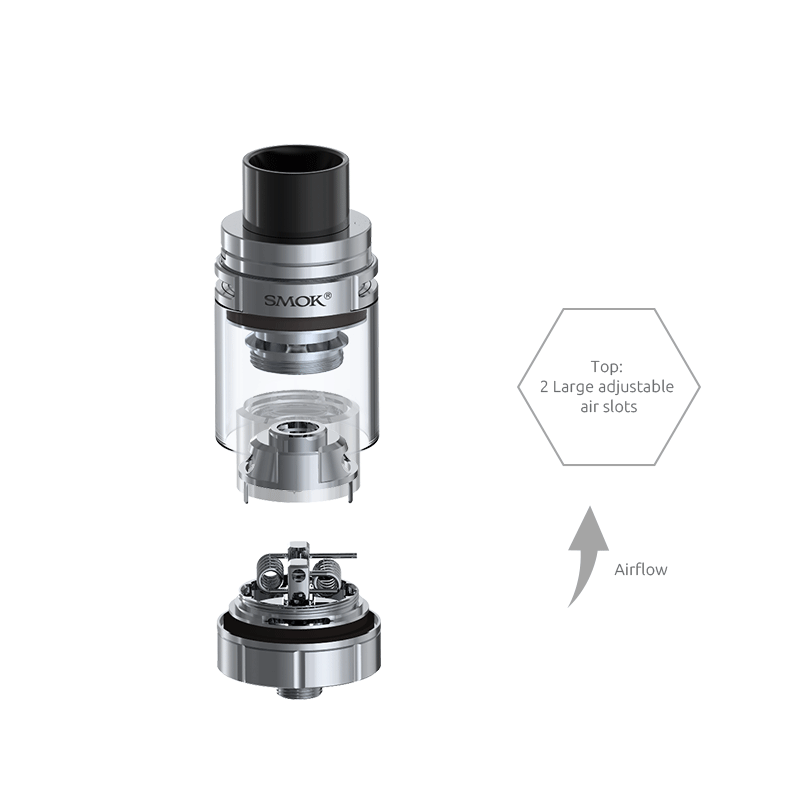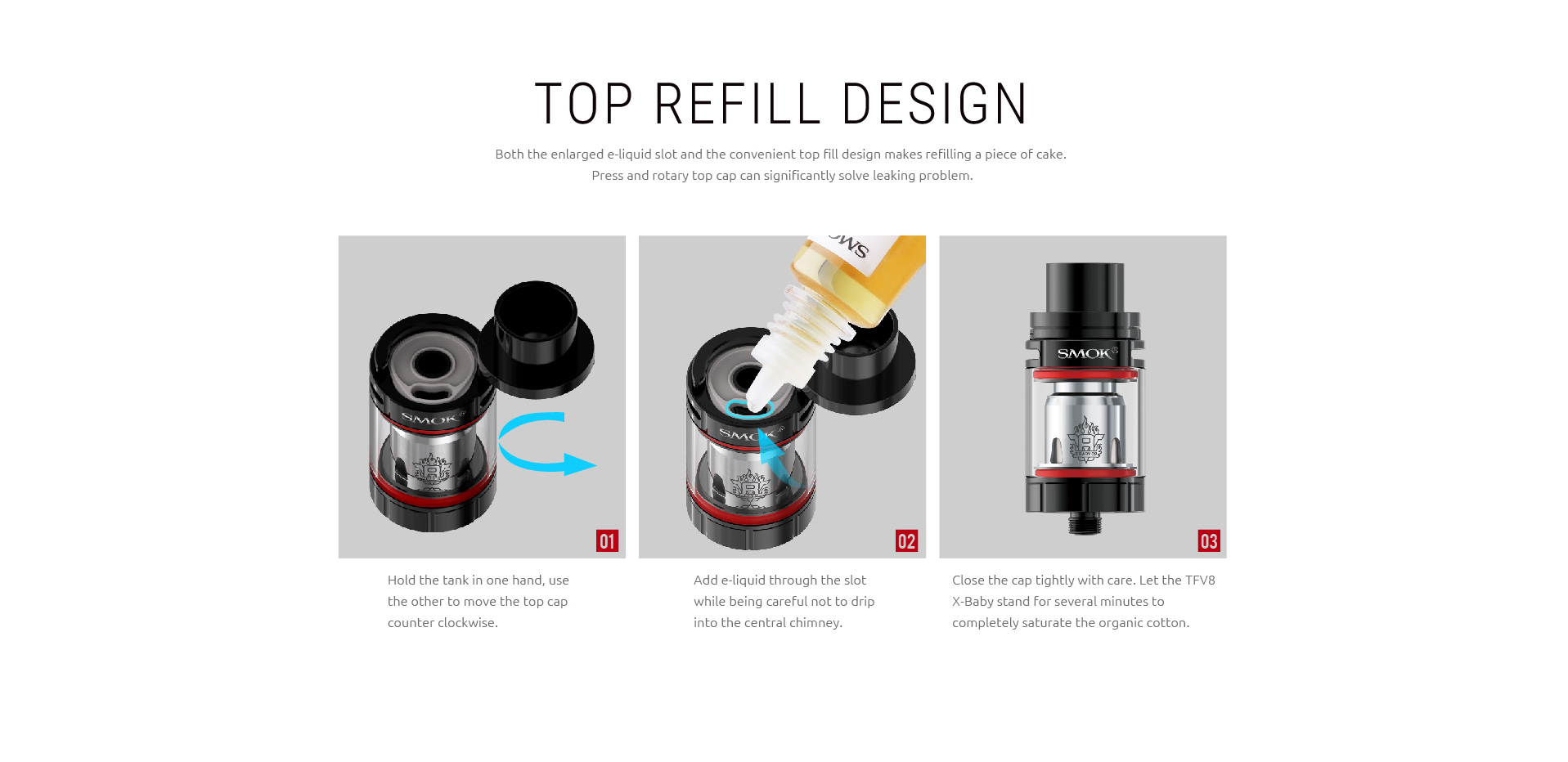 HOW TO BUILD THE RBA